LAI wrote:
In regards to higher hands, one thing I have taken away from talking with Eric, and having Dan analyze what it is we are trying to accomplish, is that our angles remain ~90º. Which is something that Dan has found athletes to gravitate to for comfort and support over the long haul. Your Chief Engineer has a larger angle than that and I wonder how sustainable your athletes have found that larger angle over multiple hours? e.g. during 12 hour TTs or IM
We have a team rider who won the national 24hr TT championships in the UK in 2018, the position he used was this (this was his last aero test session before the race):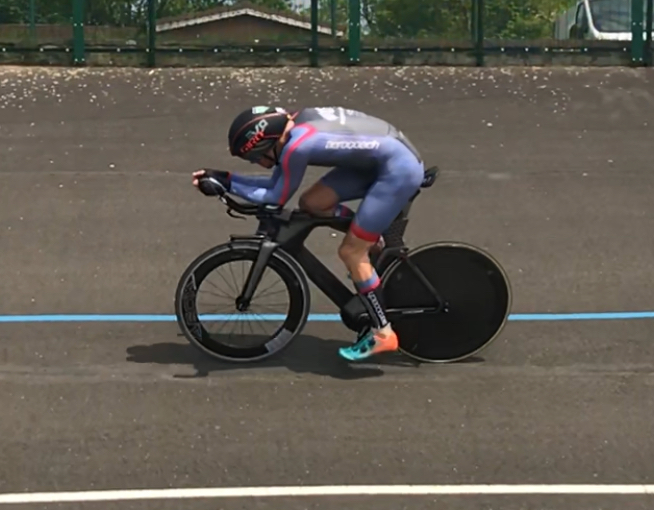 Quote:
wow this is a long winded way to ask a question....Does AeroCoach raise hands with no further changes or are the high hands a result of a positional change in terms of pad stack/reach?
It depends on the rider. Certainly when you're working under UCI regulations you're often limited by reach so raising only the hands helps to get the elbows further forwards for increased "reach", which is why high hands is popular for UCI when you come up against the 75/80cm reach rule.
During a test session we can very easily isolate higher hands + extra reach or higher hands only, and do both if necessary.
---
AeroCoach UK
http://www.aero-coach.co.uk