Brand new set of Edge 85mm deep aero wheels. The rims are composed of carbon and kevlar instead of all carbon. This gives the wheels both vertical and lateral stiffness while still remaining supple to absorb road vibration. In addition, the kevlar stranding in the rim reduces potential dents and damage from rocks and road debris. The rim design has the latest DAD design (Dynamic Air Displacement) to displace air proportinal away from rim and away from the spoke bed in direct head winds or cross winds.
700c tubular tires
Will accept either Shimano 9 or 10 speed cassette, Included with this wheelset will be:
a set (4) of carbon brake pads - Carbon brake pads must be used to prevent damage to the carbon rims.
3 valve extenders
2 skewers
Front wheel is composed of 20 Sapim bladed spokes in symetrical alignment, Rear wheel is composed of 24 Sapim bladed spokes in asymetrical alignment.
Front 820 grams actual weight - Rear 1030 grams actual weight
Price: $1100 shipped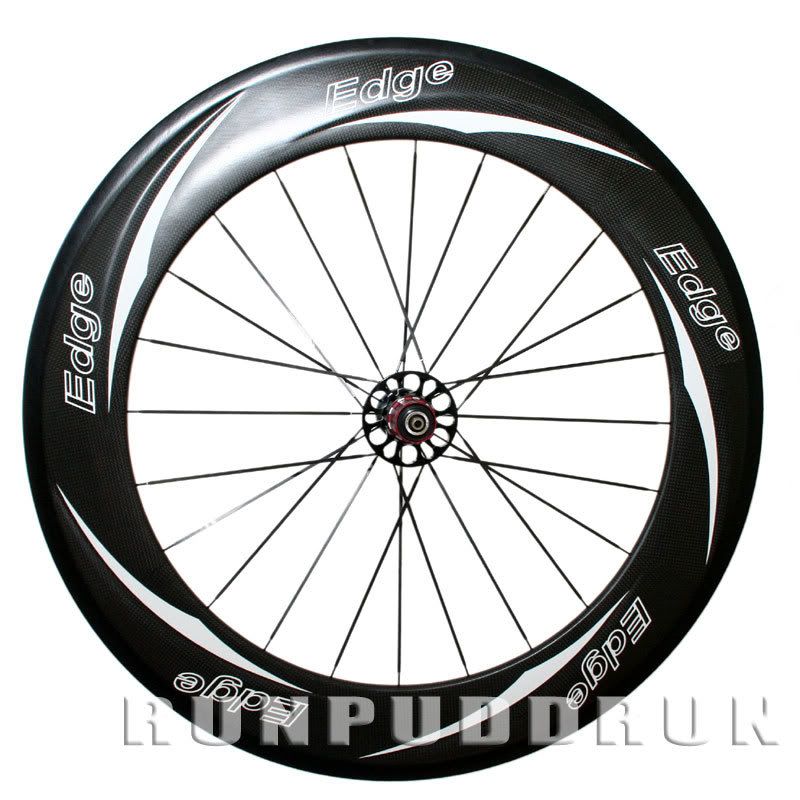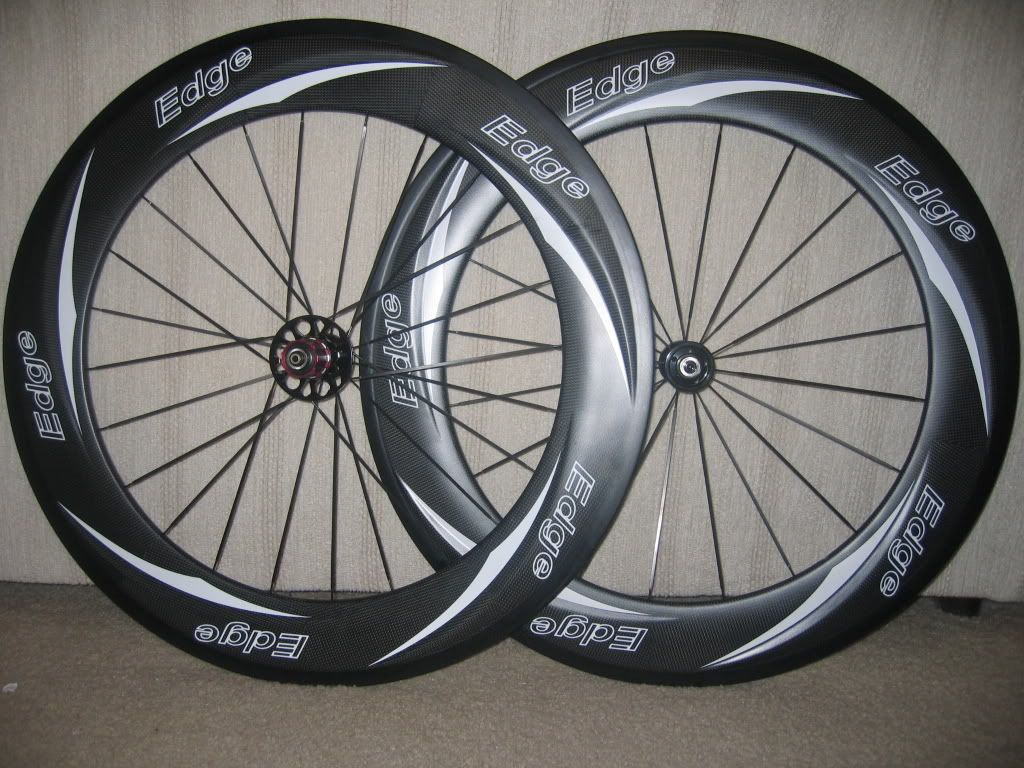 ---
"To give anything less than your best is to sacrifice the gift." -Steve Prefontaine