If you're ever on the 81 corridor in the mid-atlantic region, stop in Harrisonburg, VA.
There is a great climb there called Reddish Knob that is not only gorgeous, but a ton of fun! (also the turn around of the Grindstone 100).
http://www.mapmyride.com/routes/view/36608532
I took to this climb last Friday while I was passing through.
It starts out nice and flat as you ride in.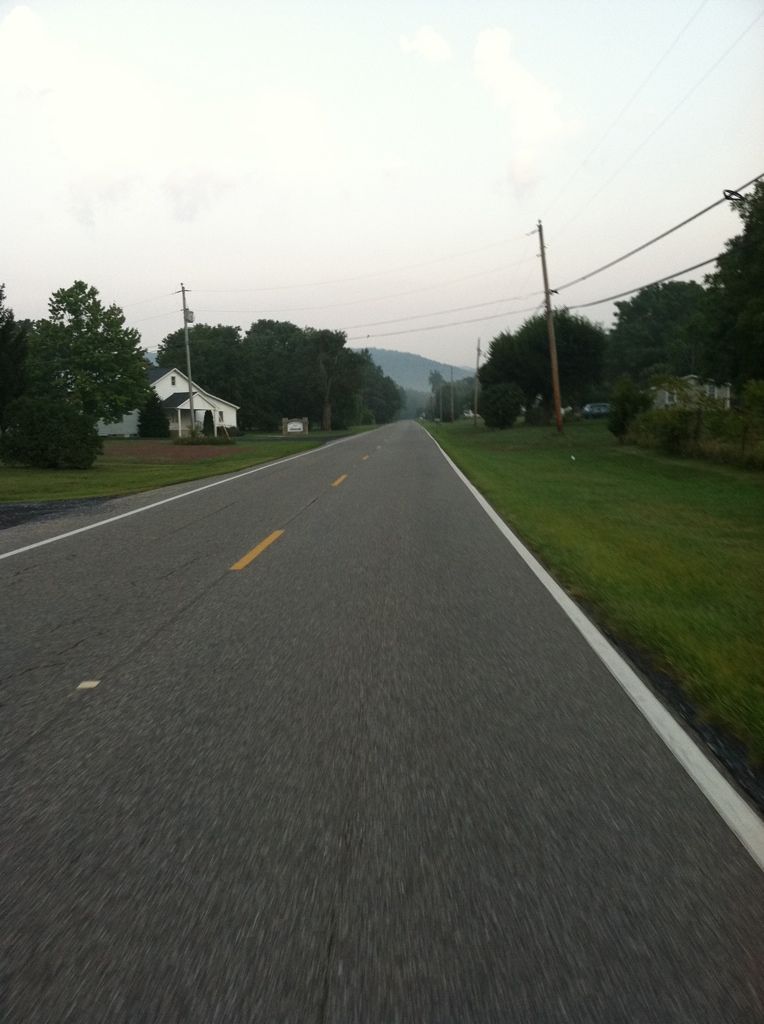 First few miles aren't too steep. (the highest peak in the center of the frame is where you end up)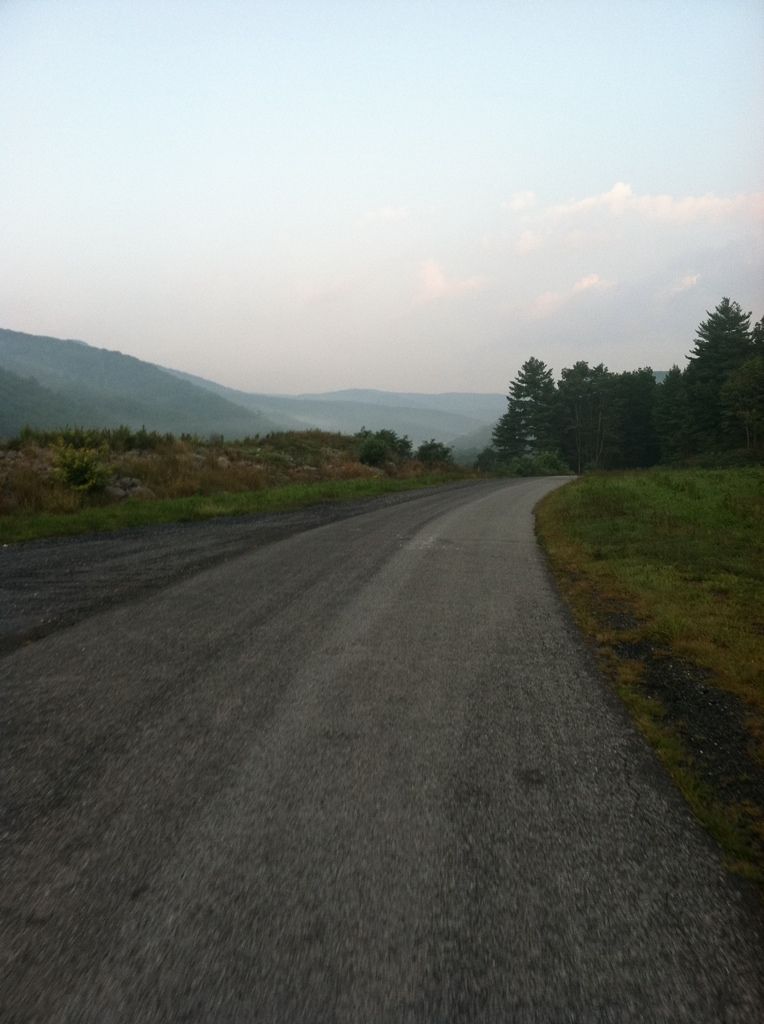 The day was a bit hazy and foggy in the valley, but eventually I got above most of the fog and clouds.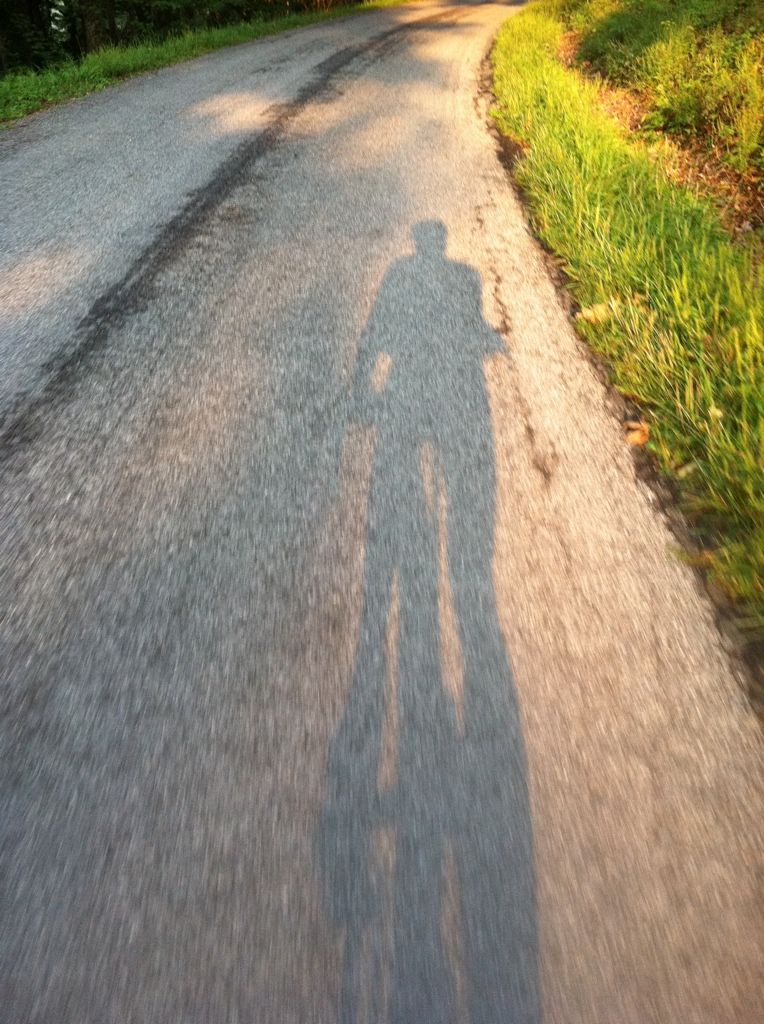 The avg grade is 6.3% I believe, but the first few miles bring down the avg of the last 3 which my Garmin was telling me was consistently 10-12%.
Pretty narrow towards the top. only wide enough for a bike and a car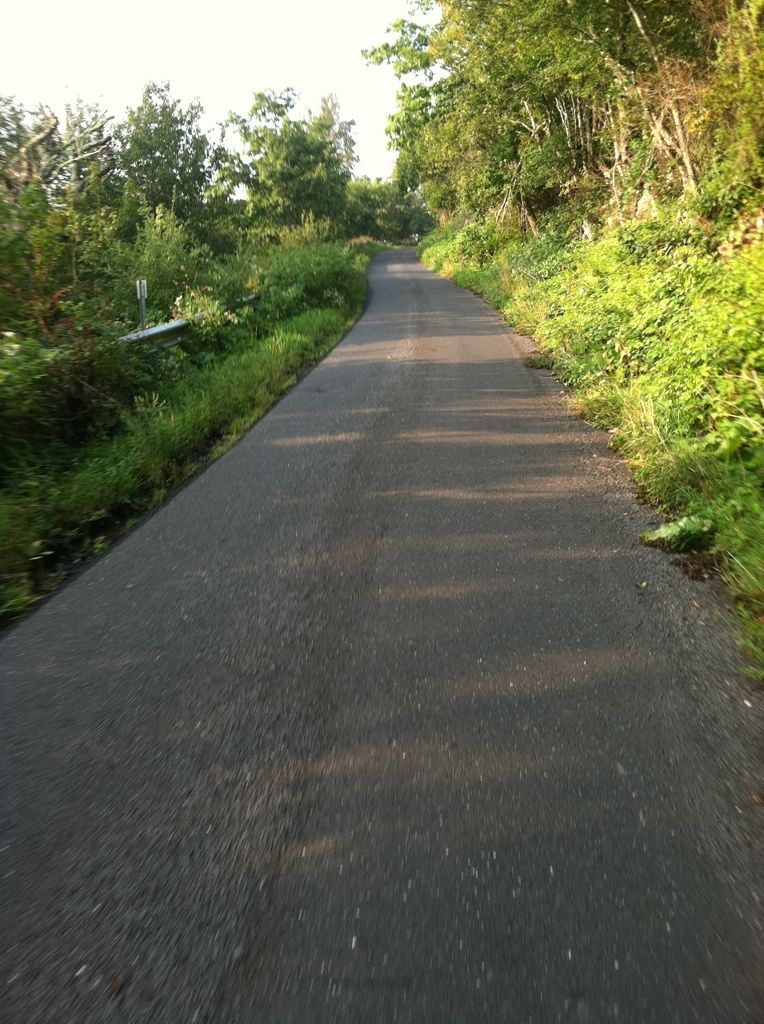 Cresting the top (this would be an awesome finish to a race... that has only 15 riders. the top parking lot is pretty small!)
Amazing view at the top. If you're ever in the area, I highly recommend it!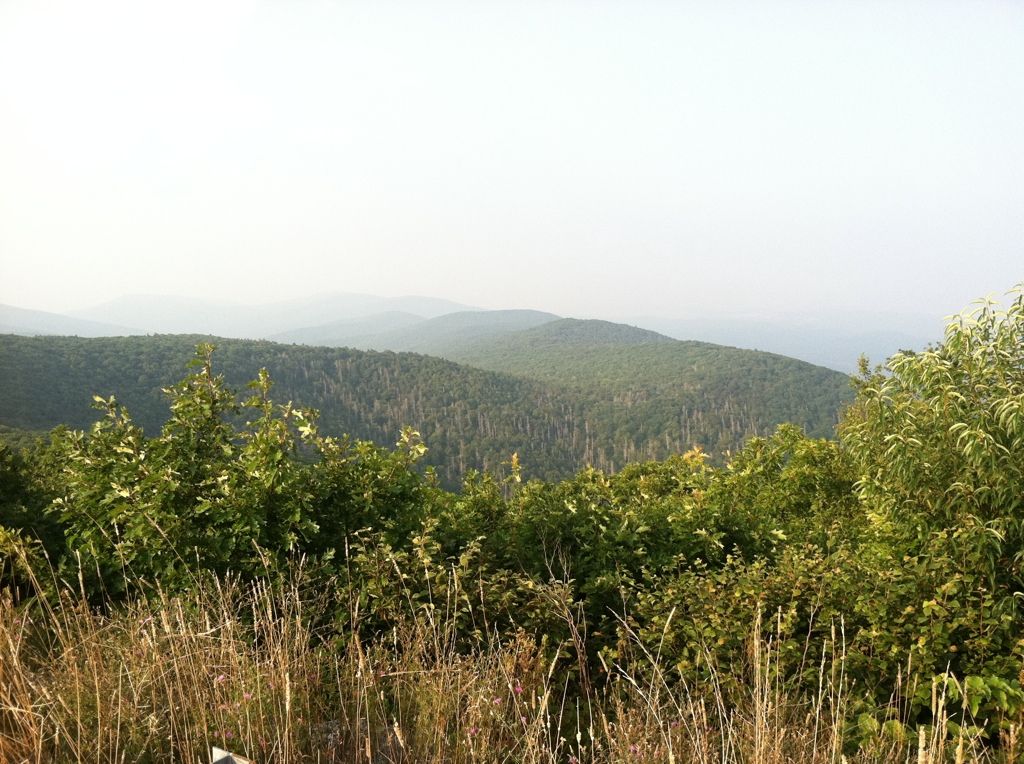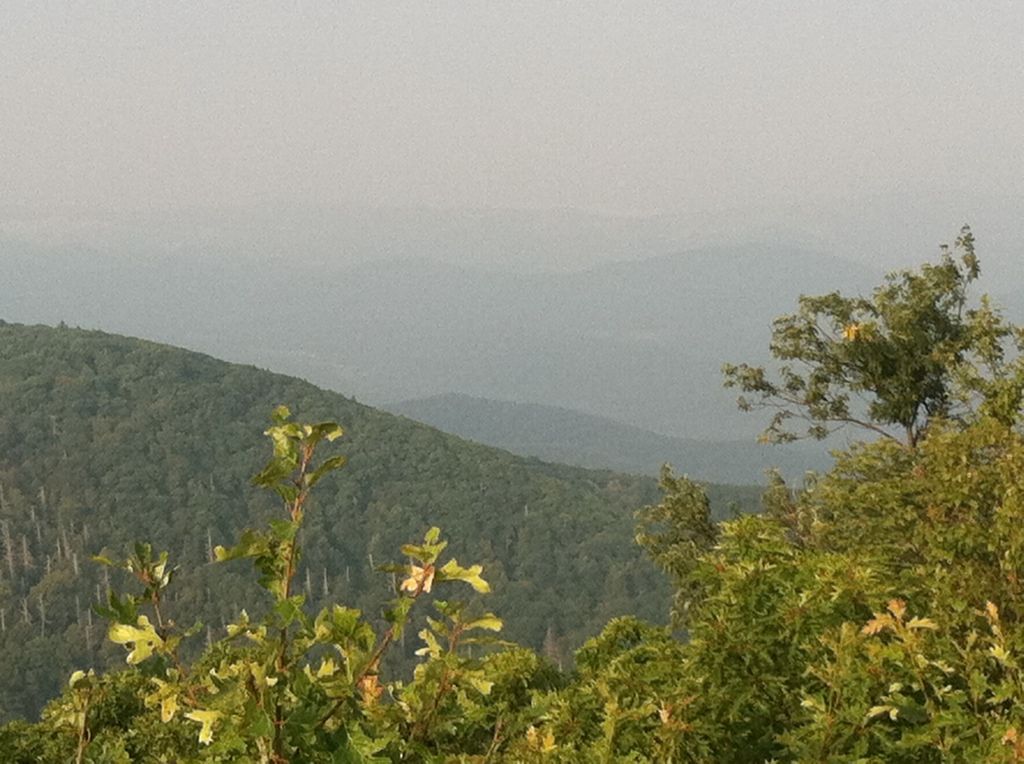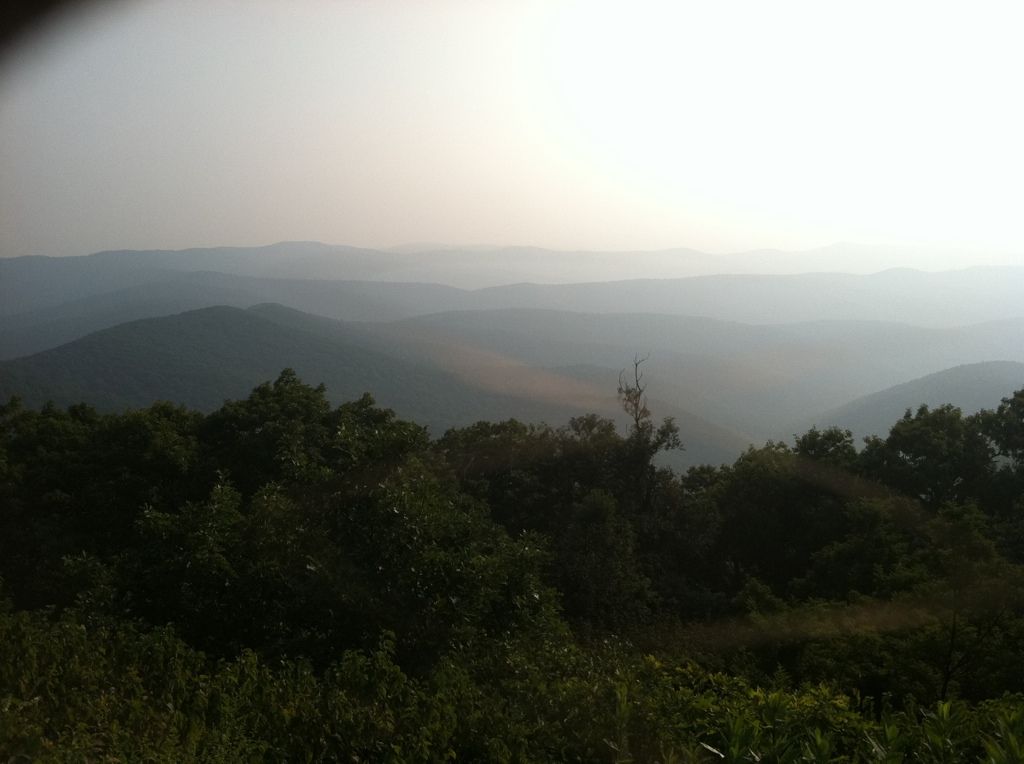 The ridge in this picture is what you ride up.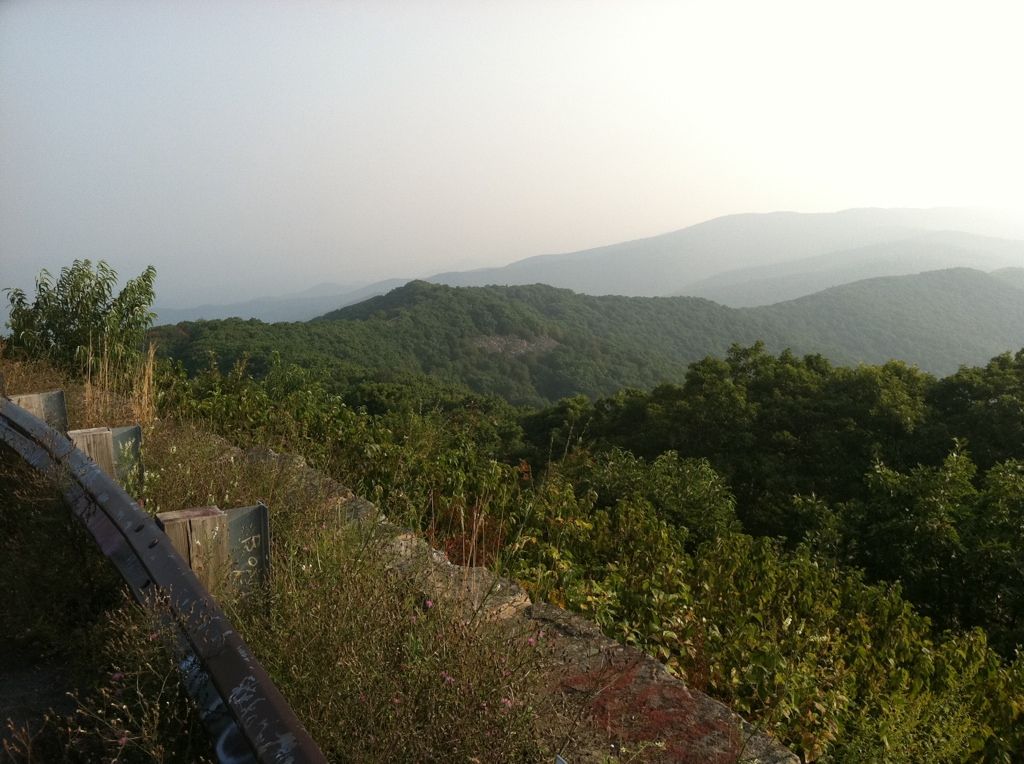 So now my actual question: this descent is very windy and steep. I was riding carbon clinchers and was thus worried about overheating them whilst braking. For a descent like this (narrow, steep, windy) whats the best technique? Modulate? Take risks? Stay slow so you don't pick up too much speed?