Login required to started new threads
Login required to post replies
Got this from Twitter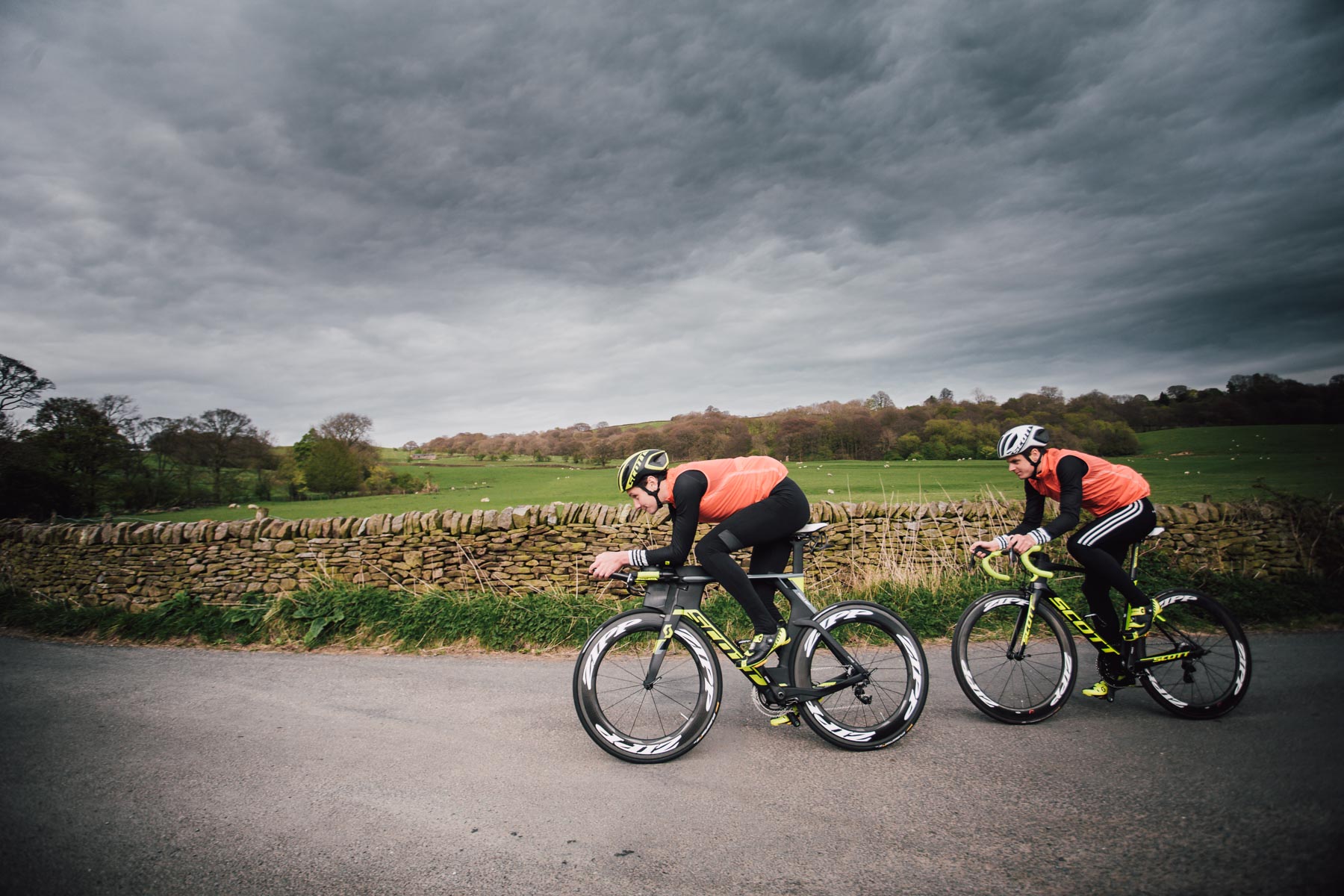 much better than boardman

Tri247 have an article with some thoughts on his position and some more pics:
https://www.tri247.com/triathlon-gear/bike-gear/alistair-brownlee-scott-plasma-bike-fit
Quote:
The position looks to be a very good start for Alistair, the bike fits him well and he has achieved a good, low position on it and looks neither stretched out or overly compact. If I were to improve it based on what we are seeing from this photo (which is always speculative without more context), I would suggest the following:
His back is very flat here; is it too flat for long distance racing? I think so personally, for me I'd like to see a more open hip angle at the top of the pedal stroke to allow him to take full advantage of his famous run strength. In addition, his head carriage and helmet is higher than his back adding to his frontal area and effectively slowing him down. If he raised the pads a little I think we'd see a less strained neck position, he could lower his head accordingly and the overall effect would be a more open hip angle and less drag.
My least favourite aspect of this position are his hands. The extensions are attached below the base bar and the shallow s-bend shape is causing him to reach down, creating tension in his wrists. A higher hand position with ski bend extensions would be more comfortable and would also close up the gap between his hands and his chin, encouraging wind around his torso rather than scooping it into his body. Again, a win-win, faster and more comfortable.
Alistair appears to be using a (sponsored) Fizik Arione saddle on this bike. This is not the best choice for a TT bike, in my opinion, even if it was his saddle of choice previously on road bikes. He is riding well forward on the saddle and this model offers less support with a long narrow nose bringing excess pressure on to the perineum, never a good thing. He may well be better off in terms of comfort and forward pelvic rotation on the new Fizik Mistica triathlon specific saddle.
piertown wrote:
Got this from Twitter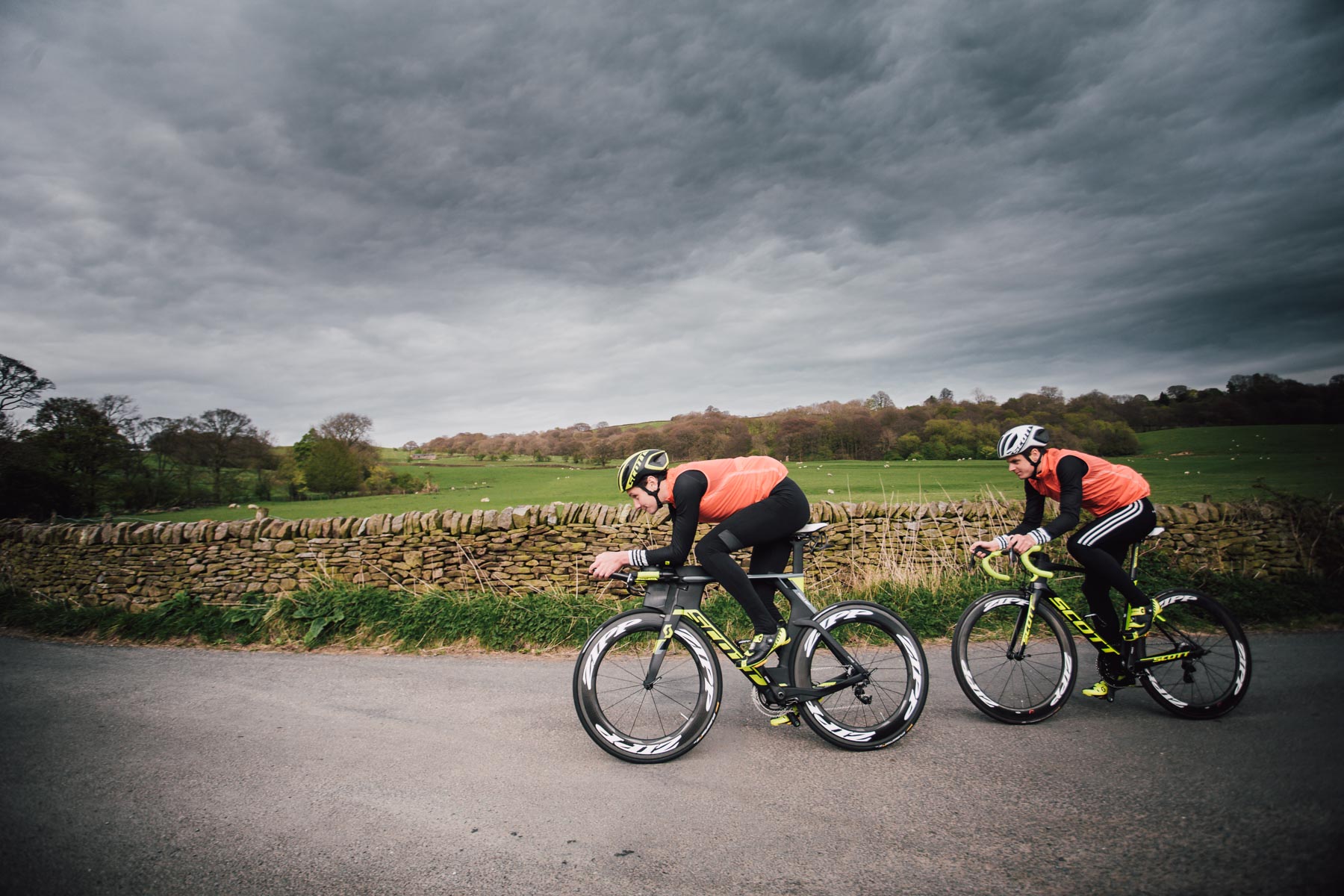 Oh man and his position look pretty good. Game over ;)
---
---
Save:
$20 on Air Relax Recovery Boots
|
$100 on Normatec
|
15% on The Most Absorbable Magnesium
|
Best $50 Indoor Cycling Desk
Blogs:
$10 Rimless Aero Sunglasses
|
QUICK Air Relax Travel Case Review
|
Q1 2018 Blood Test Results
|
Why Latex Bikes Tubes
|
Vittoria Corsa Speed Aero Data
|
10 Reasons To Consider HED JET+