March 11th, 2017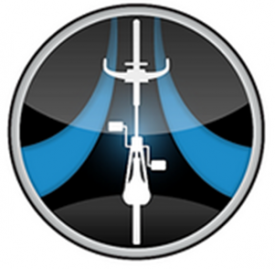 Premier's New Bike to Revolutionize Cycling and Triathlon
DelMoSports is excited to announce PremierBike as the Official Bike Sponsor of the DelMoSports 2017 events including IRONMAN 70.3 Atlantic City, Escape the Cape Triathlon, Atlantic City Triathlon, and Tri the Wildwoods Triathlon, 5k & Kids' Race.
PremierBike designs and manufactures high quality Carbon Fiber bikes built specifically to fit the specific needs of triathletes. After years of studying and listening to what athletes longed for in a bike, their primary goal is to contribute to the sport by producing products that athletes value while efficiently using resources to be among the safest and most environmentally protective.
Their bike the "Tactical" is more than just a superbike – it focuses on optimizing every aspect of cycling.
"DelMoSports and their series of events is a perfect fit for PremierBike, said Dan Kennison, Founder/President of PremierBike. "Stephen Del Monte is passionate about the sport and is passionate about providing a high quality unique experience for each and every athlete. We are incredibly honored to be working with a professional organization that shares our emphasis on what this sport is all about – the athletes."
"We couldn't be more excited to have PremierBike's "the Tactical" on board," said DelMoSports Founder/CEO, Stephen Del Monte. "The Tactical, is going to break barriers in the cycling/triathlon world and DelMoSports will be at the forefront of this movement. I've met with Dan Kennison, Managing Director of PremierBike. His attention to engineering details coupled with his expansive knowledge of what a triathlete wants in a bike will change the process of how athletes buy their bikes. PremierBike will be an evolutionary force in our sport for years to come."
DelMoSports is the most award winning triathlon production company in the Mid-Atlantic region. In 2016, DelMoSports received 3 of 4 Athlete's Choice Awards at the Triathlon Business International Conference. Ironman 70.3 Atlantic City received Best Large Triathlon, Tri the Wildwoods Triathlon received Best Small and Best Beginner Triathlon by TBI and Best Kid's Race by
Competitor.com
. TBI also voted Escape the Cape as a Top 5 Bucket List Events.
http://www.endurancesportswire.com/premierbike-to-sponsor-delmosports-2017-series/
---
*******************
Dan Kennison
facebook: @triPremierBike
http://www.PremierBike.com