[url=
https://postimg.cc/SXNfDvzy
]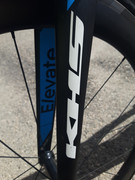 [/url]
[url=
https://postimg.cc/qNGGcTqb
]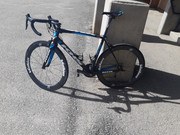 [/url]
[url=
https://postimg.cc/3khBDR80
]
[/url]
[url=
https://postimg.cc/ykcjd9Hz
]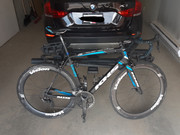 [/url]
3200$
**Priced to Move. Moving at the end of the month and want this gone.**
Medium Large-56cm
This was my race bike for the 2021 season, kept by my professional team and ridden under 2000km total because of race cancellations. It has a few scratches from transport but otherwise very good condition. The bike features:
Vision 55 Metron Clincher Wheels. Like new, raced 2-3 days. Pirelli zero tires, latex tubes.
Dura Ace 9100 shifters and derailleurs
FSA SL-K brakes, carbon crankset, carbon bars, carbon seatpost
Arundel carbon bottle cages
4iii left sided power meter
New Xpedo pedals can be included (Look style cleat, very light and solid)
Bike weighs under 16lbs in this set up.
Some minor scratches from transport, biggest shown on fork picture.
I am 5'11 with a 79cm saddle height and this is a good fit. This bike is fully loaded and ready to be ridden fast. The frame is very responsive and balanced and rides similarly to a Trek Emonda in my experience.
Will split shipping with buyer.
---
Professional Athlete:
http://jordancheyne.wordpress.com/
http://www.strava.com/athletes/145340
Coaching Services:
http://www.peakformcoaching.com/