Hi all - as 2021 draws to a close and I logged a whopping 75 miles on the bike, it is time to "come to my senses" and simplify my inventory. This is an incredible riding bike and deserves to be raced and enjoyed.
I am the 3rd owner of this bike, purchased in March 2018
2010/11 Giant Trinity SL0
Size Medium
Dura Ace Di2 10-speed
Rotor 3D Power2Max 39/52 cranks
2 seatposts
All other parts, etc. included (a lot of adjustability in the bike with multiple front stems, etc.)
Everything works - probably could use a tune-up at this point - I rode it for about 500 miles on the road (mostly races and break-in miles)
Fizik Arone saddle
Rear hydration included
L-shaped extensions included
Custom made carbon fiber clincher wheels (
https://www.wheelsfar.com/
)
Issues: minor scuffs and nicks from use; front brake is loose, needs to be tightened (requires a long allen wrench)
This was one of the OG "Superbikes" that cost over $13k when new
Asking $1,500 with wheels
Prefer local buyers - willing to help out a young triathlete getting on his / her feet.
[url=
https://flic.kr/p/2j3zW8G
]
[/url][url=
https://flic.kr/p/2j3zW8G
]Untitled[/url] by [url=
https://www.flickr.com/photos/144481164@N02/
]peterszew[/url], on Flickr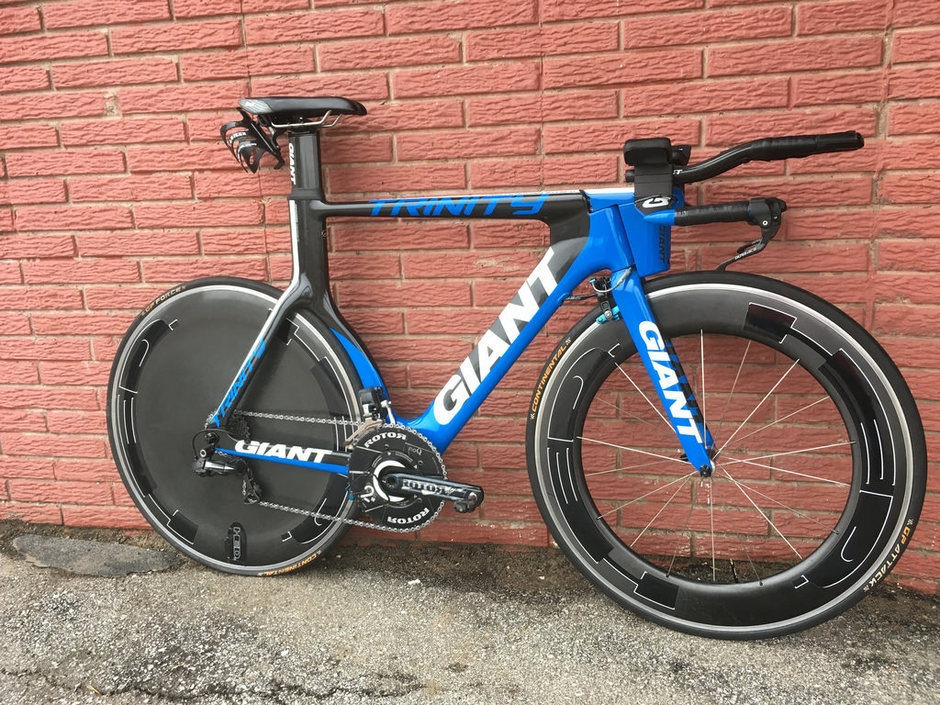 [url=
https://flic.kr/p/281za7b
]
[/url][url=
https://flic.kr/p/281za7b
]Untitled[/url] by [url=
https://www.flickr.com/photos/144481164@N02/
]peterszew[/url], on Flickr