I had some new neighbors move in down the street about 6 months ago. I haven't seen them outside yet, so I don't know what they look like to add any additional context to the below.
One car is sporting a black state vanity license plate that reads "SATAN".
In the front yard, flying proudly at all times atop a proper and duly stout 25-foot flag pole is the Blackbeard banner.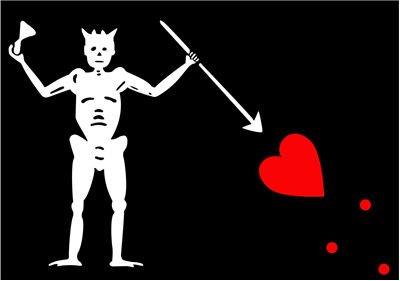 I assume their intent is to loudly broadcast something about themselves that they want others to know. What's your guess?
I don't have any issues with any of the above, just curious.
.
.