ALL "shipped" prices are for within Continental U.S. (lower 48). Not interested in shipping to international addresses.
* NEW Orca Equip Calf Sleeves, white, size small. $25 shipped.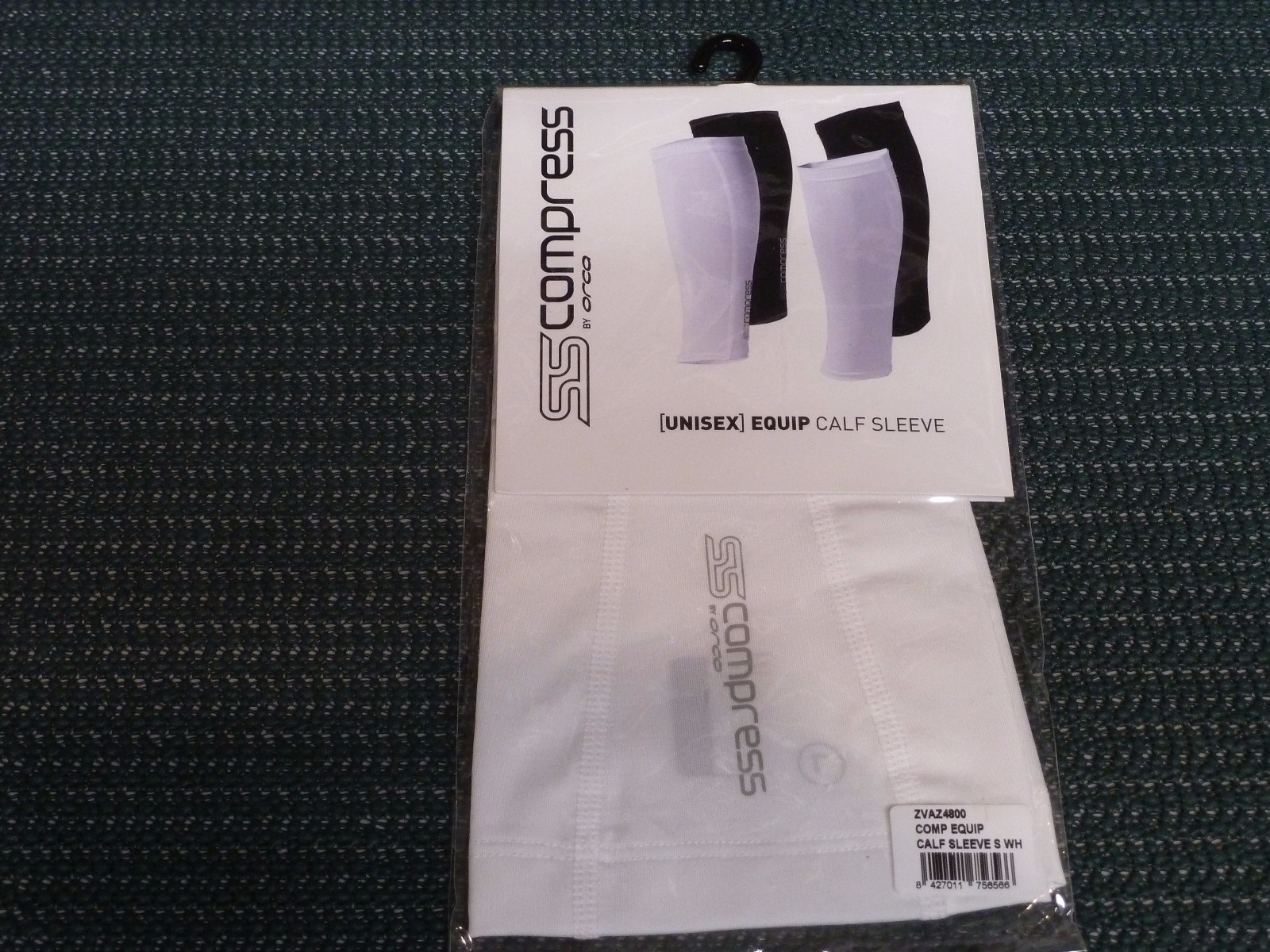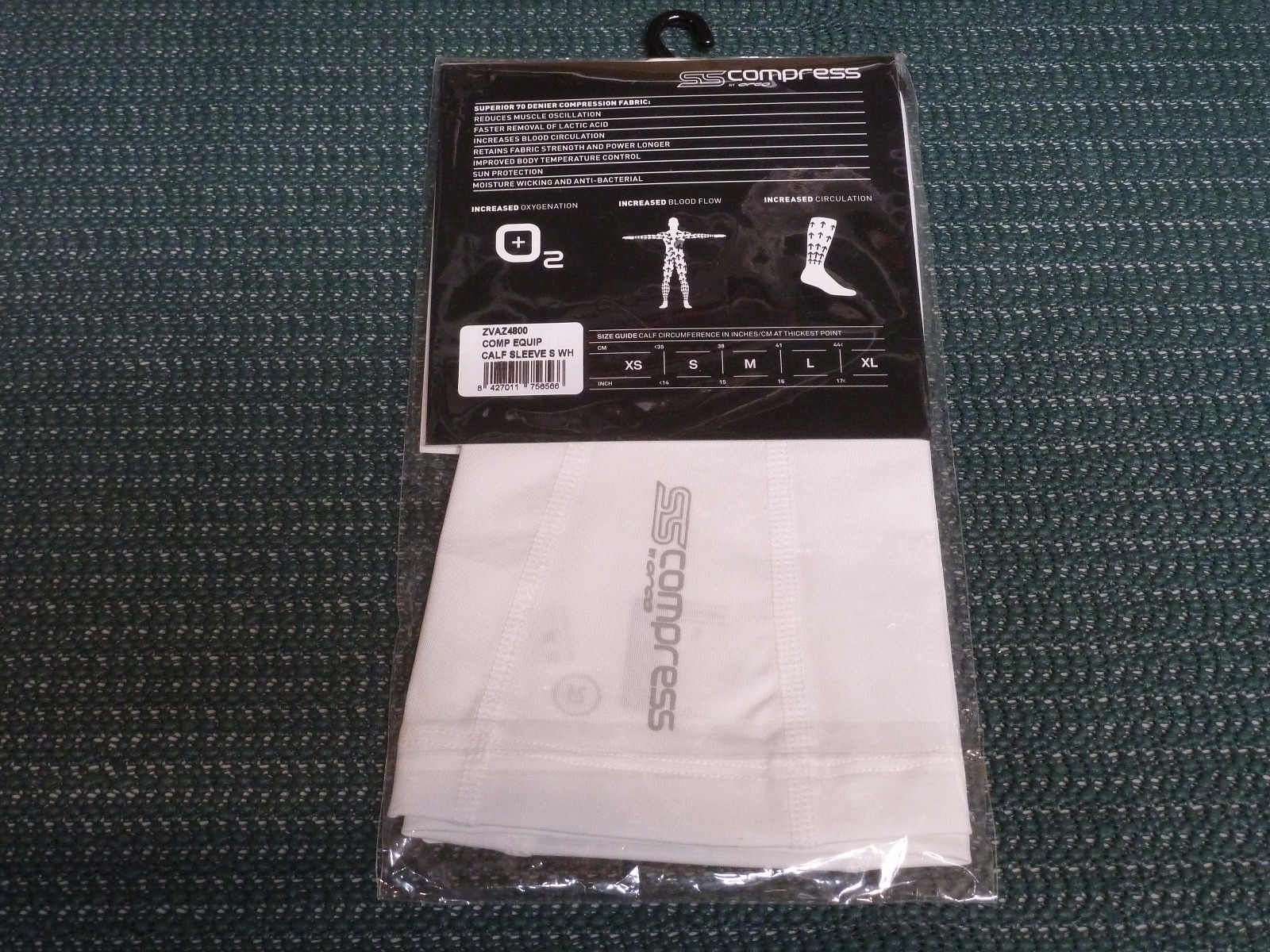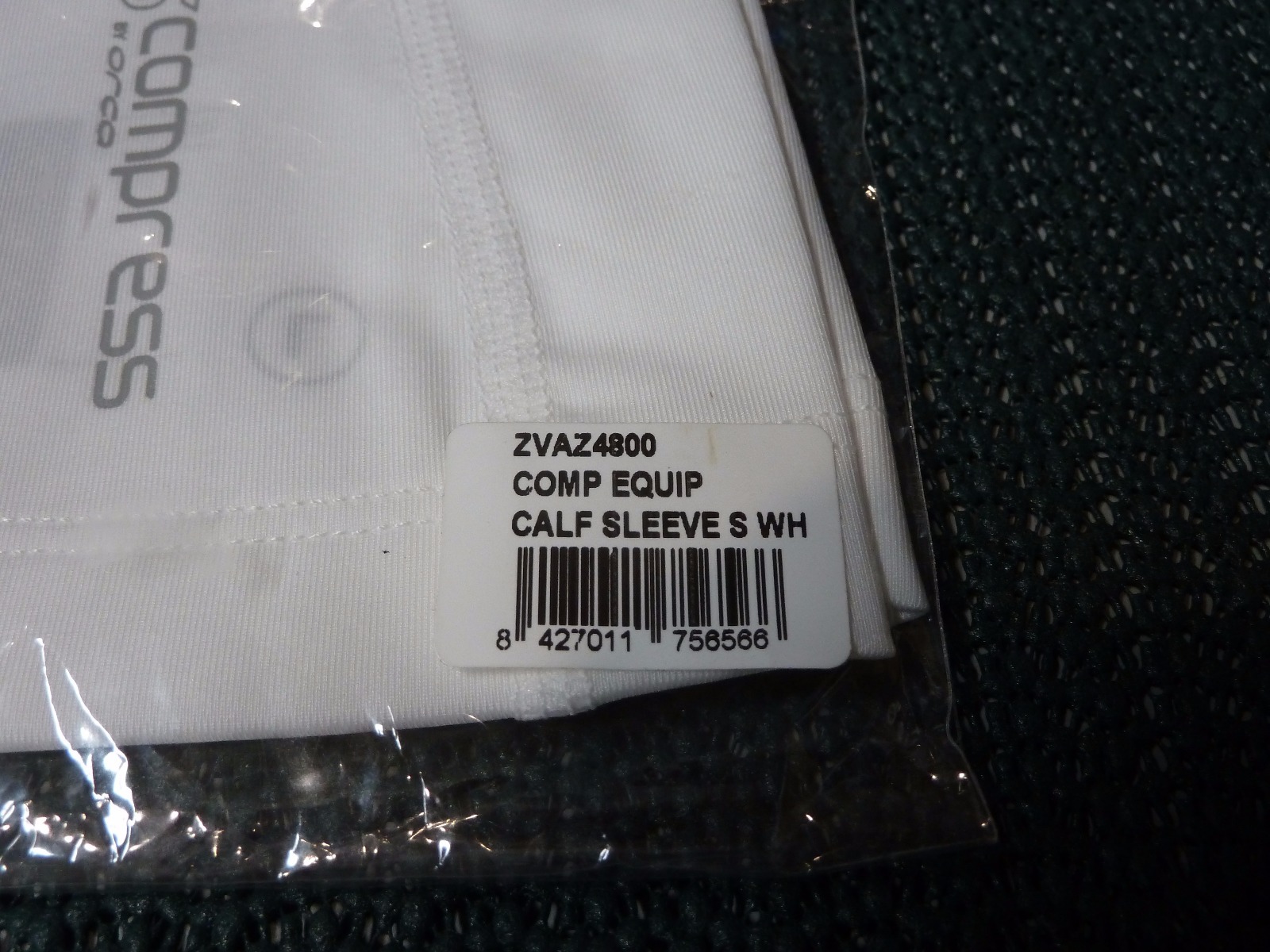 * Shimano BR-5810-R 105 rear brake, direct mount, New bike takeoff, This was removed from a bike I purchased new. It came off a store display bike. Appears as new other than slight rub marks on the pads from a couple of shop demo rides. $35 shipped .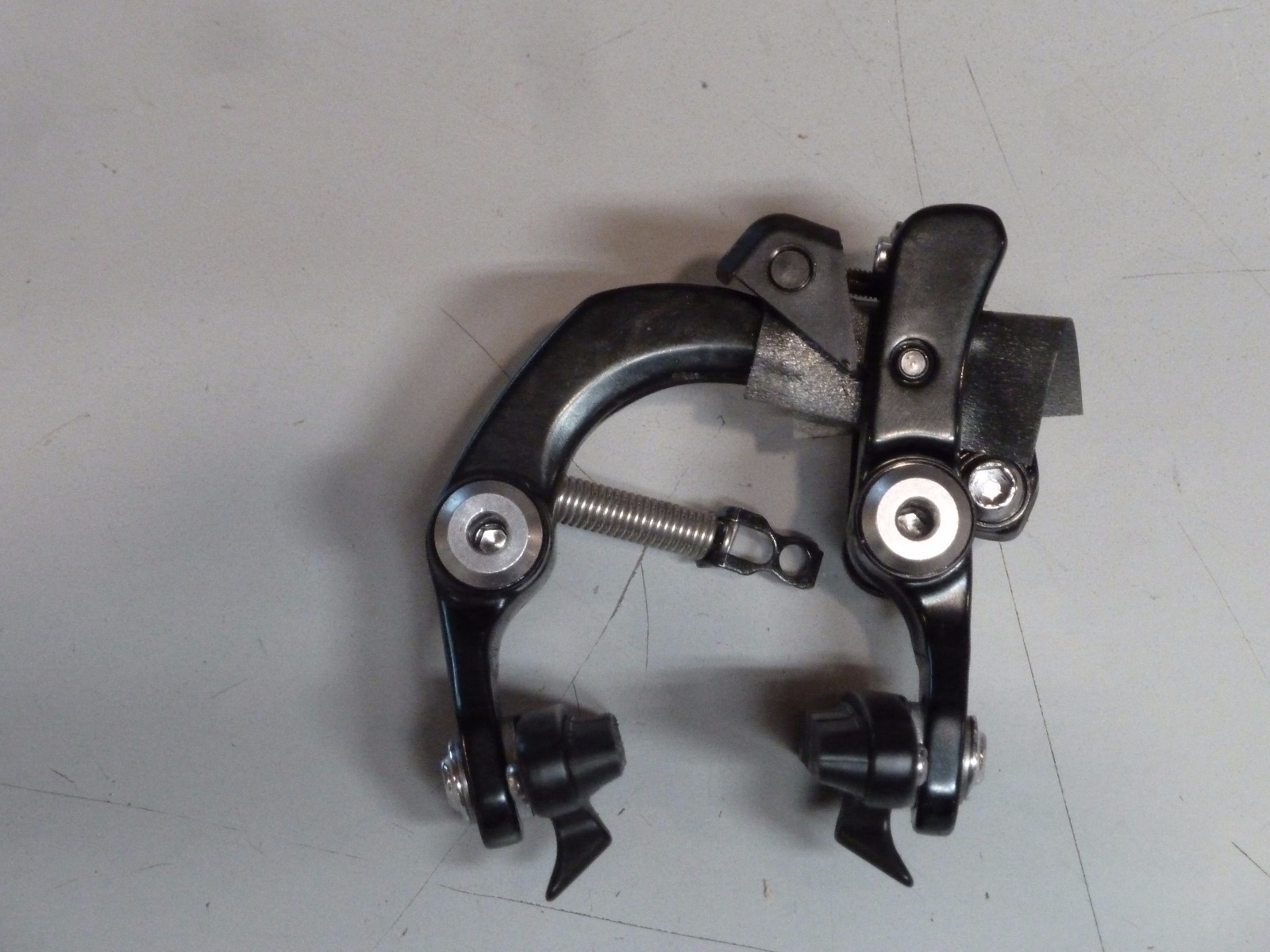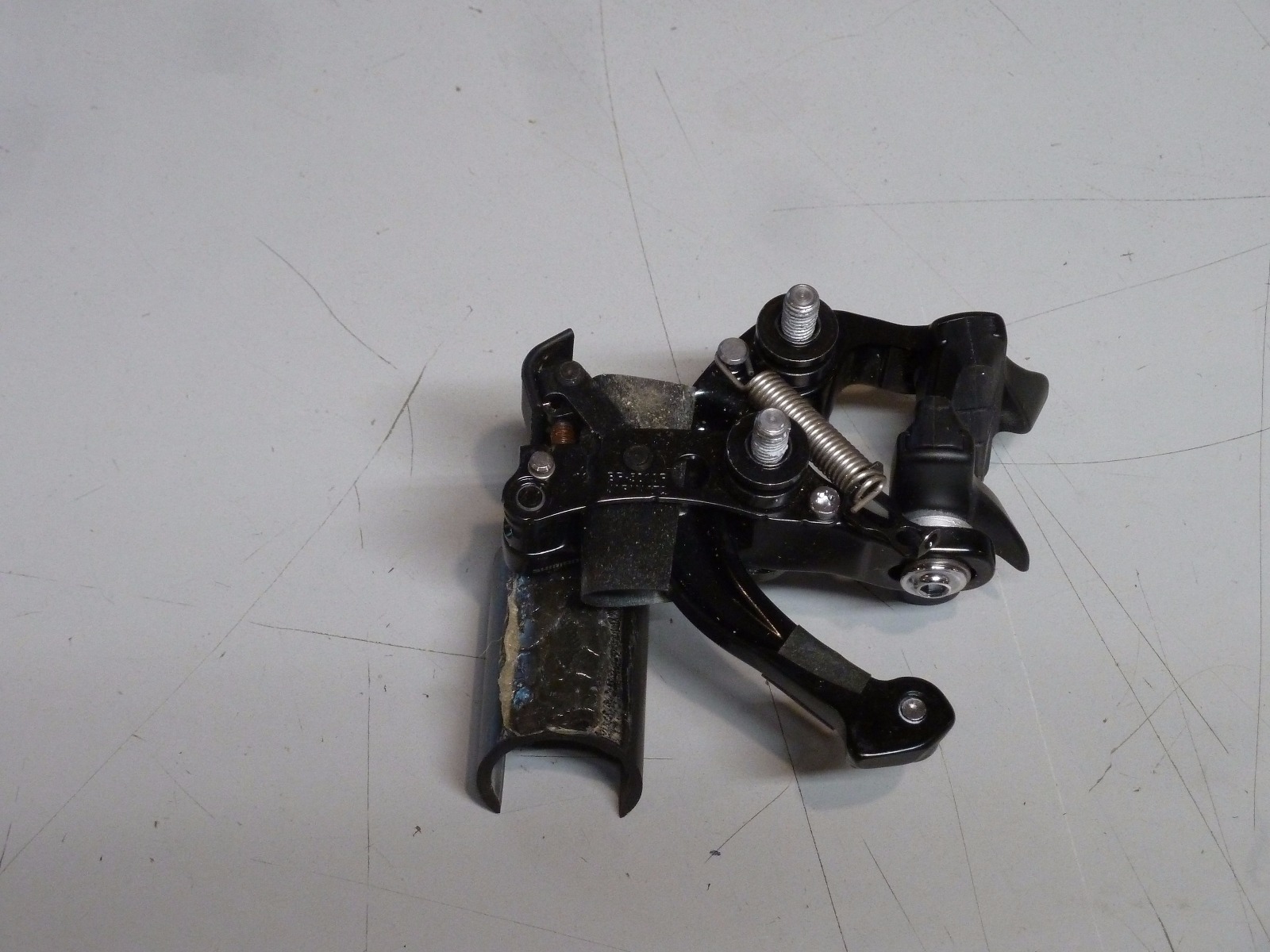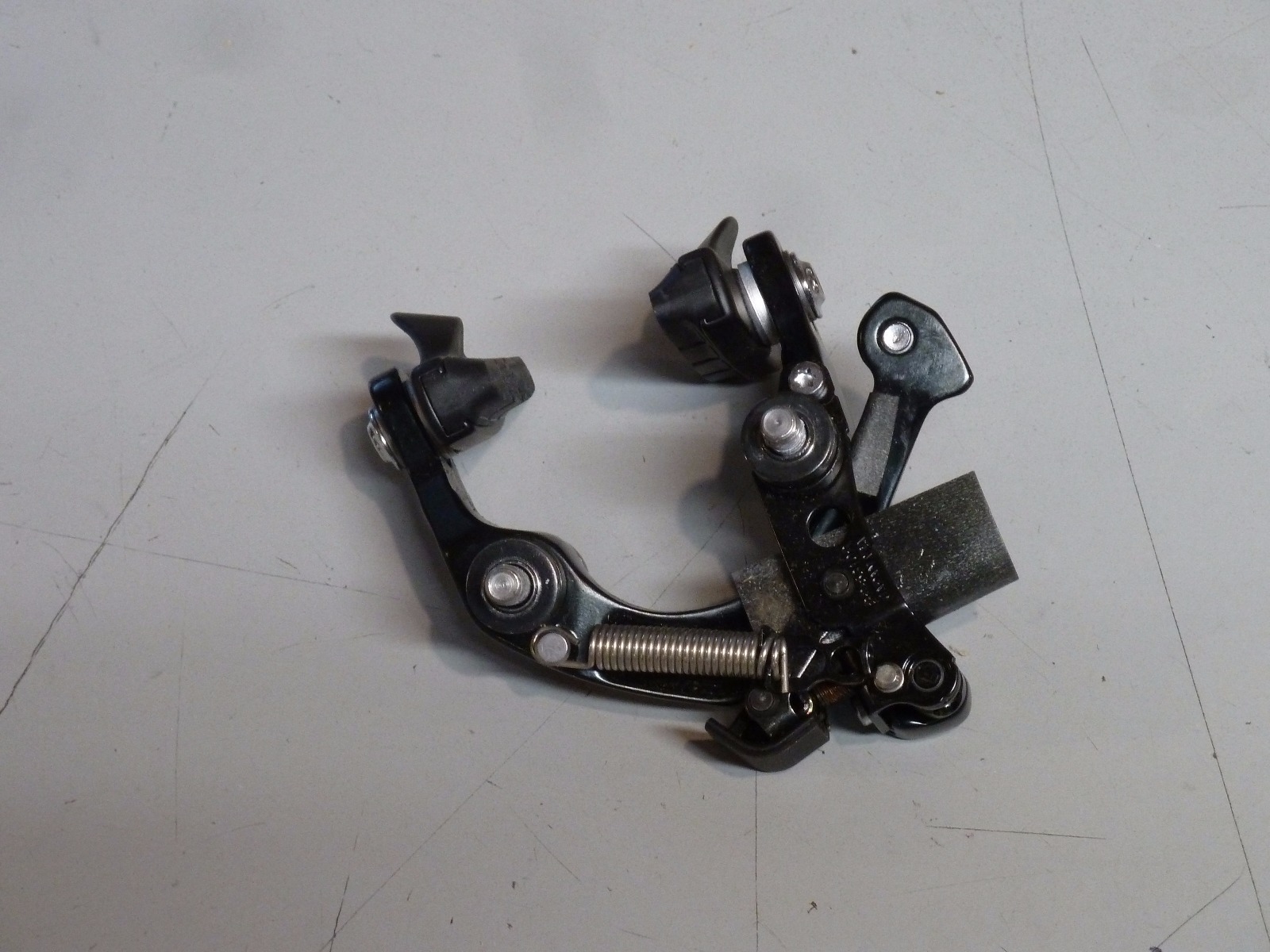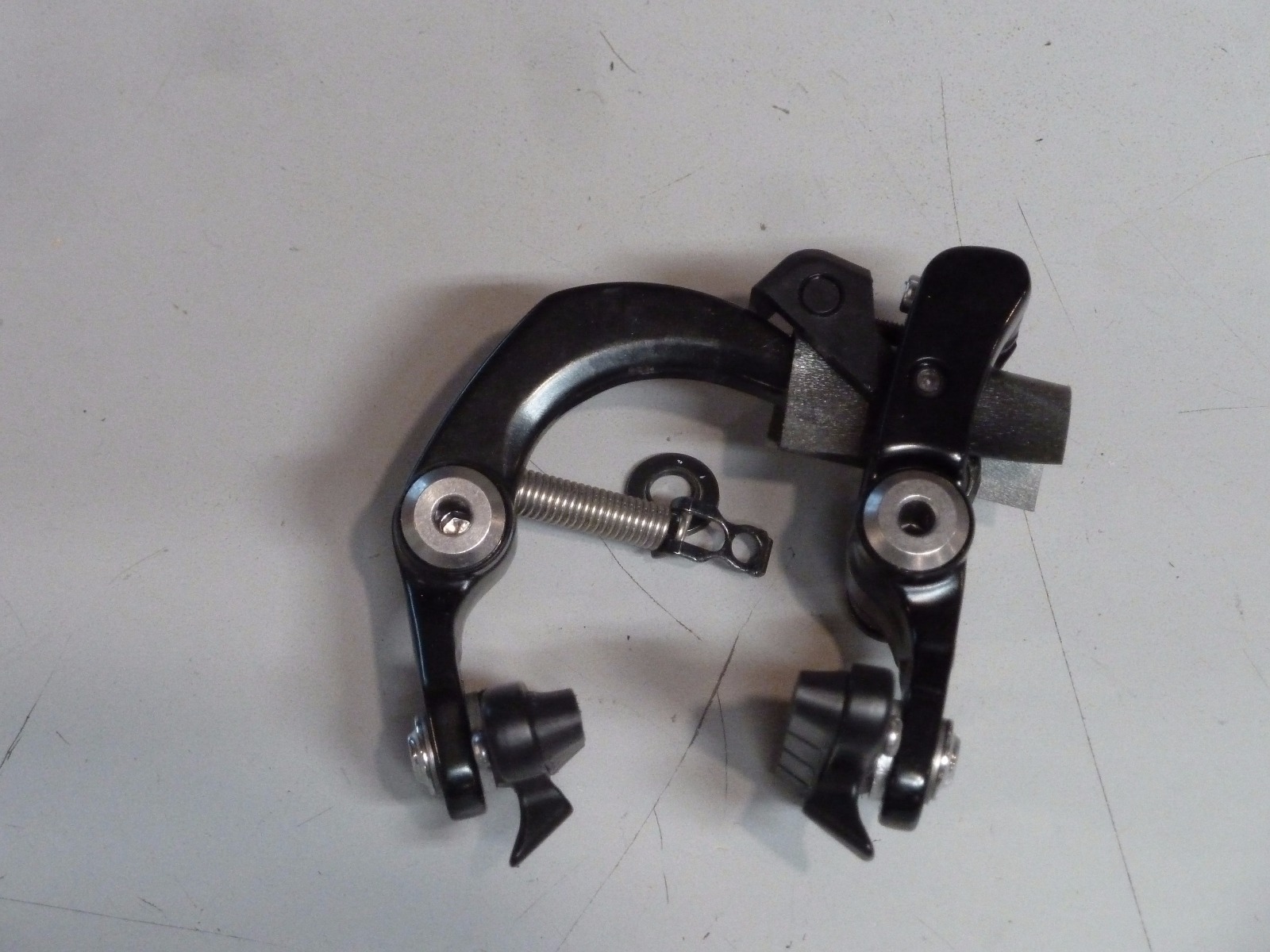 * Zoot Sports Women's Wetzoot Wetsuit, size small, full long sleeve suit.
I am unsure of the model, but the suit is several years old. I'm told it's 100% Yamamoto #39/SCS coating. It does have a few nicks here and there, but all have been repaired (see photos). Great entry level full sleeve suit in fair to good condition. Womens size small. Wrists and ankle openings have been shortened slightly to enlarge openings to ease removal over wrists and ankles. $70 shipped.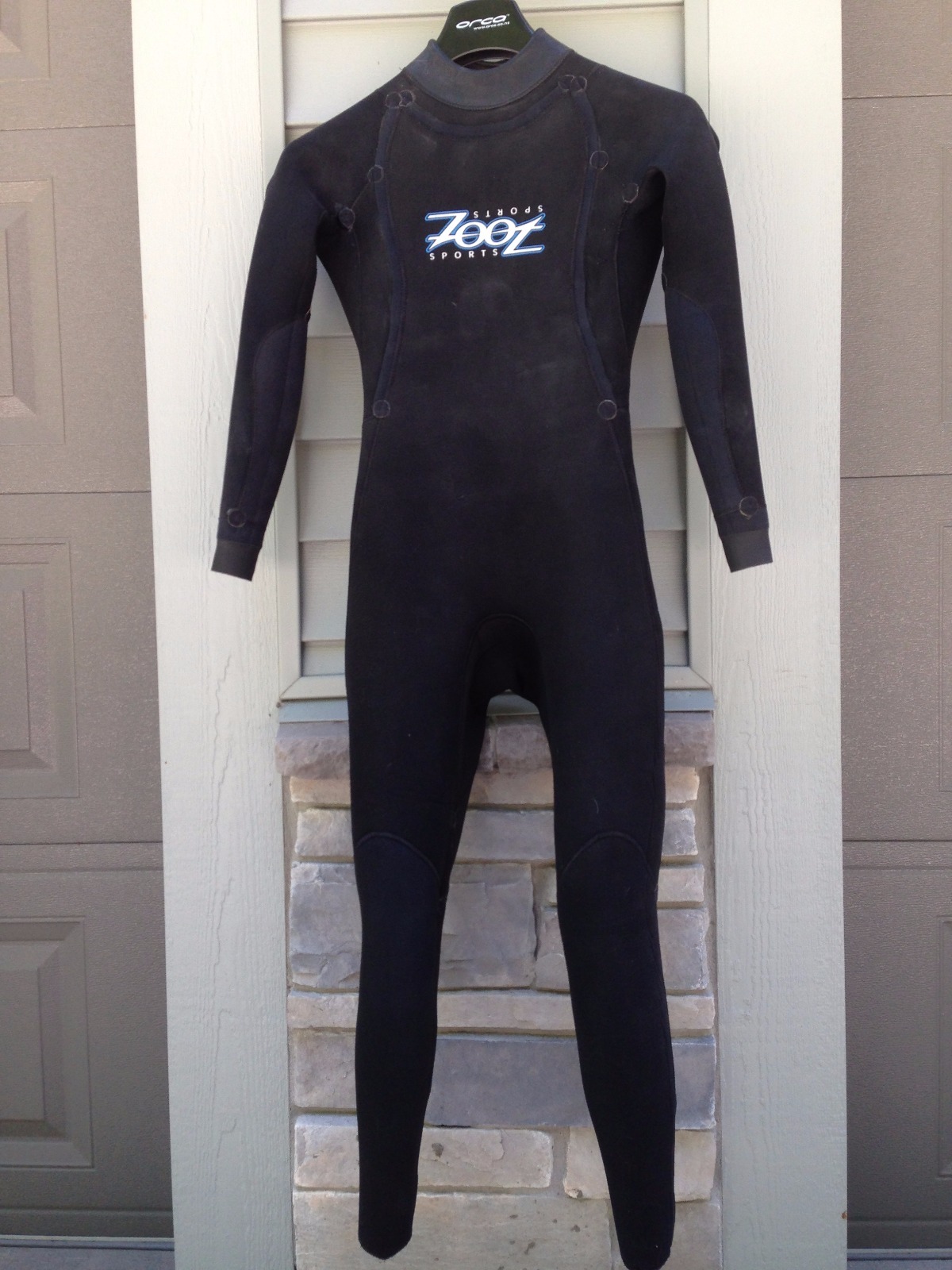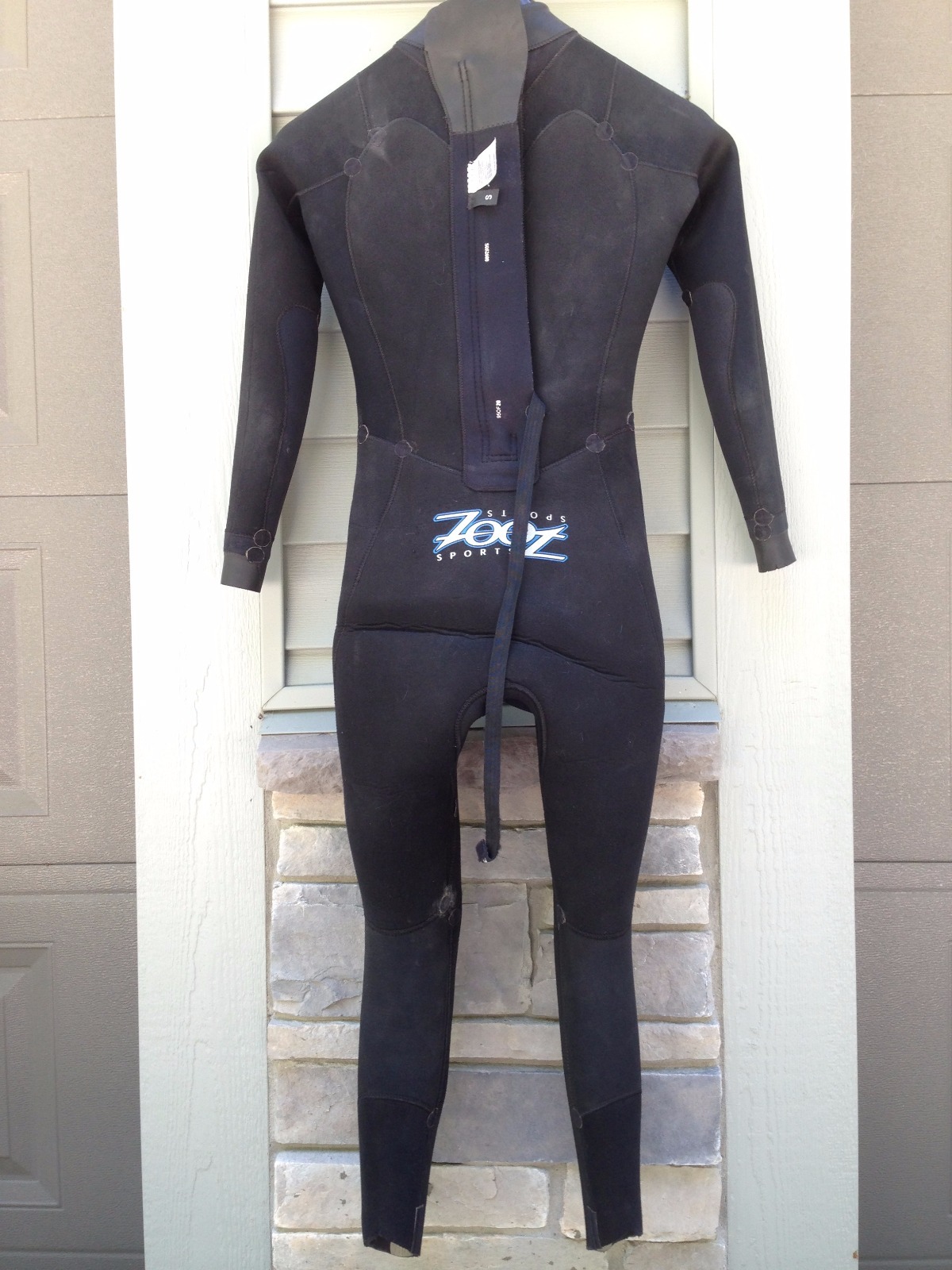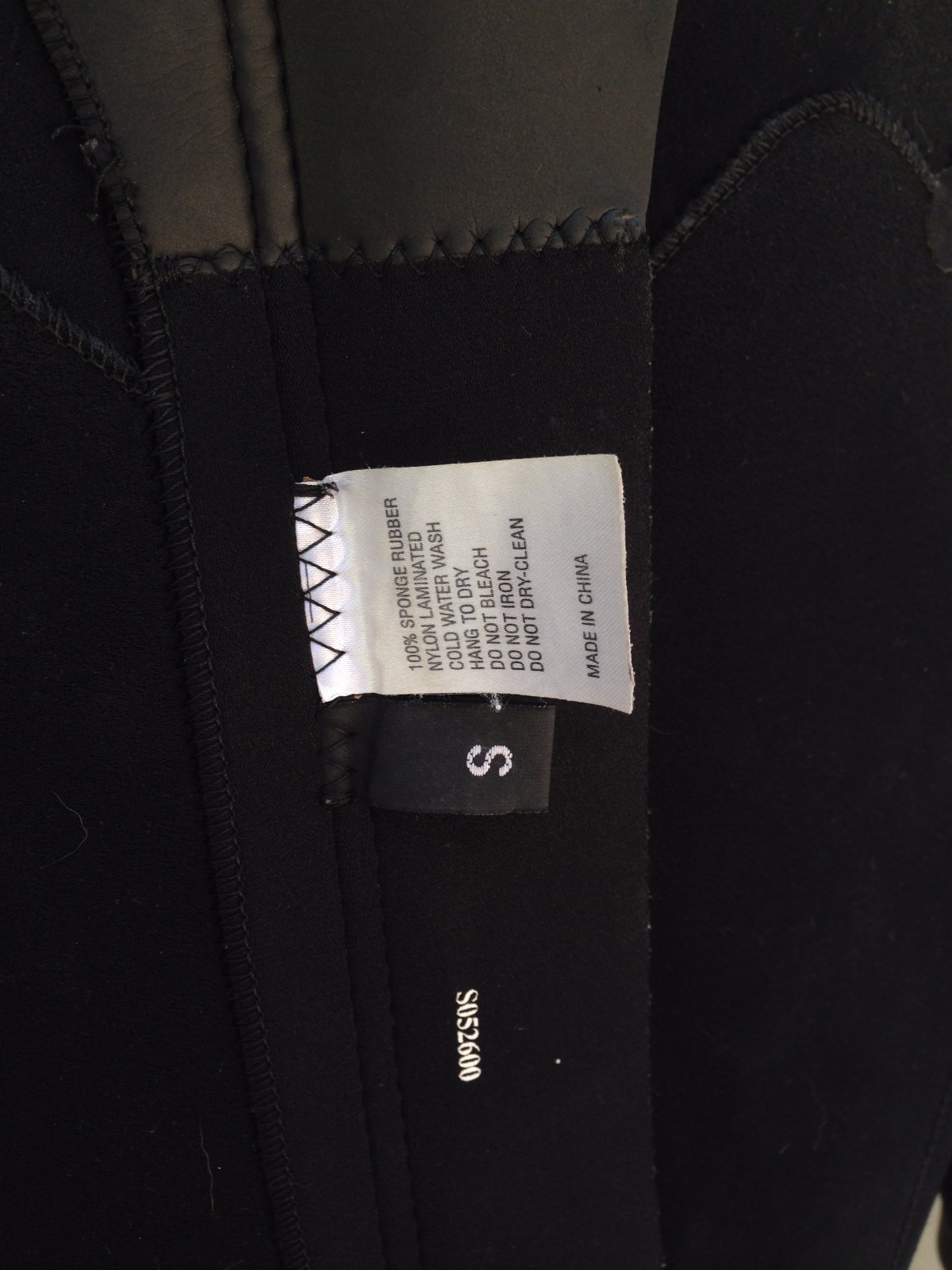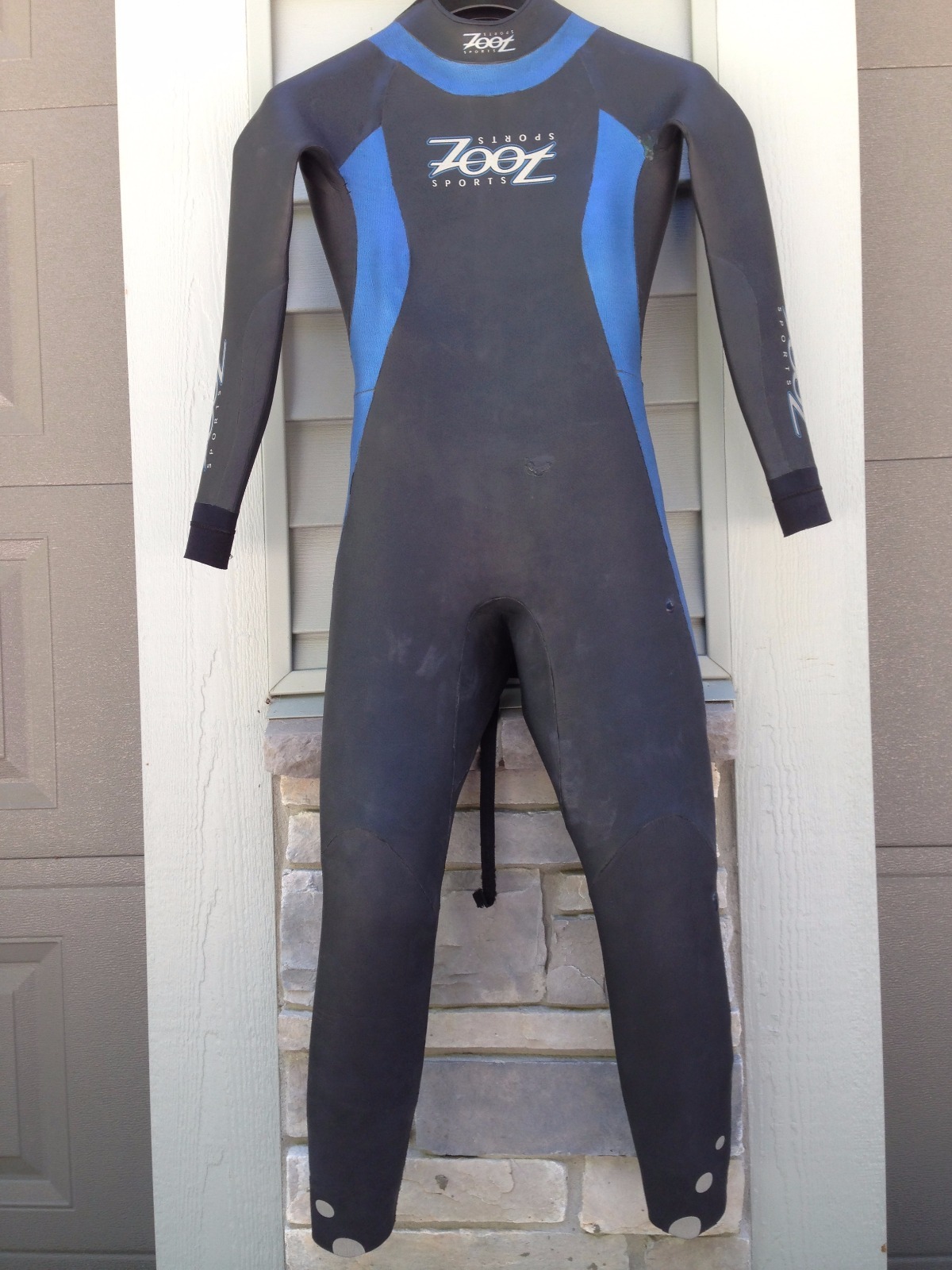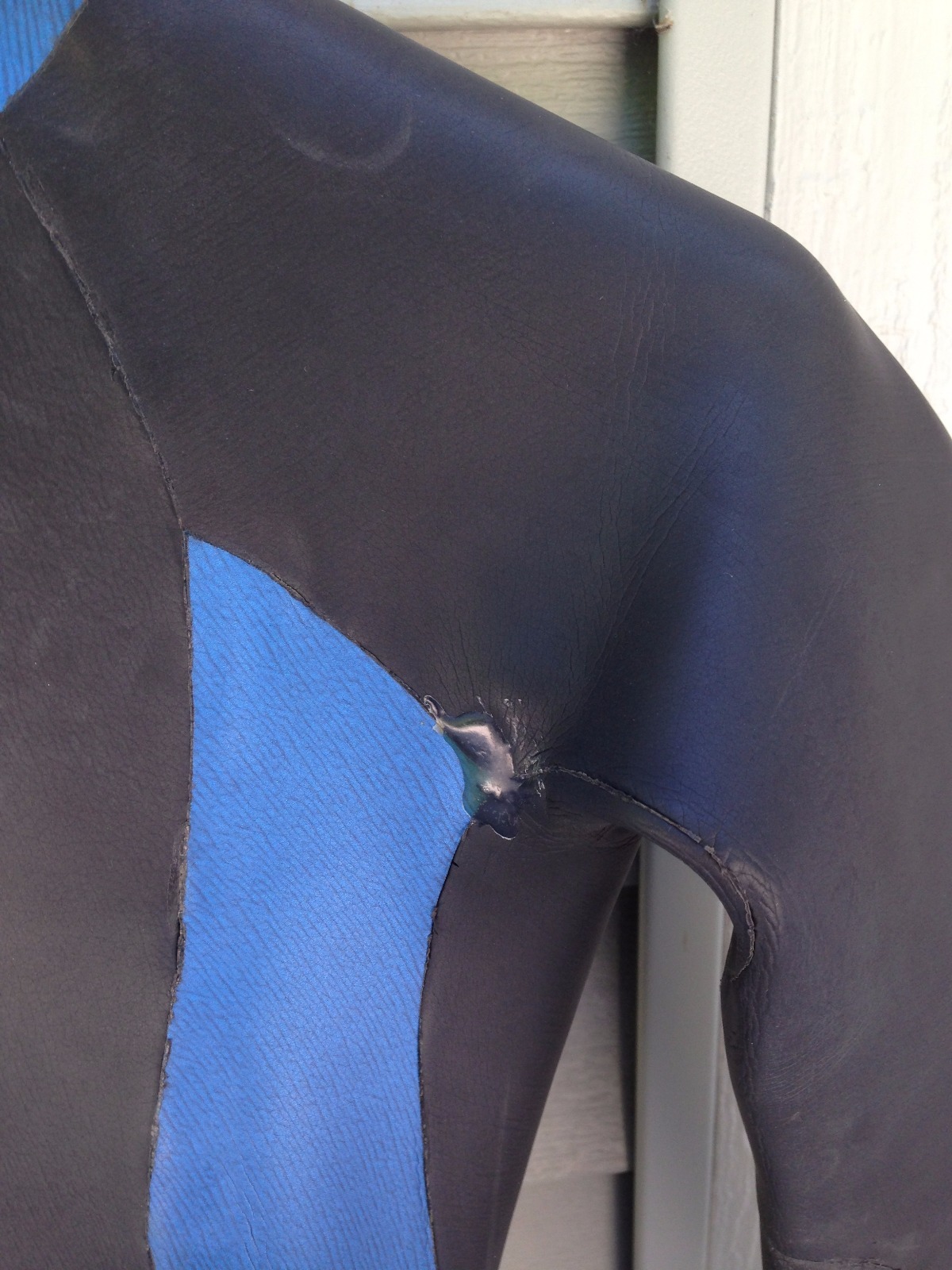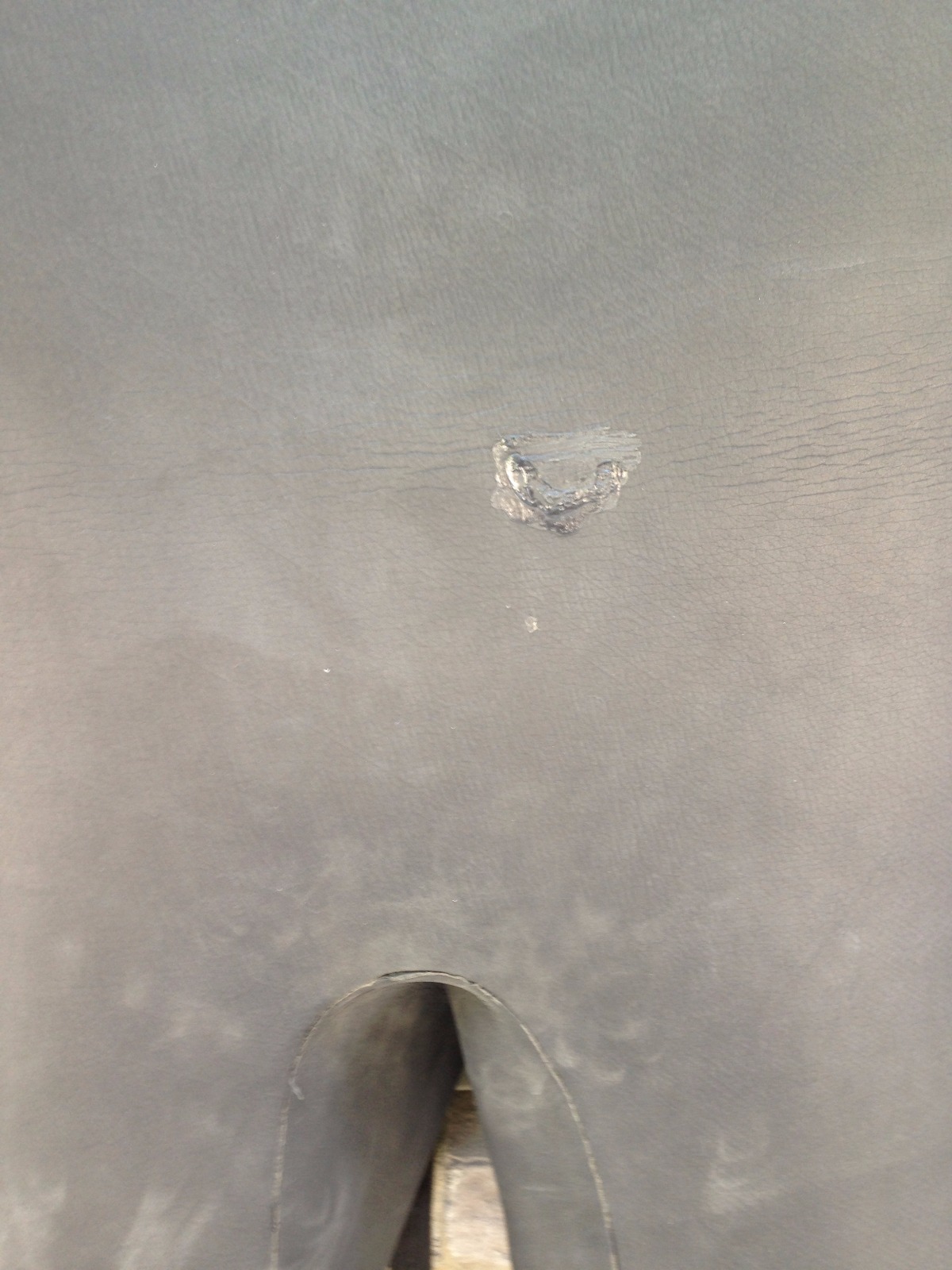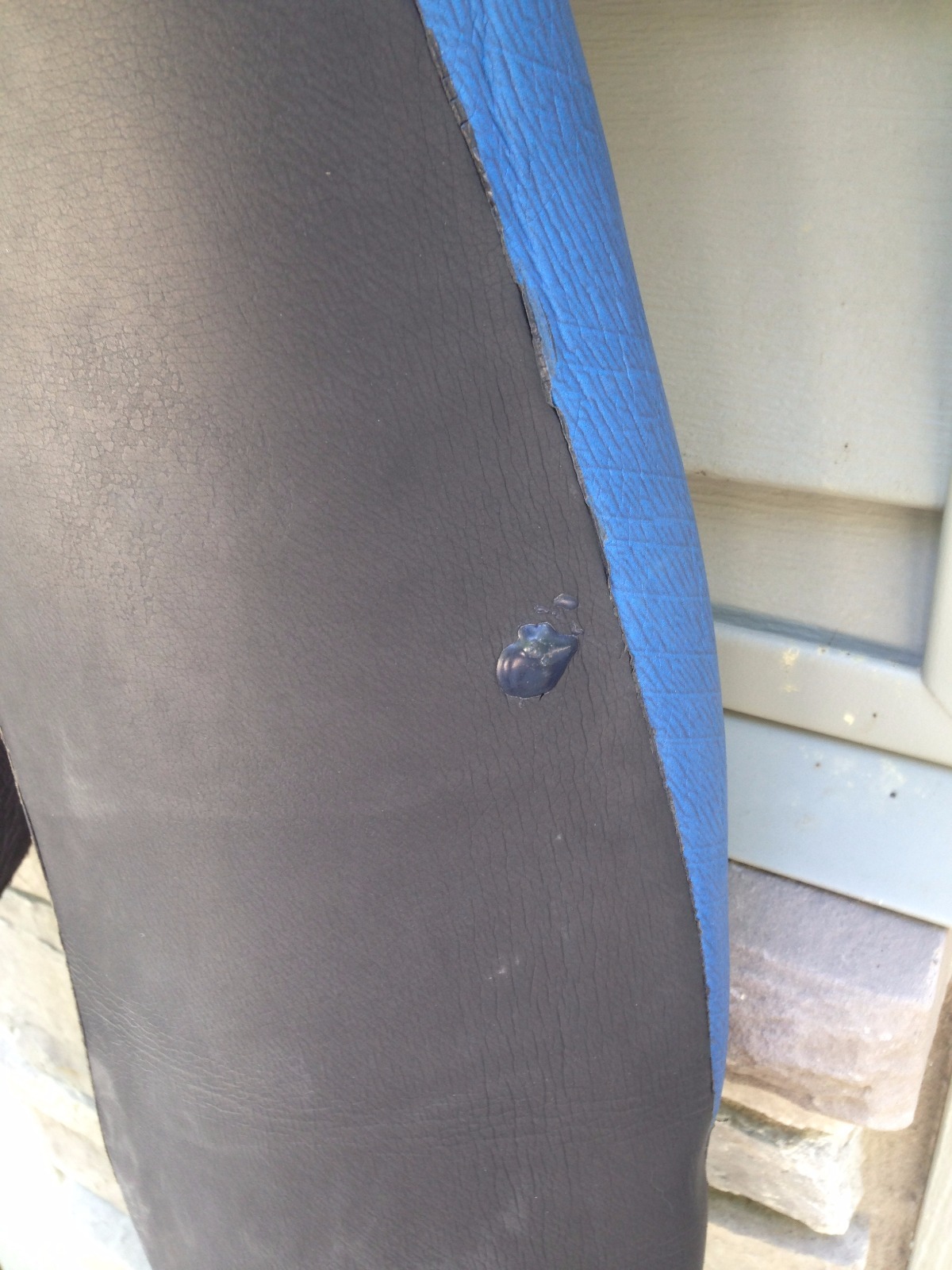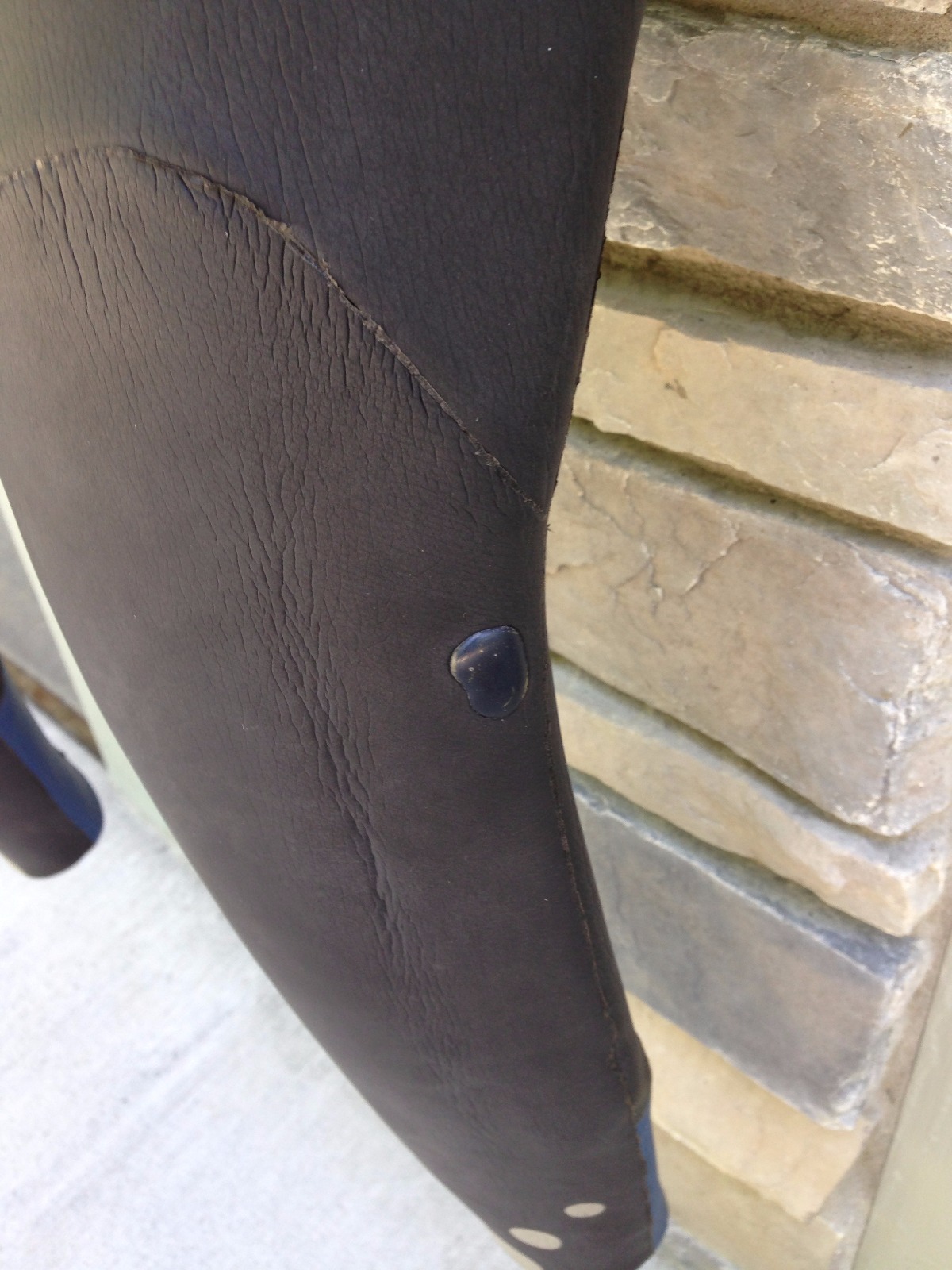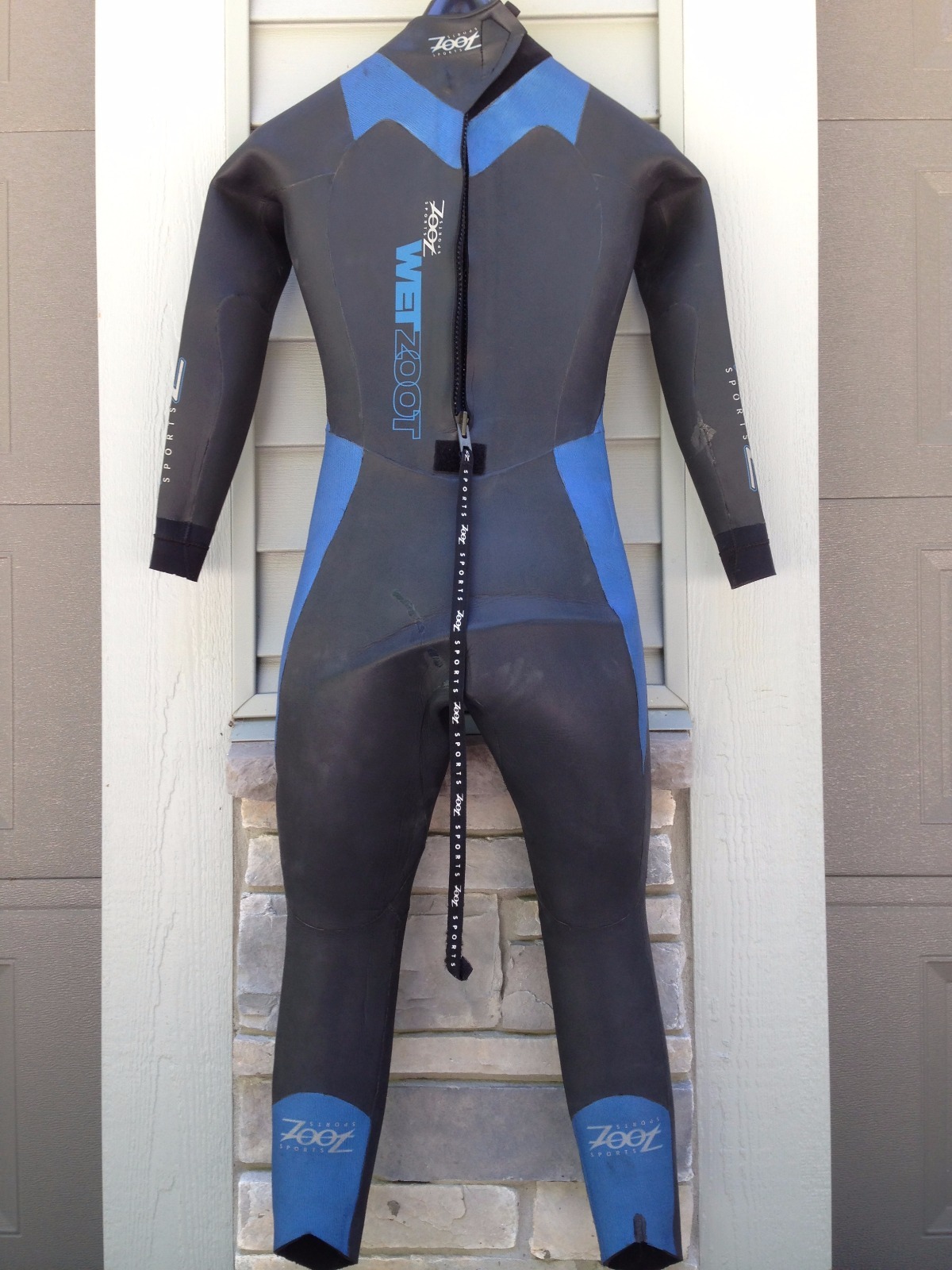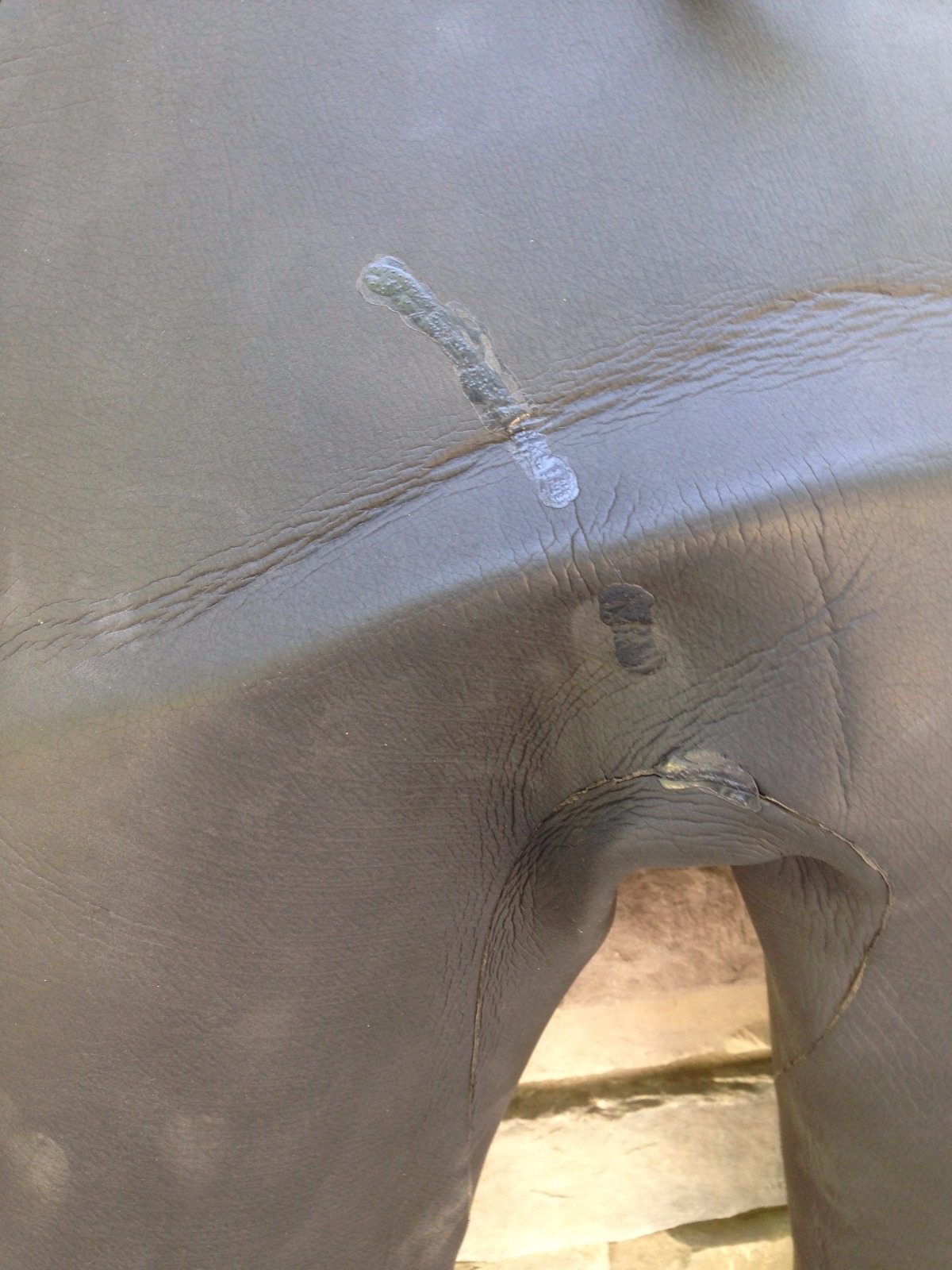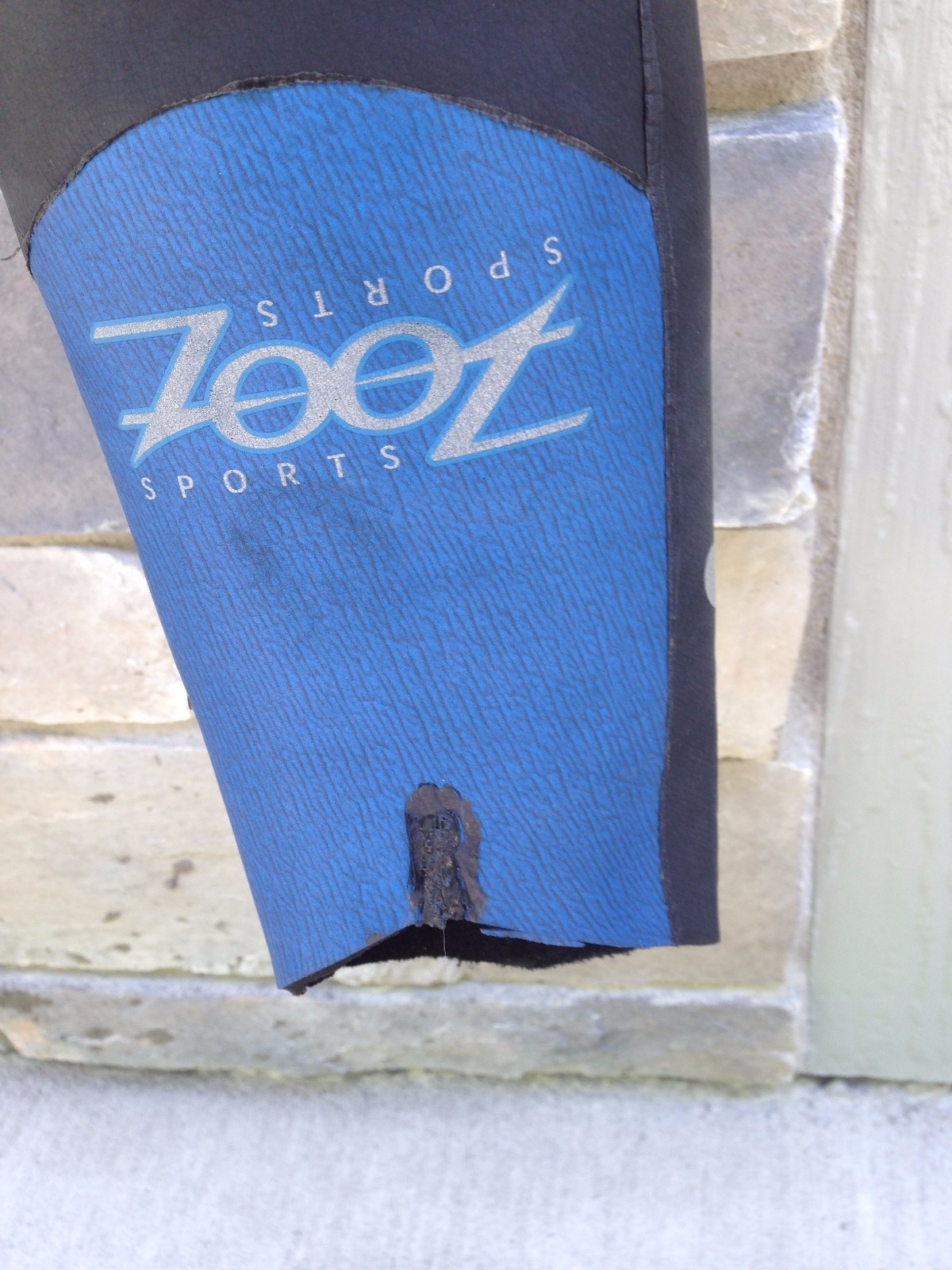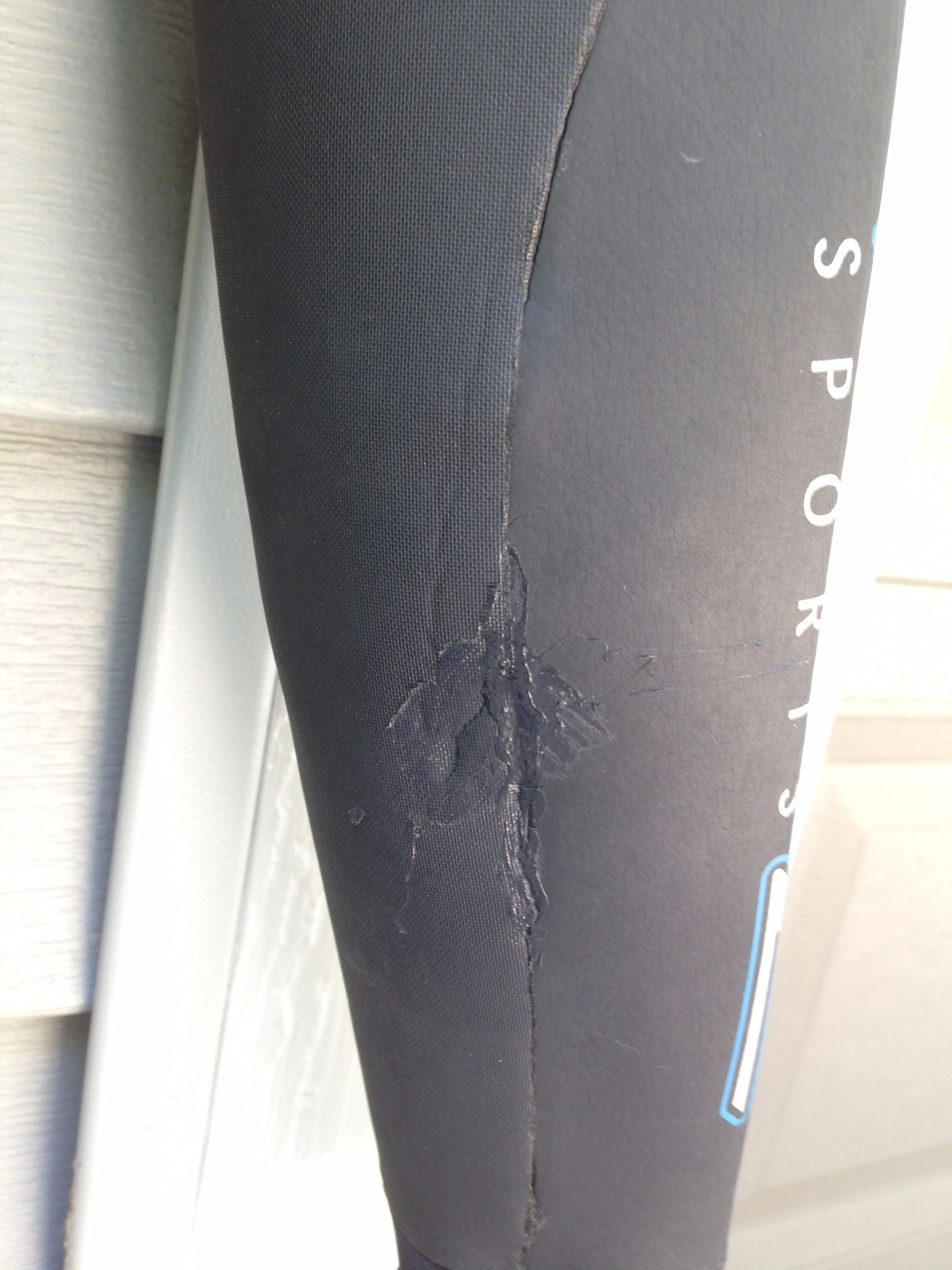 * Used Shimano 10 speed Ultegra 52/39, 172.5mm, 130BCD FC-6700 crankset with SM-FC7800 bottom bracket. Mileage unknown. $160 shipped.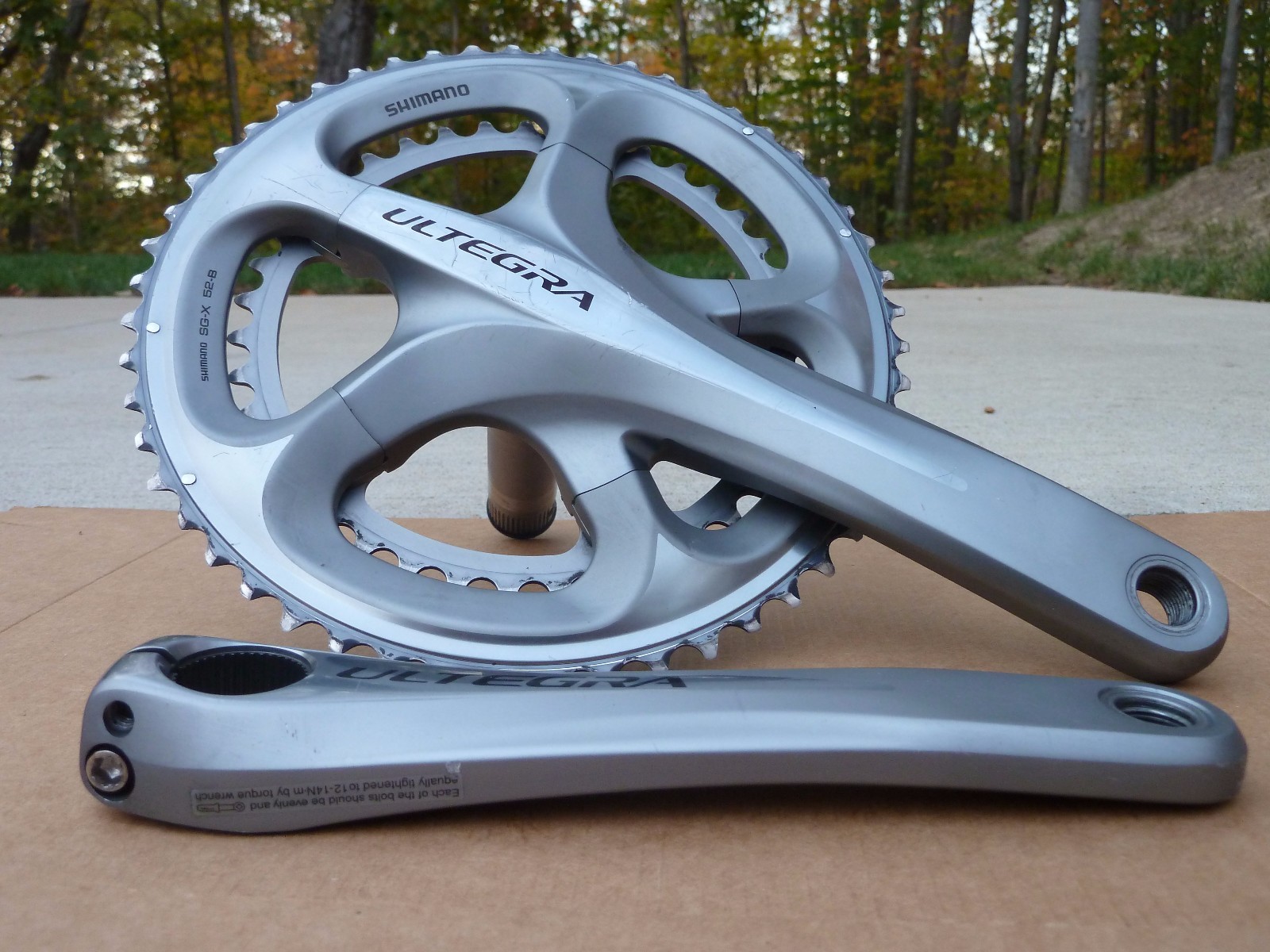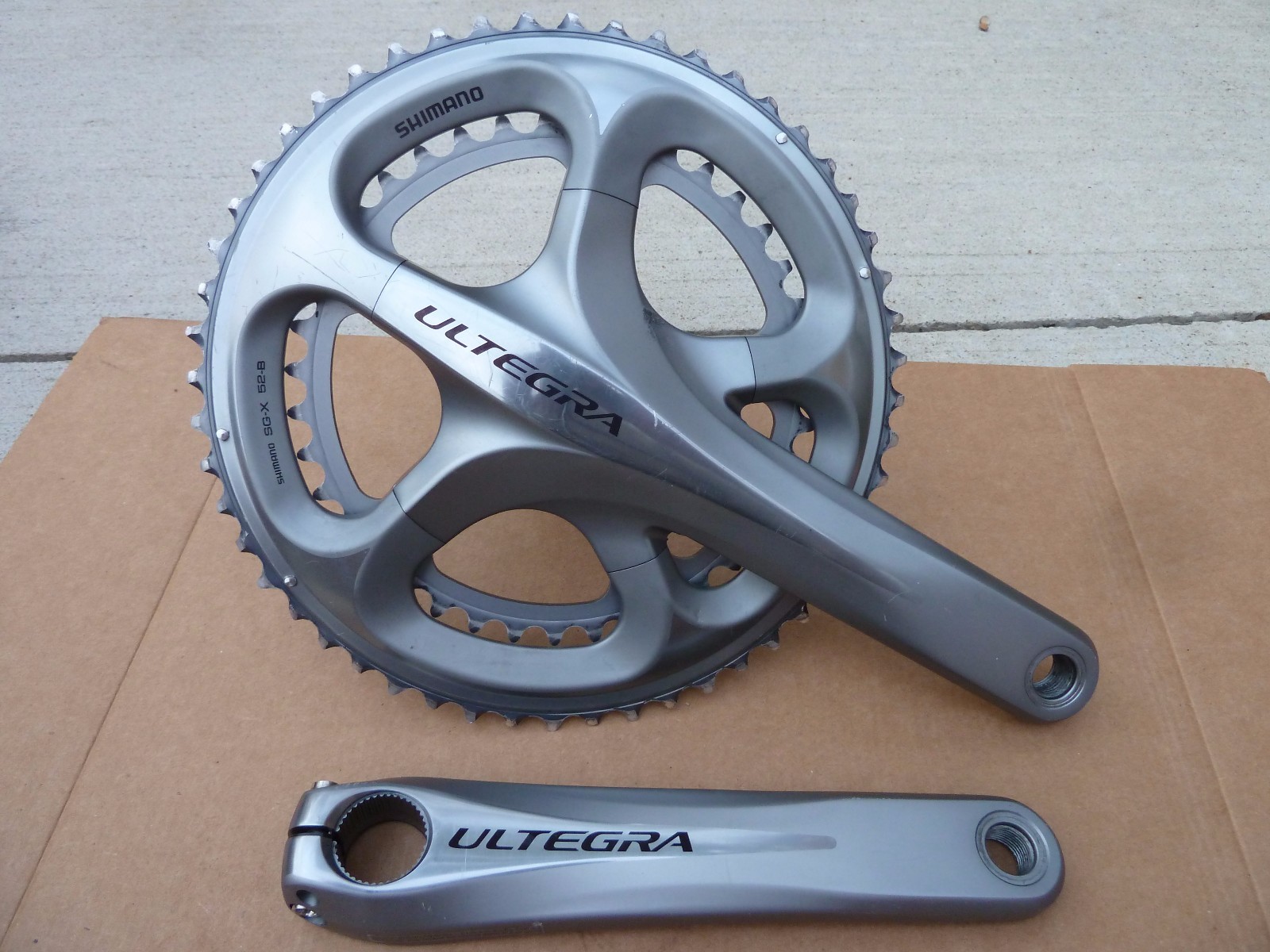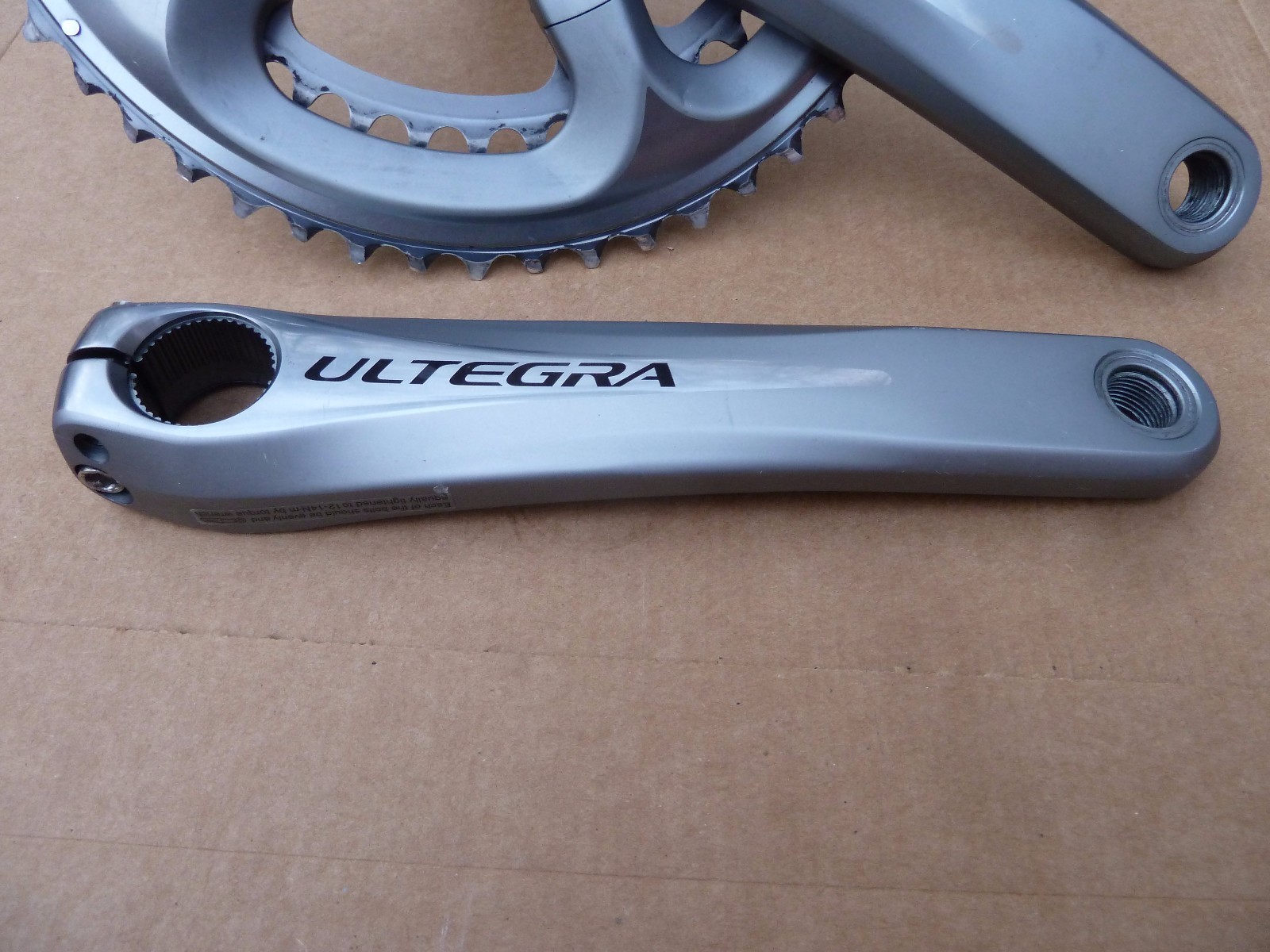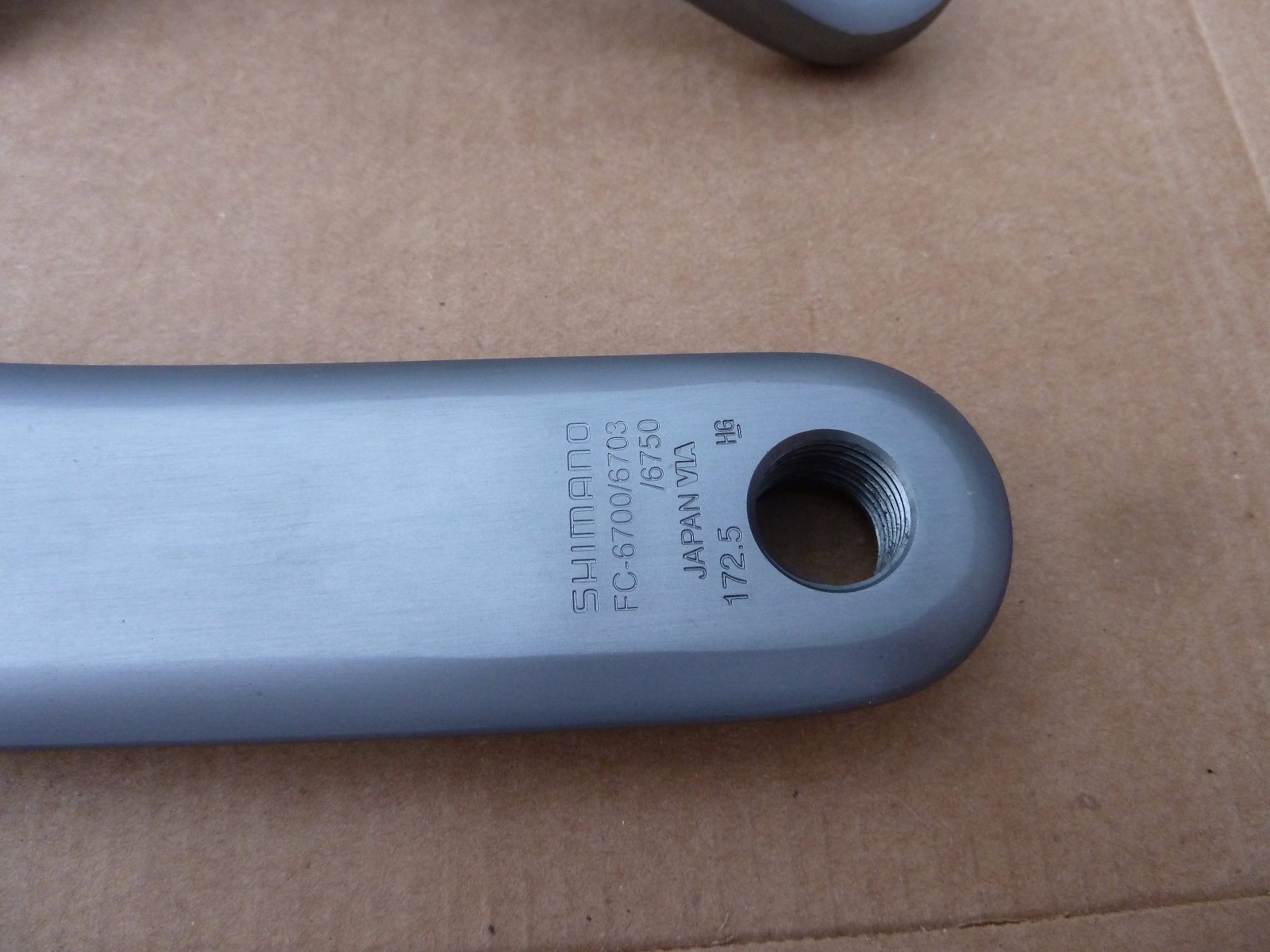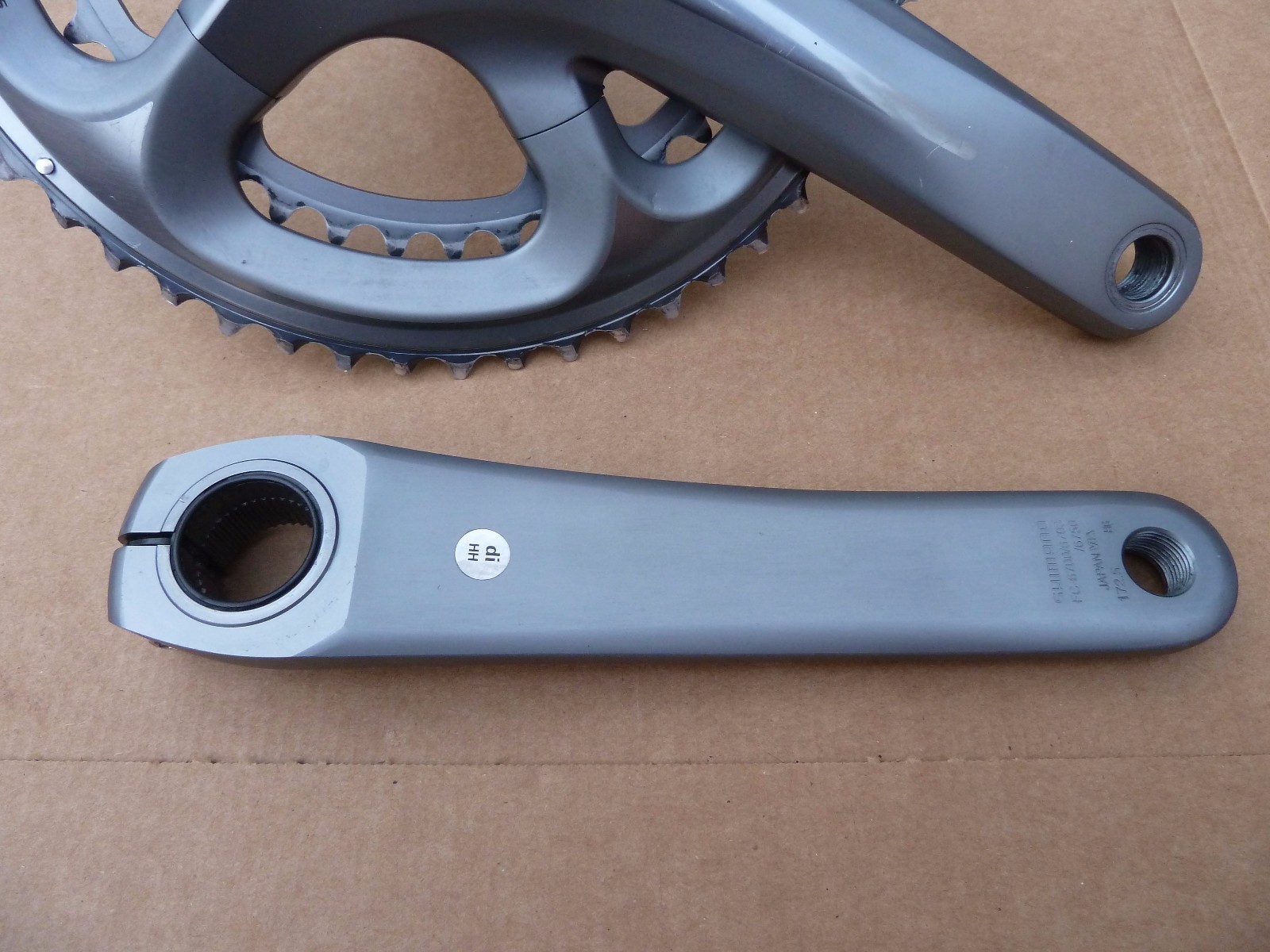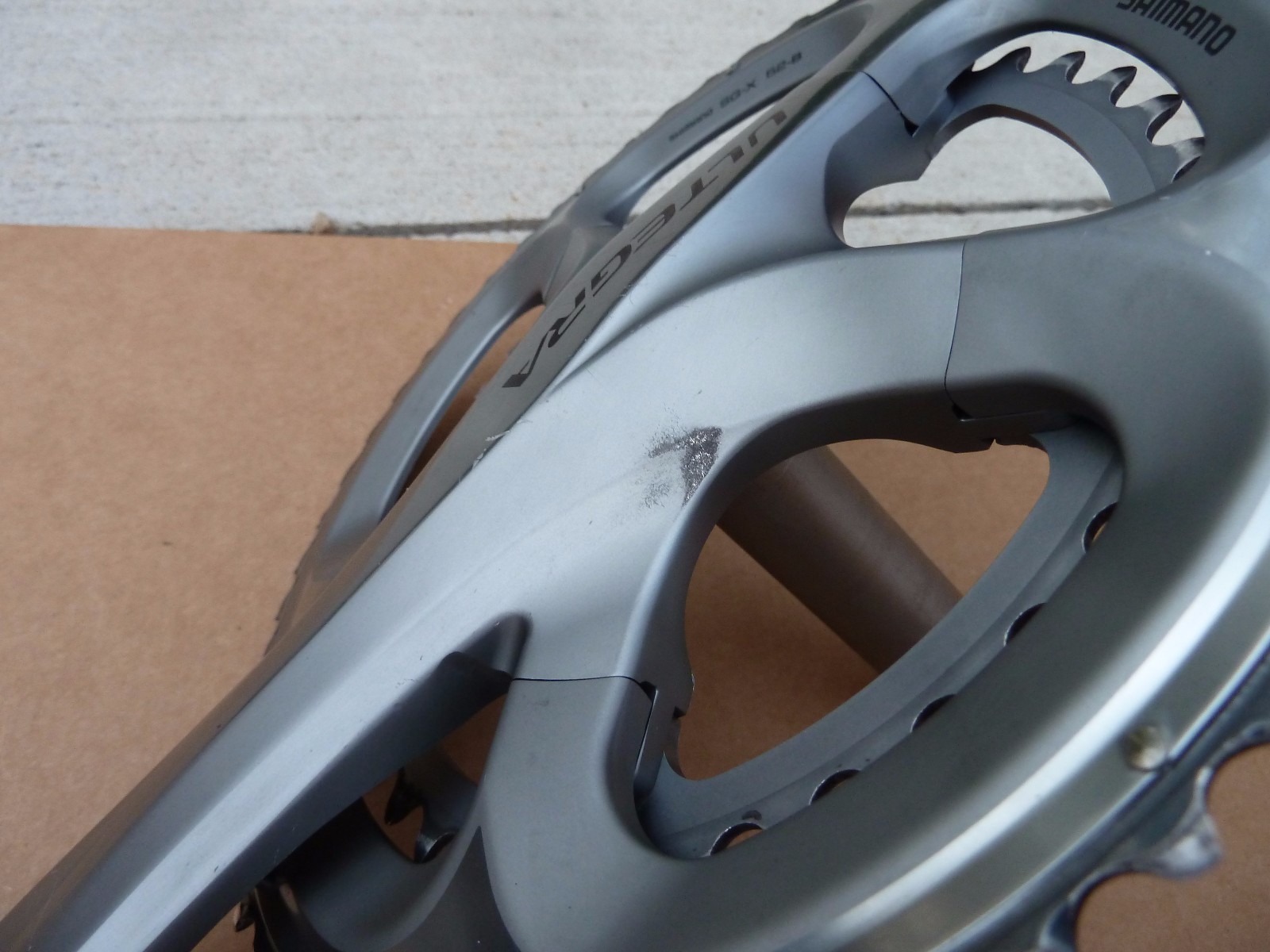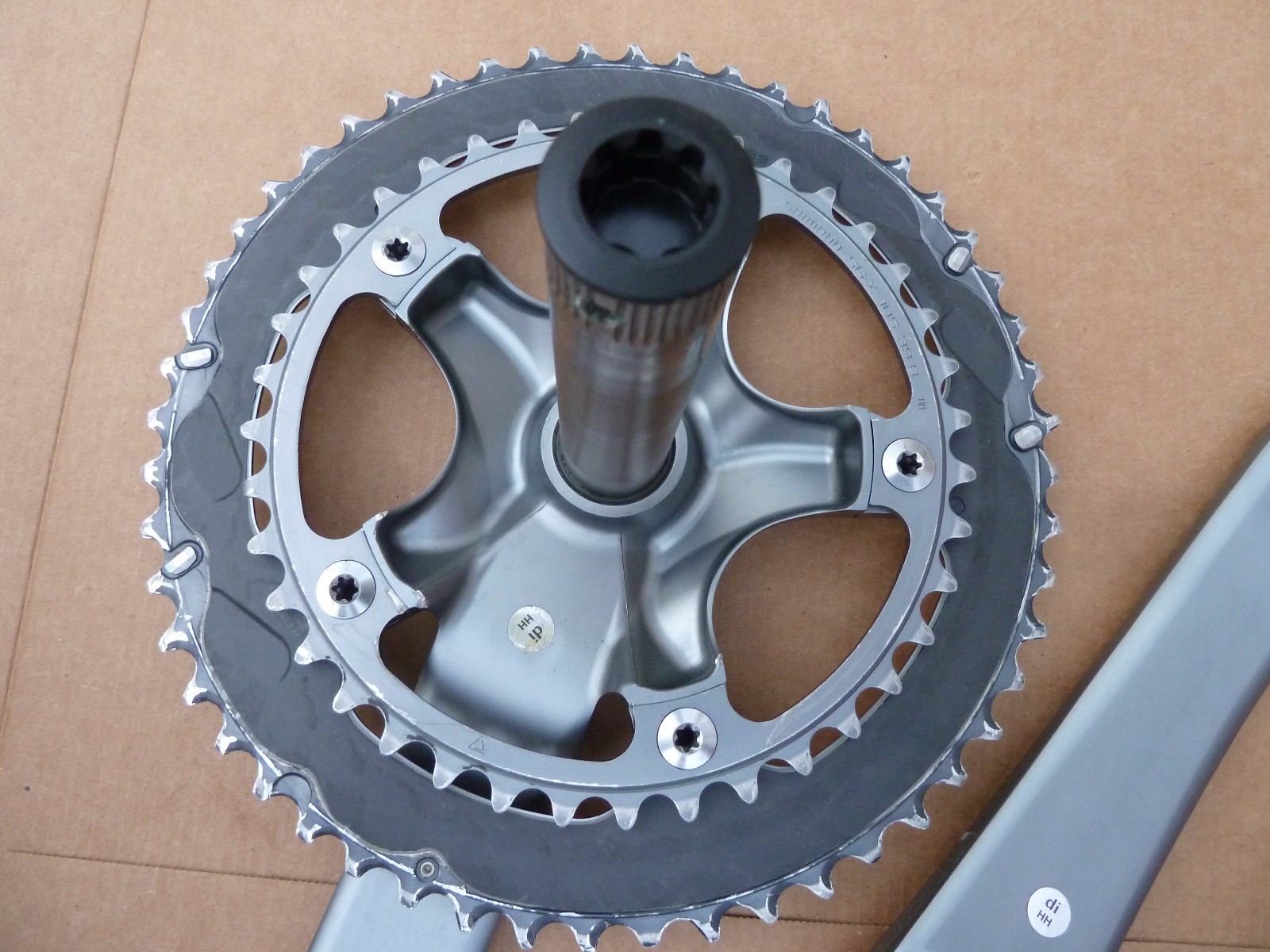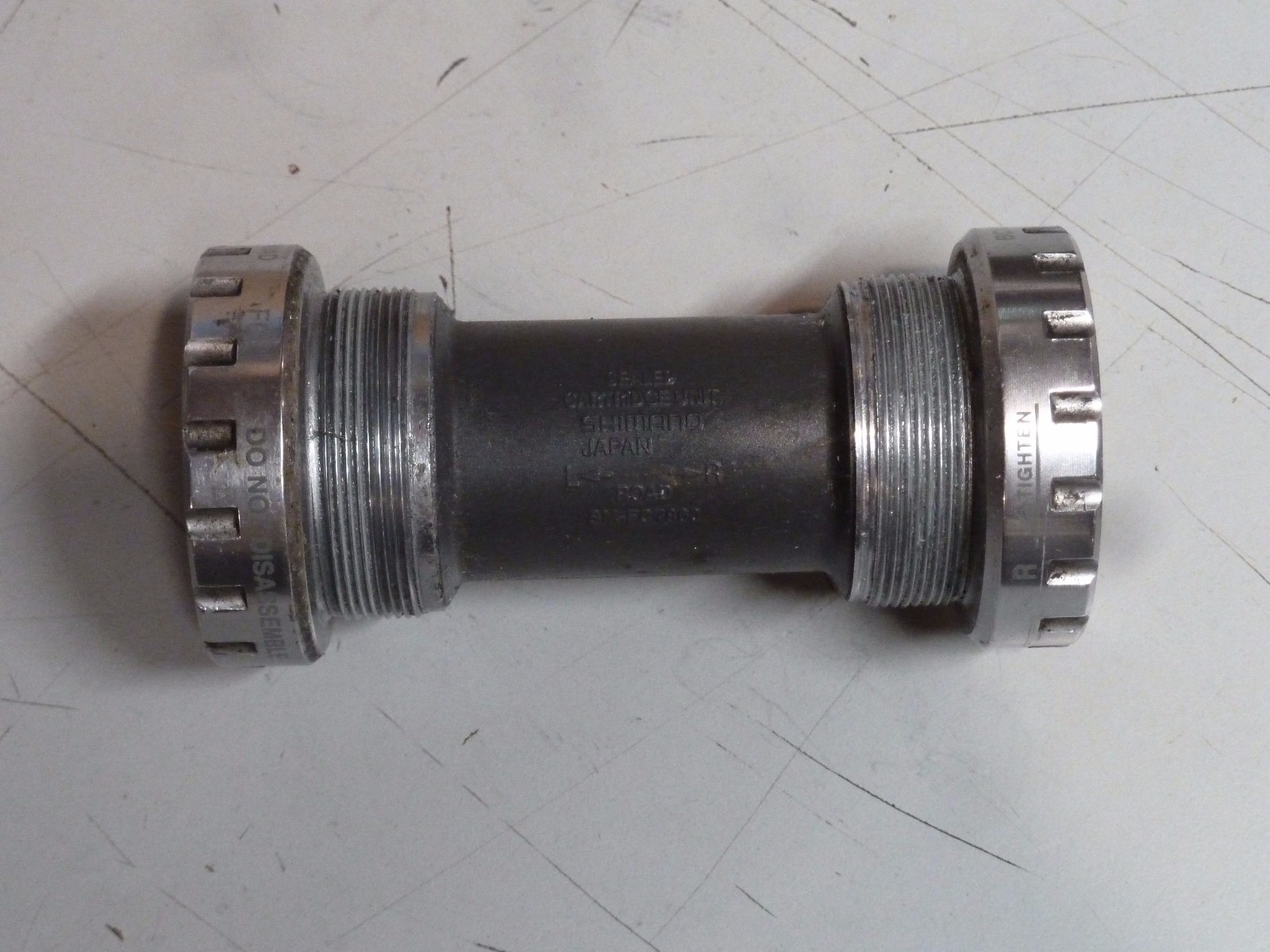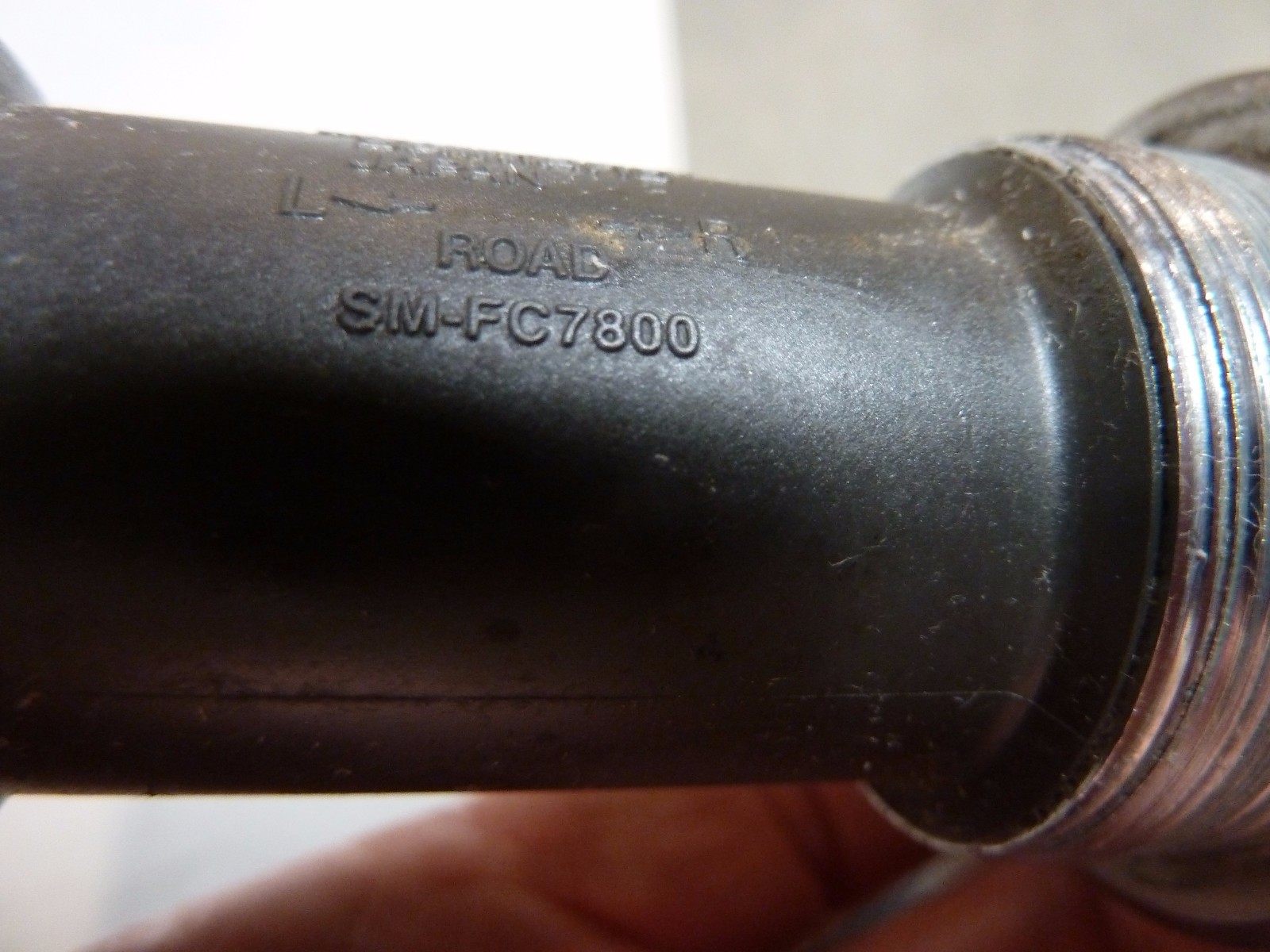 * Shimano Ultegra BR-6700 Brake Set Front Rear Road Bike Dual Pivot Caliper. Mileage unknown, but excellent used condition. $80 shipped.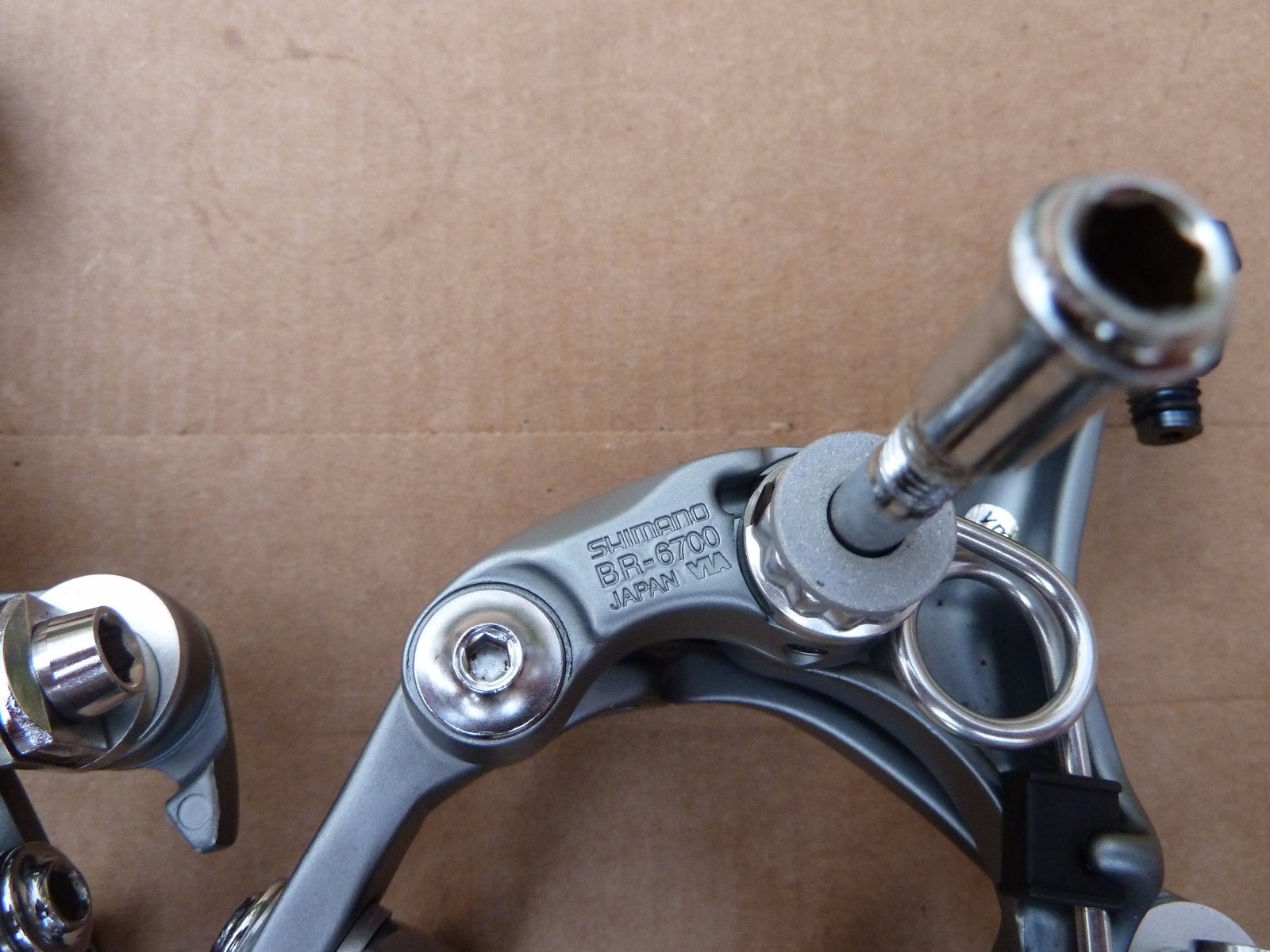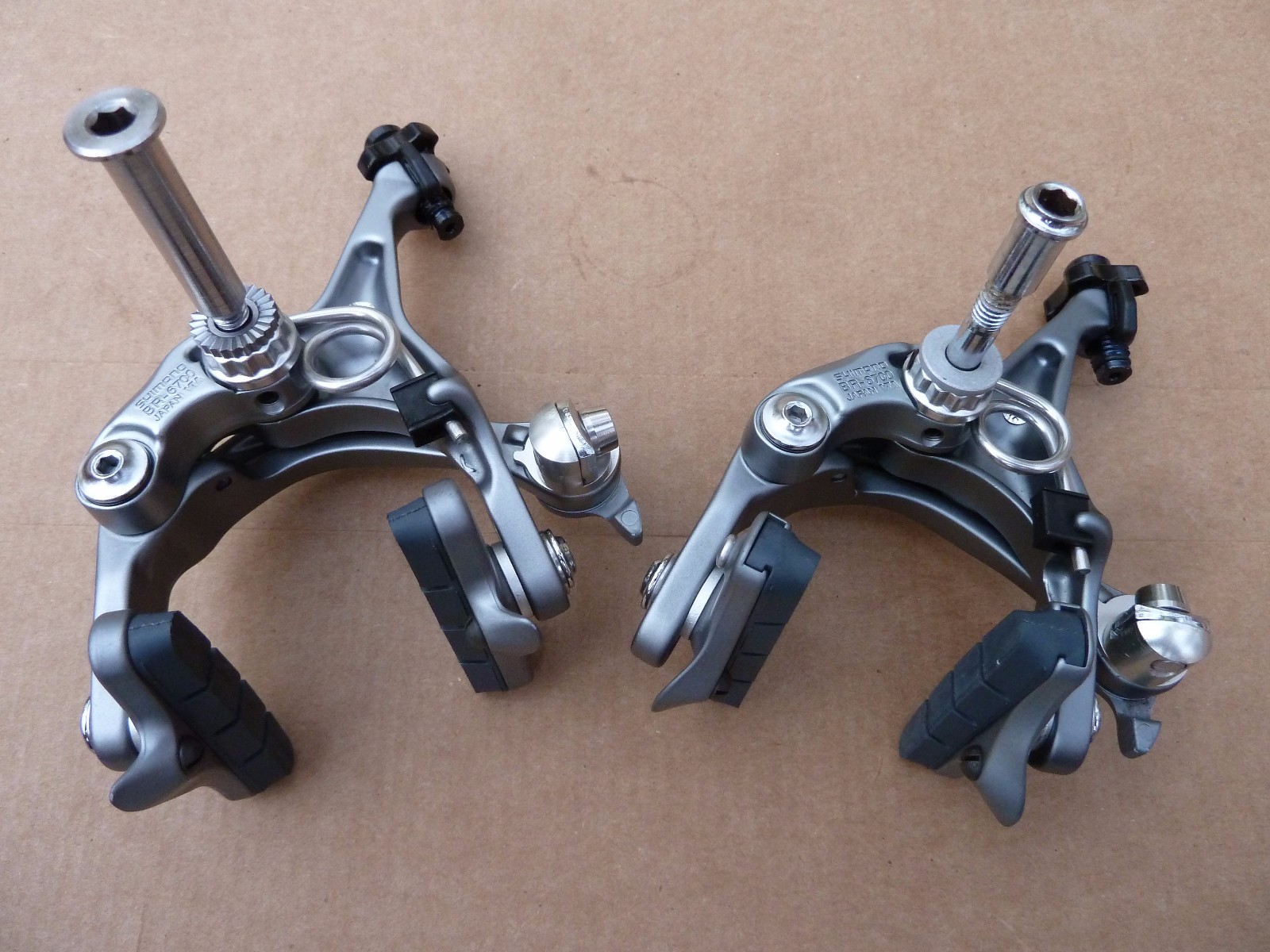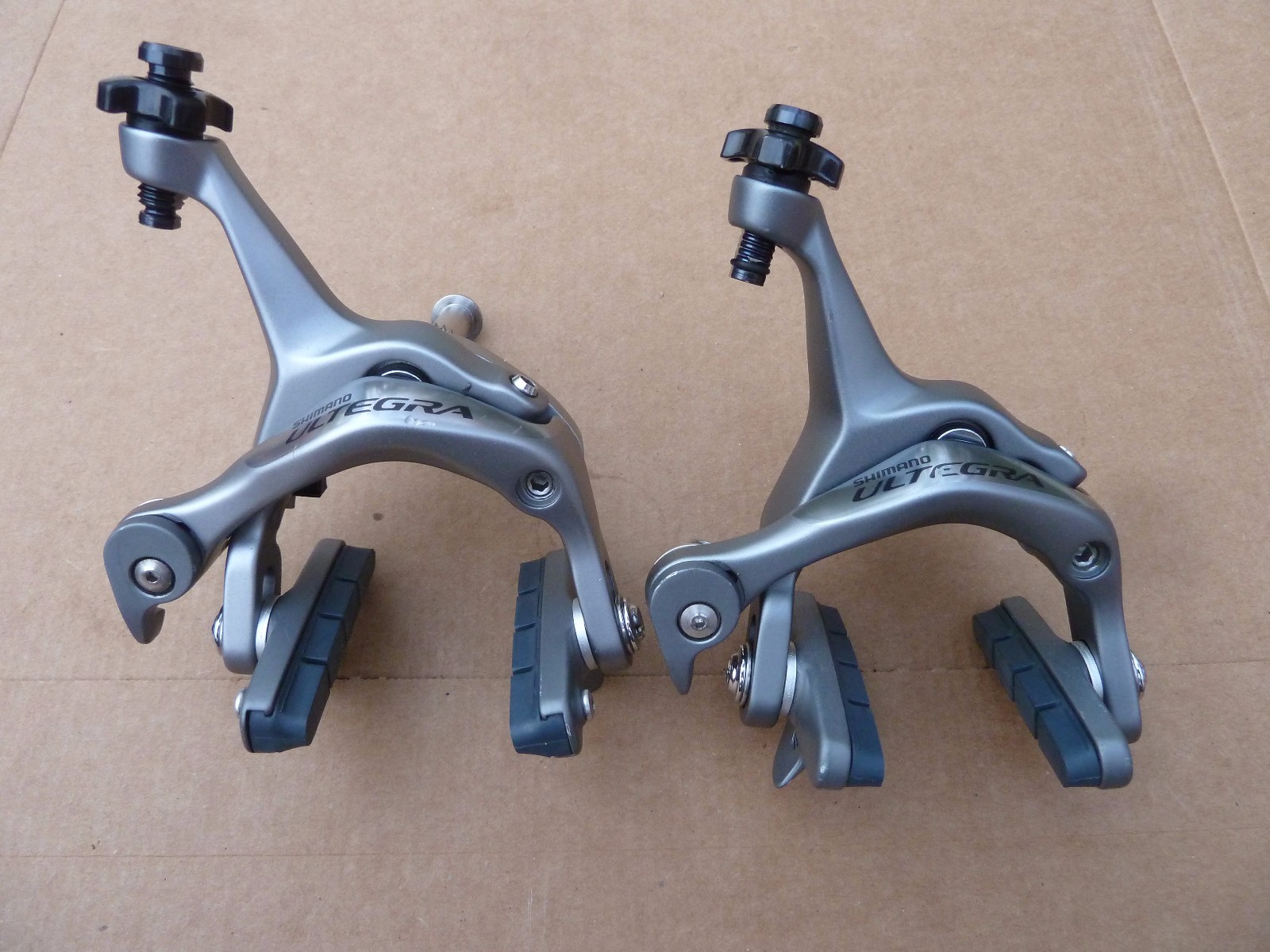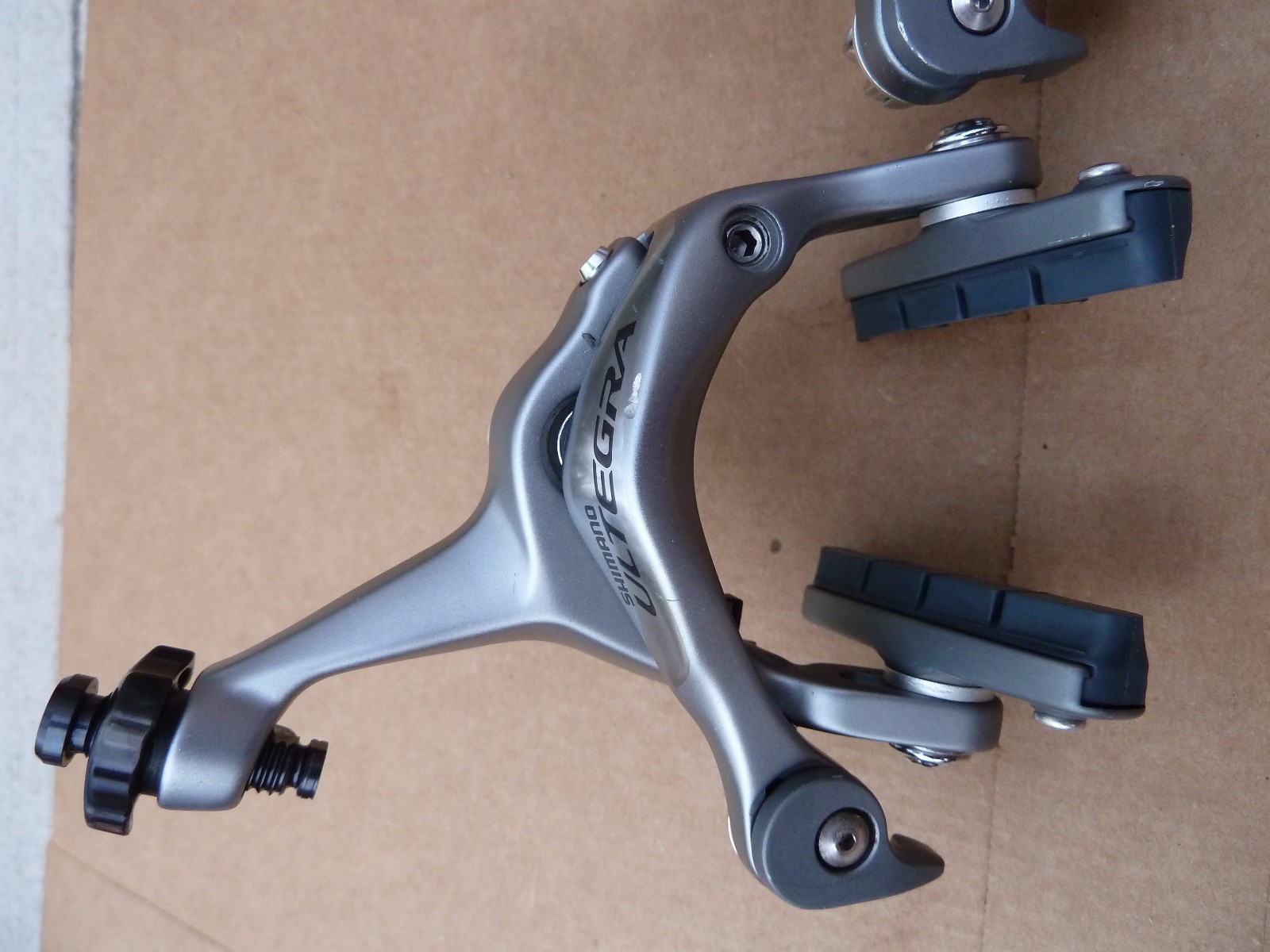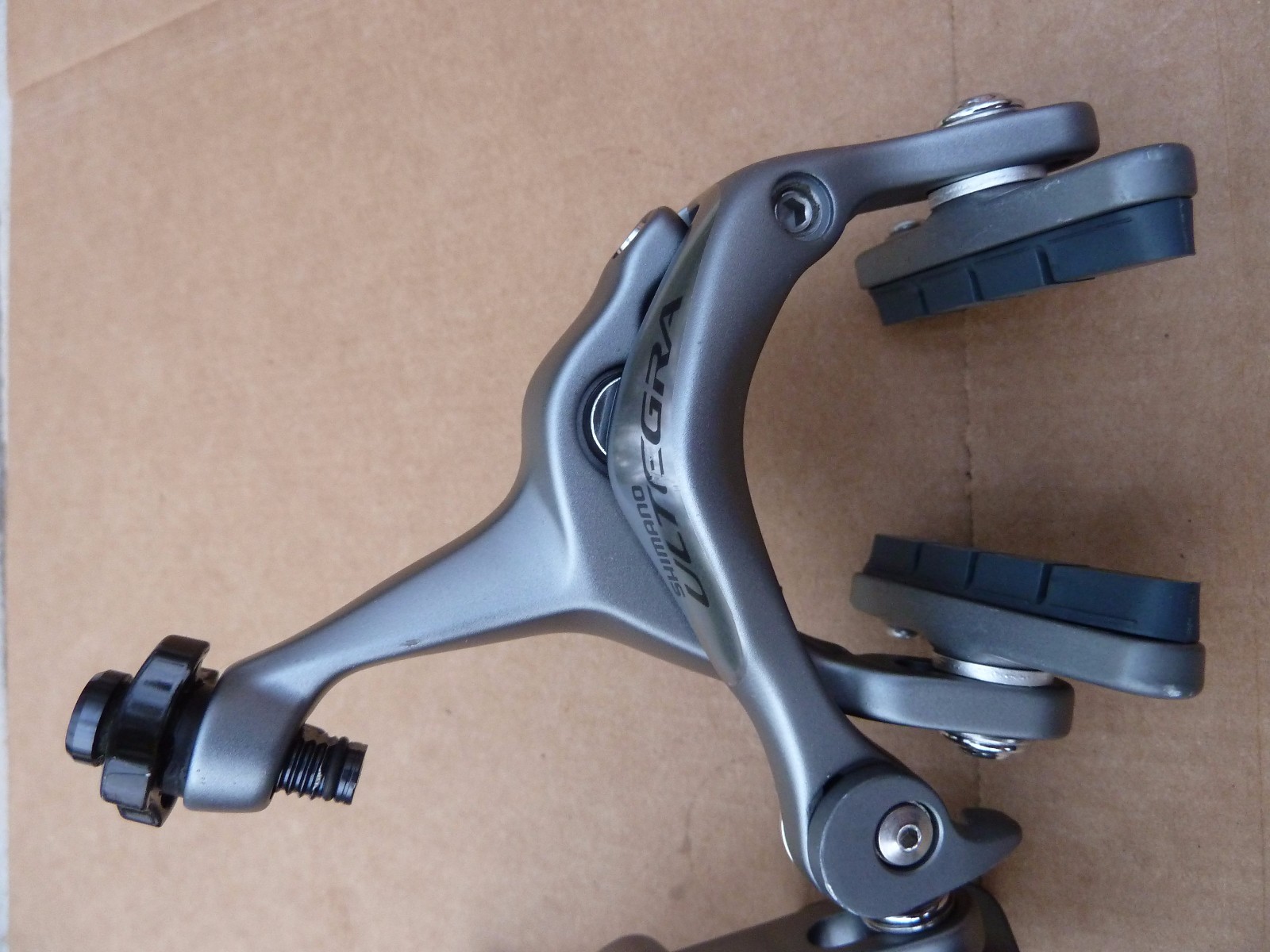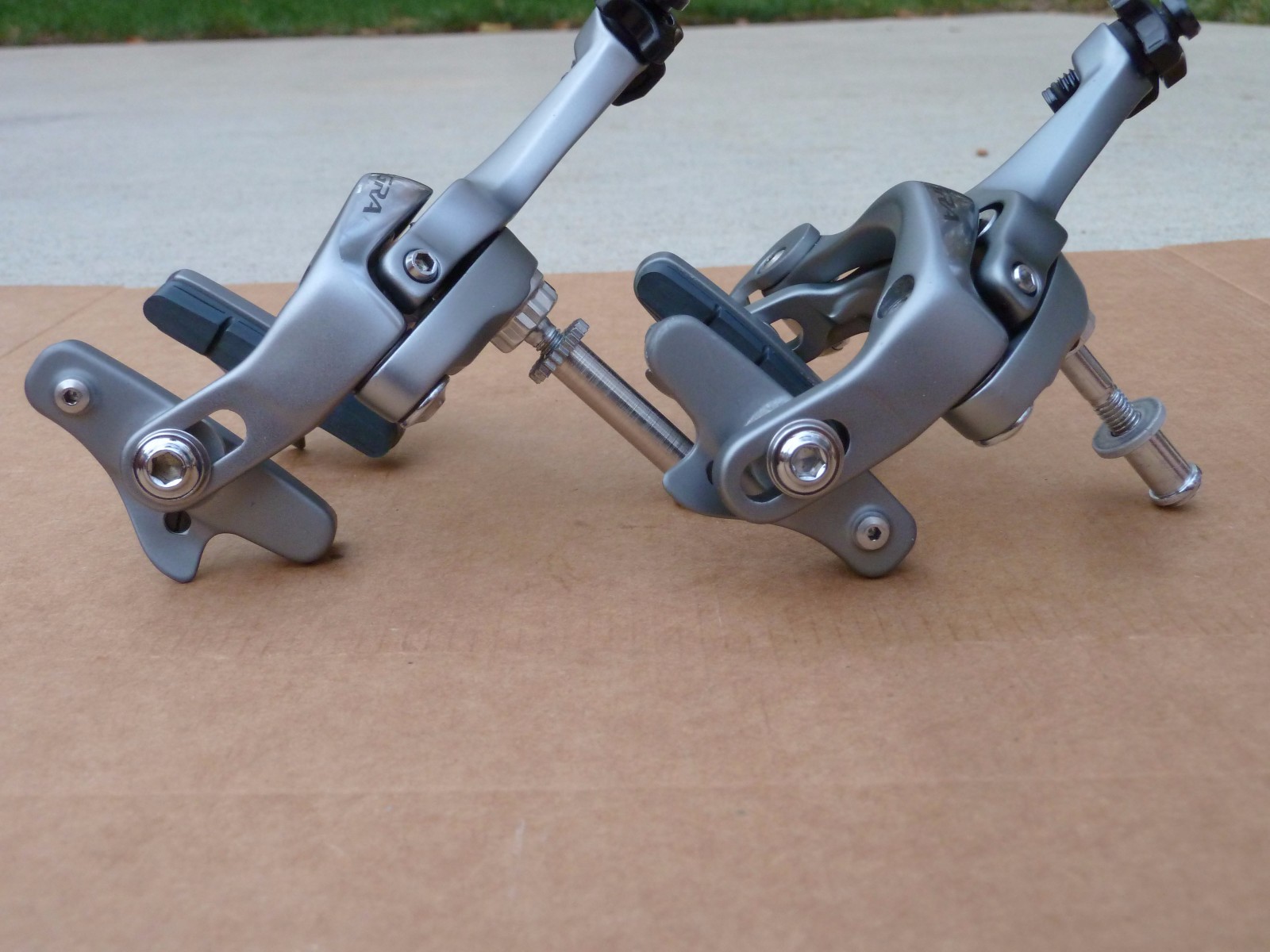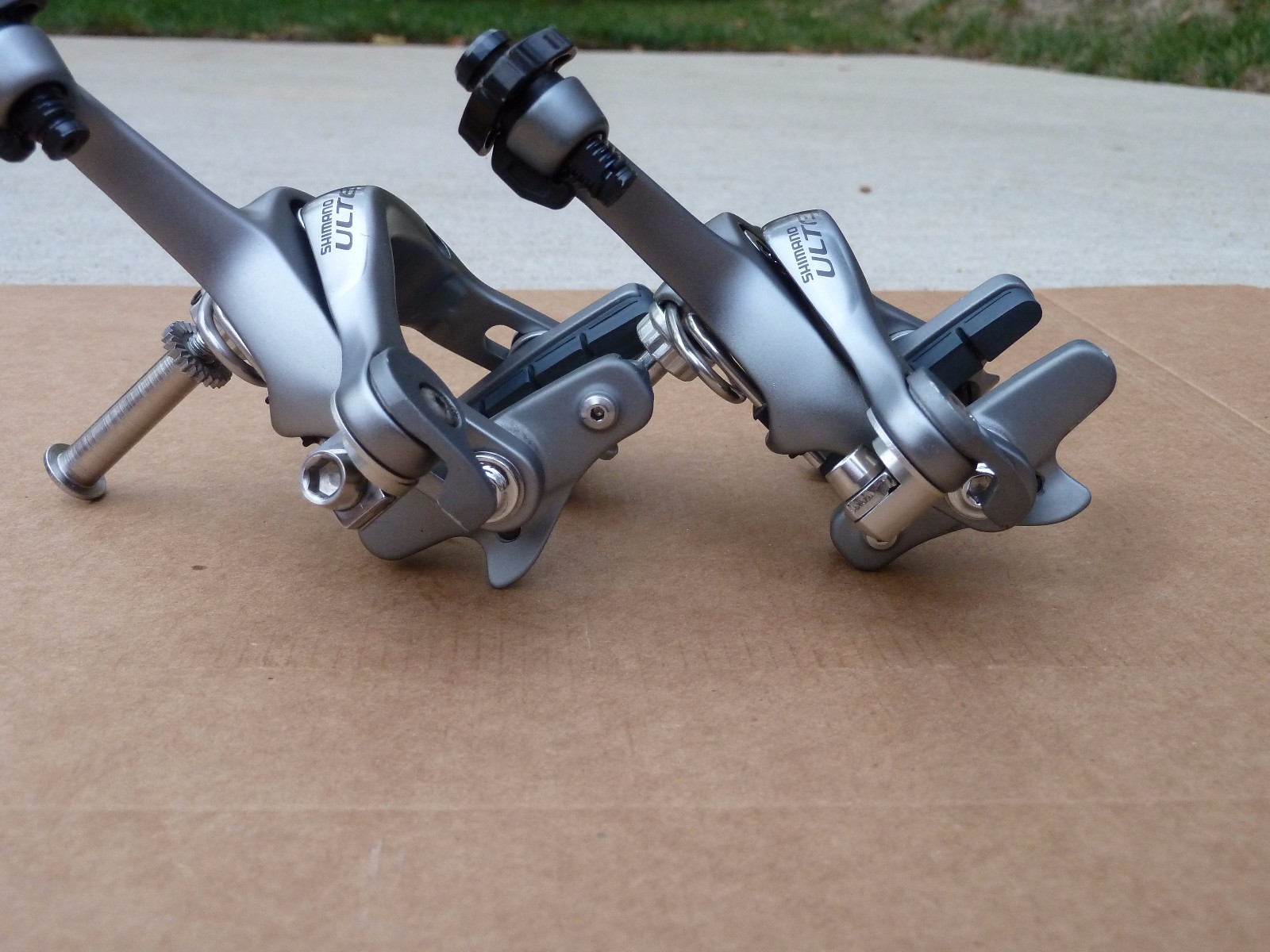 * Shimano Ultegra RD-6800 Rear Derailleur, 11 speed. A few scratches but excellent working condition. Mileage unknown. $50 shipped.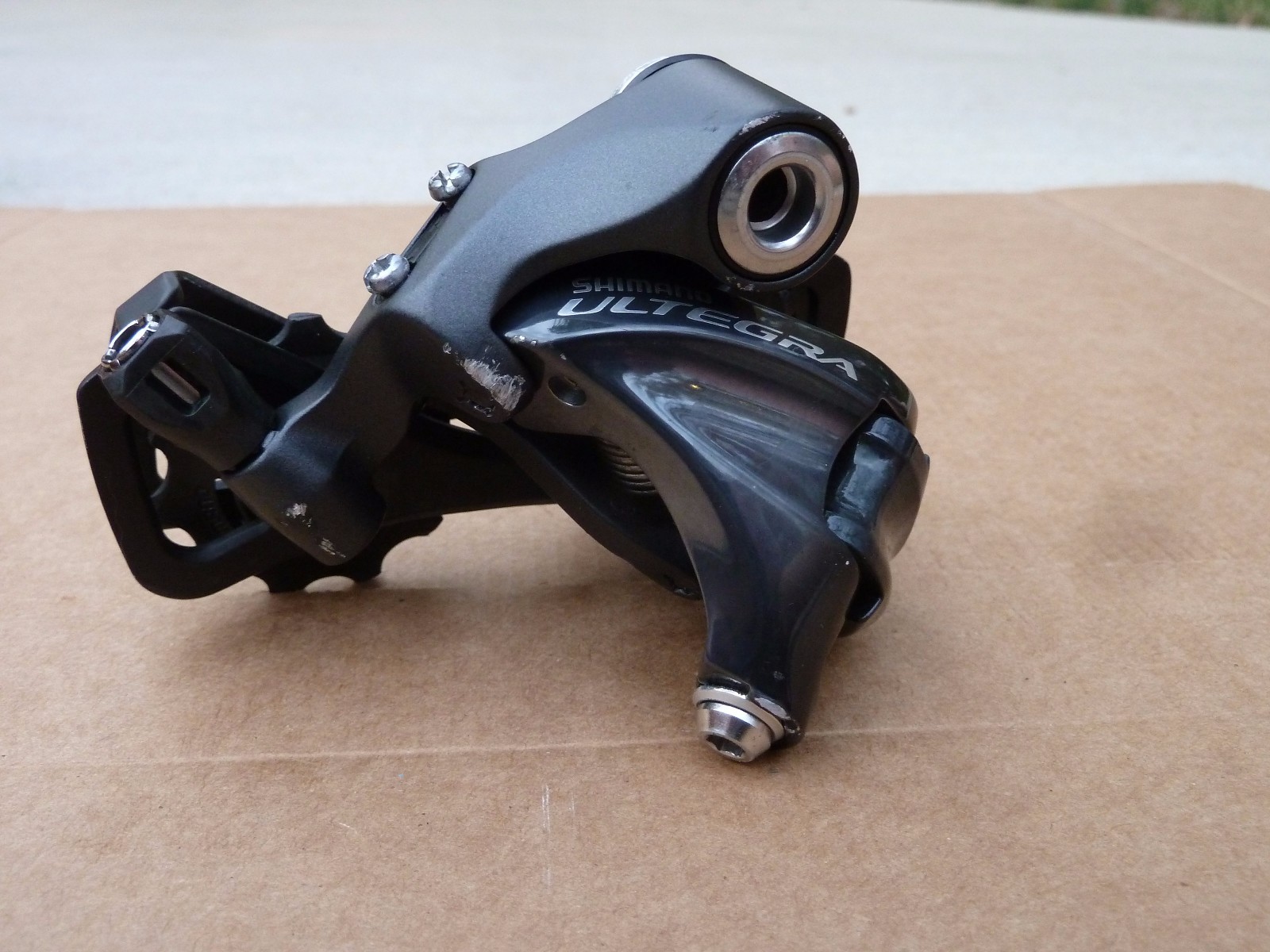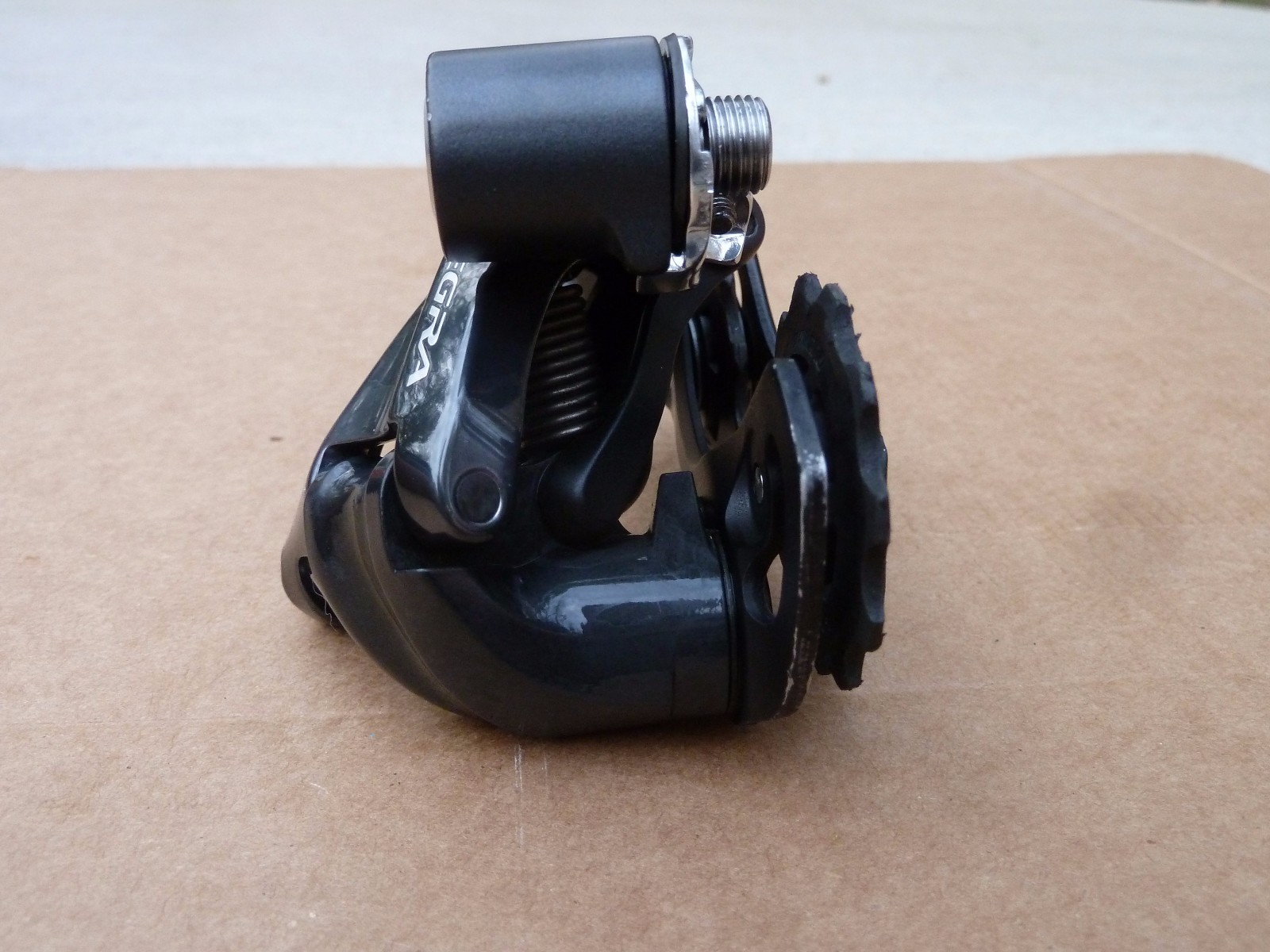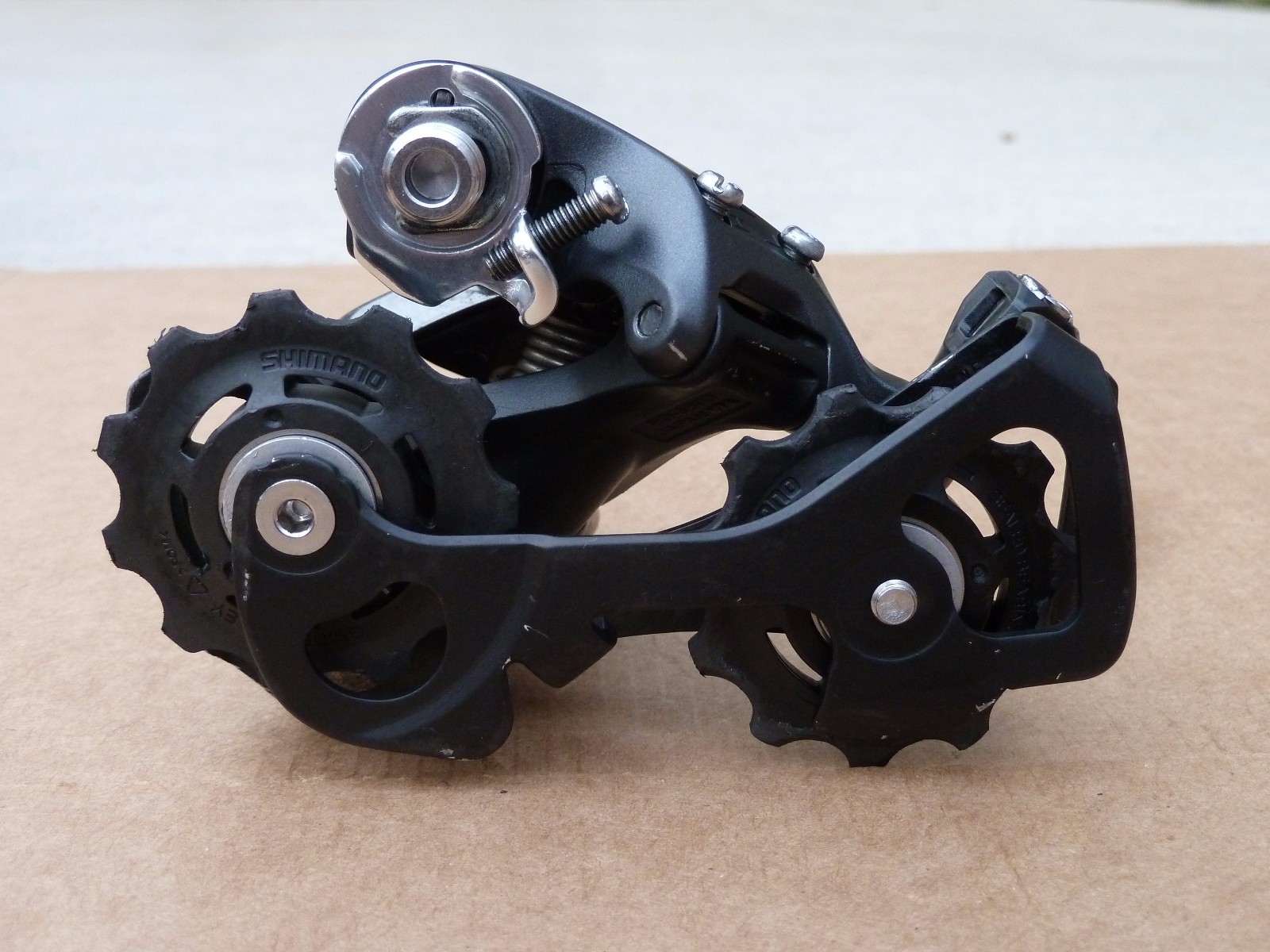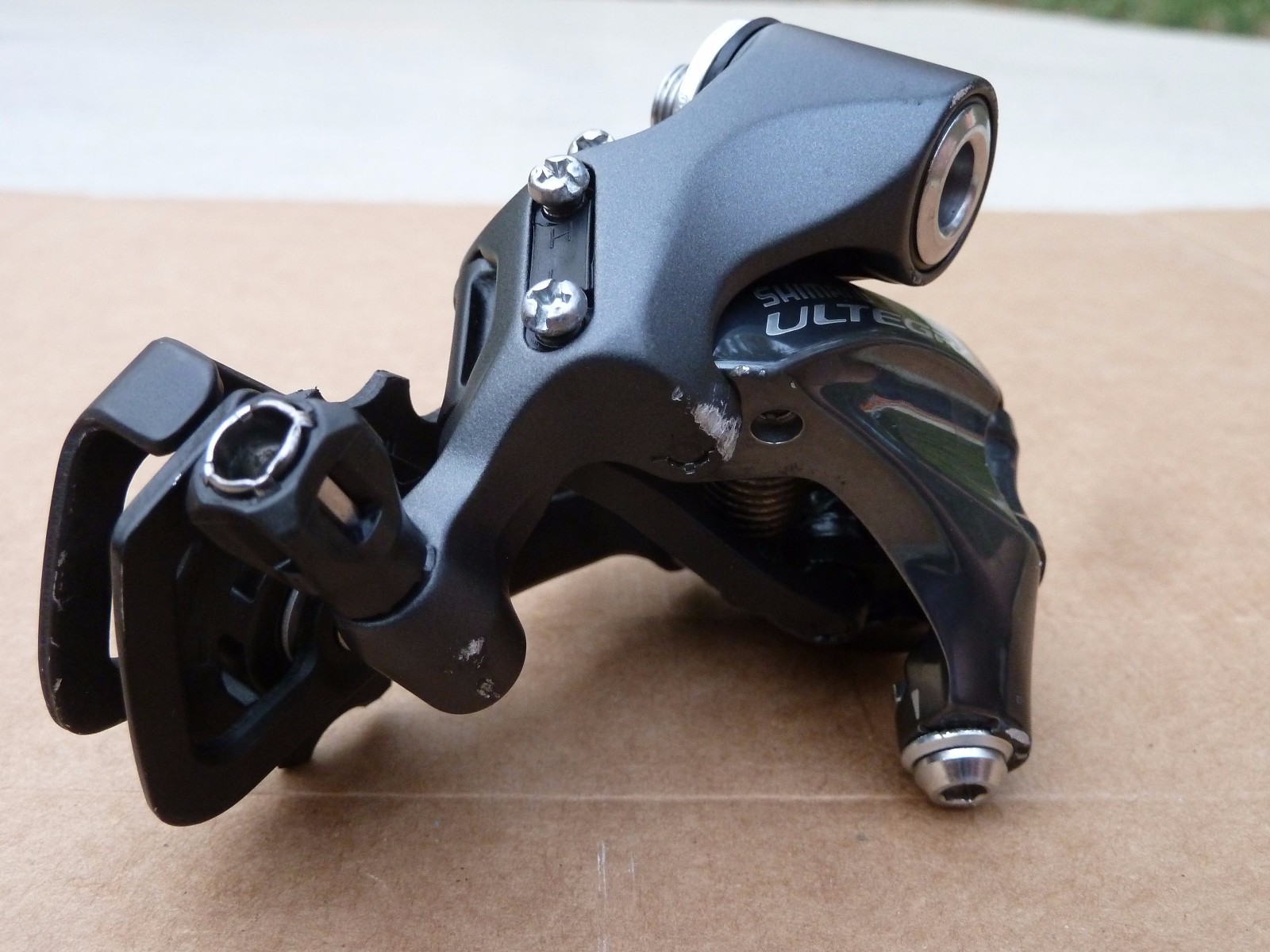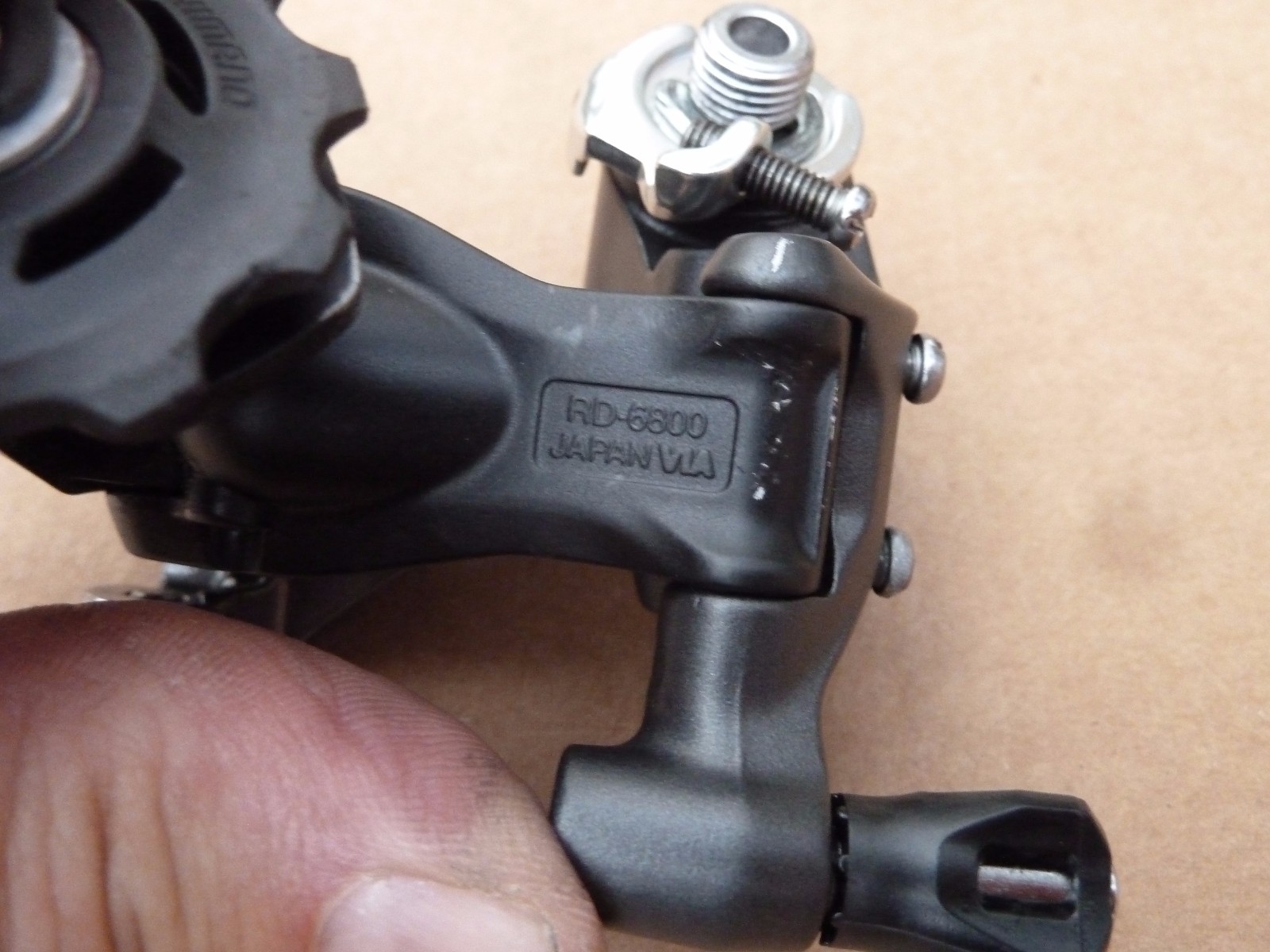 * Dura Ace FD-7900 Braze-on Front Derailleur 10 speed. Great condition, mileage unknown. $70 shipped.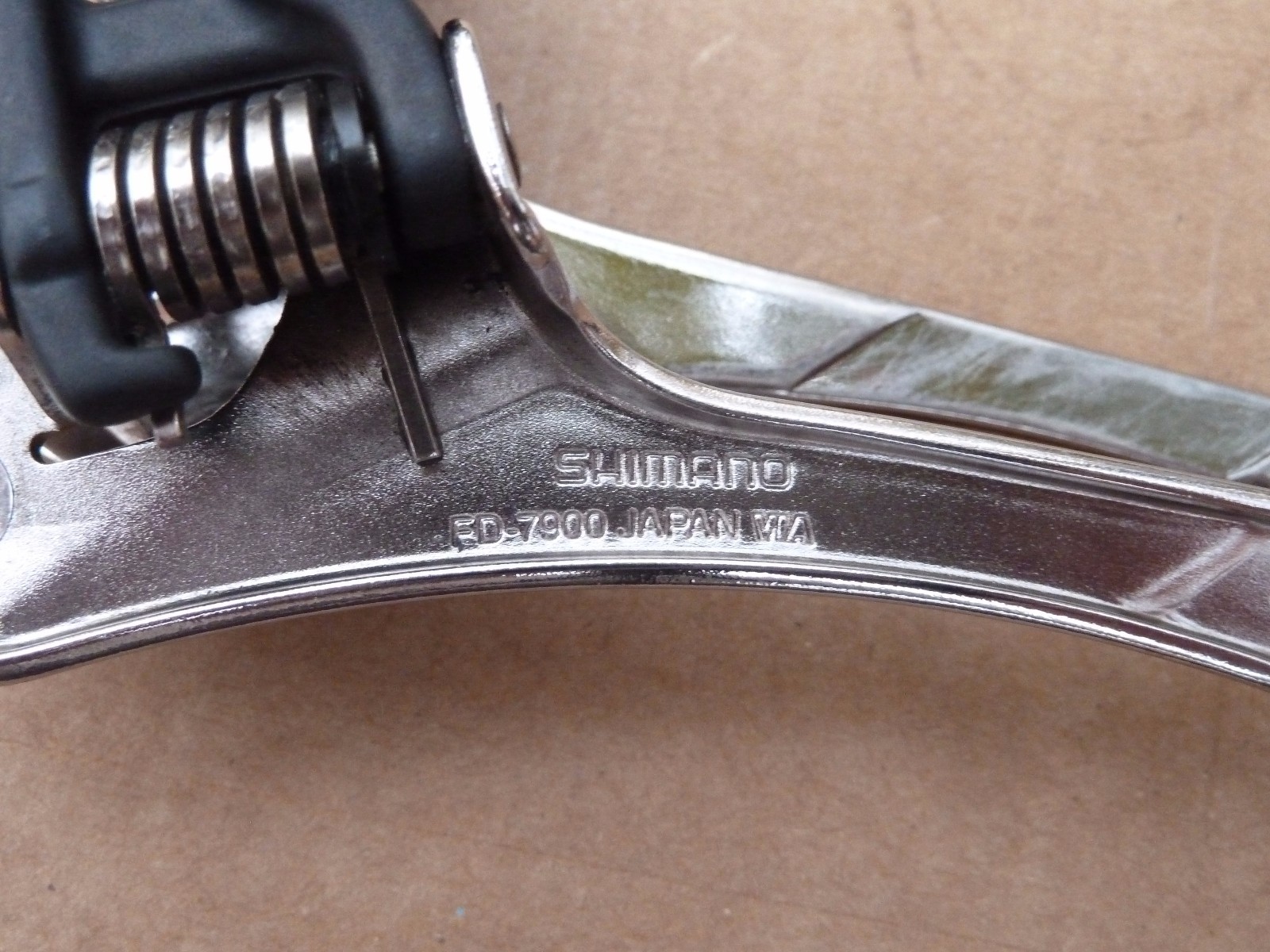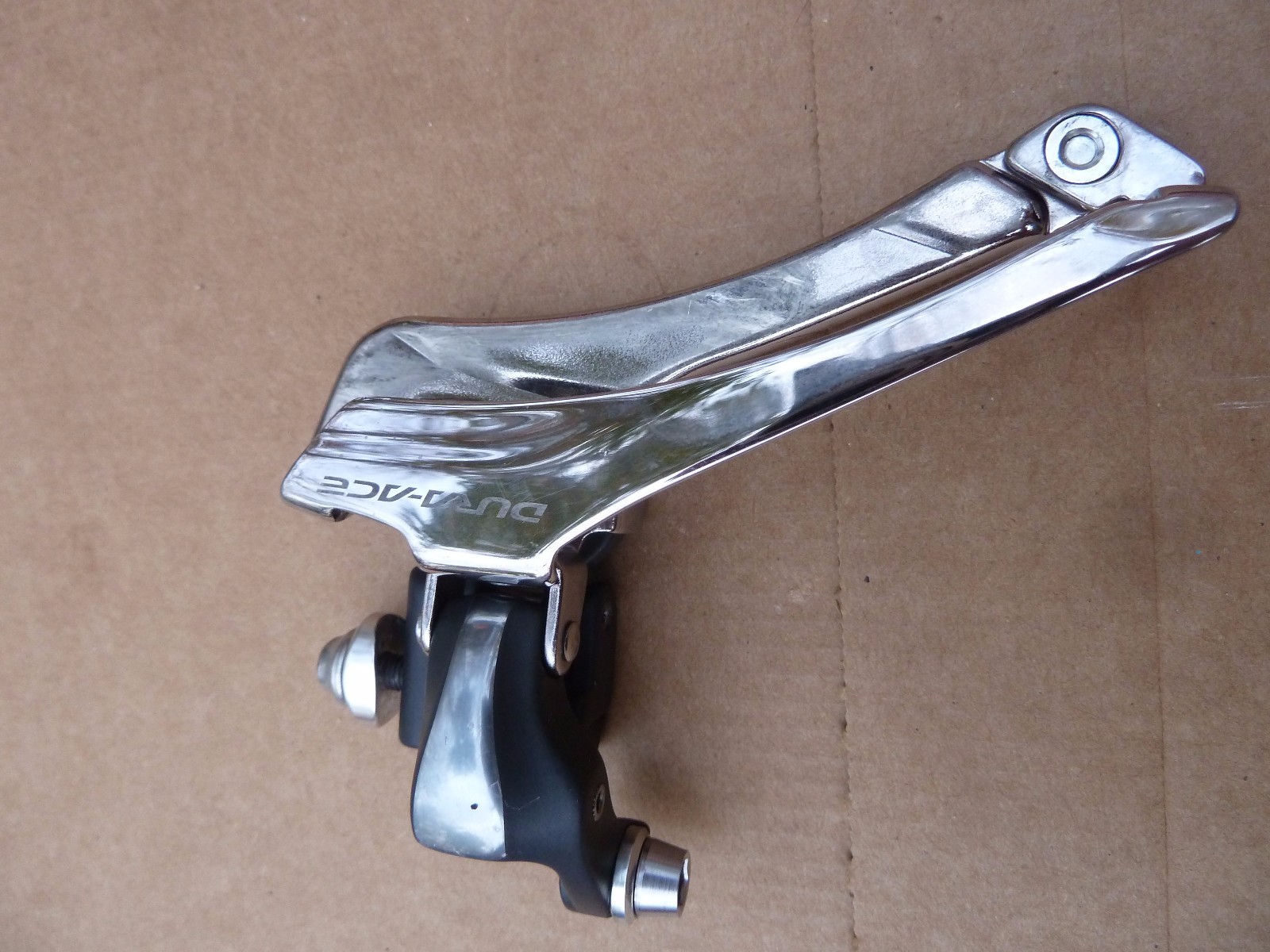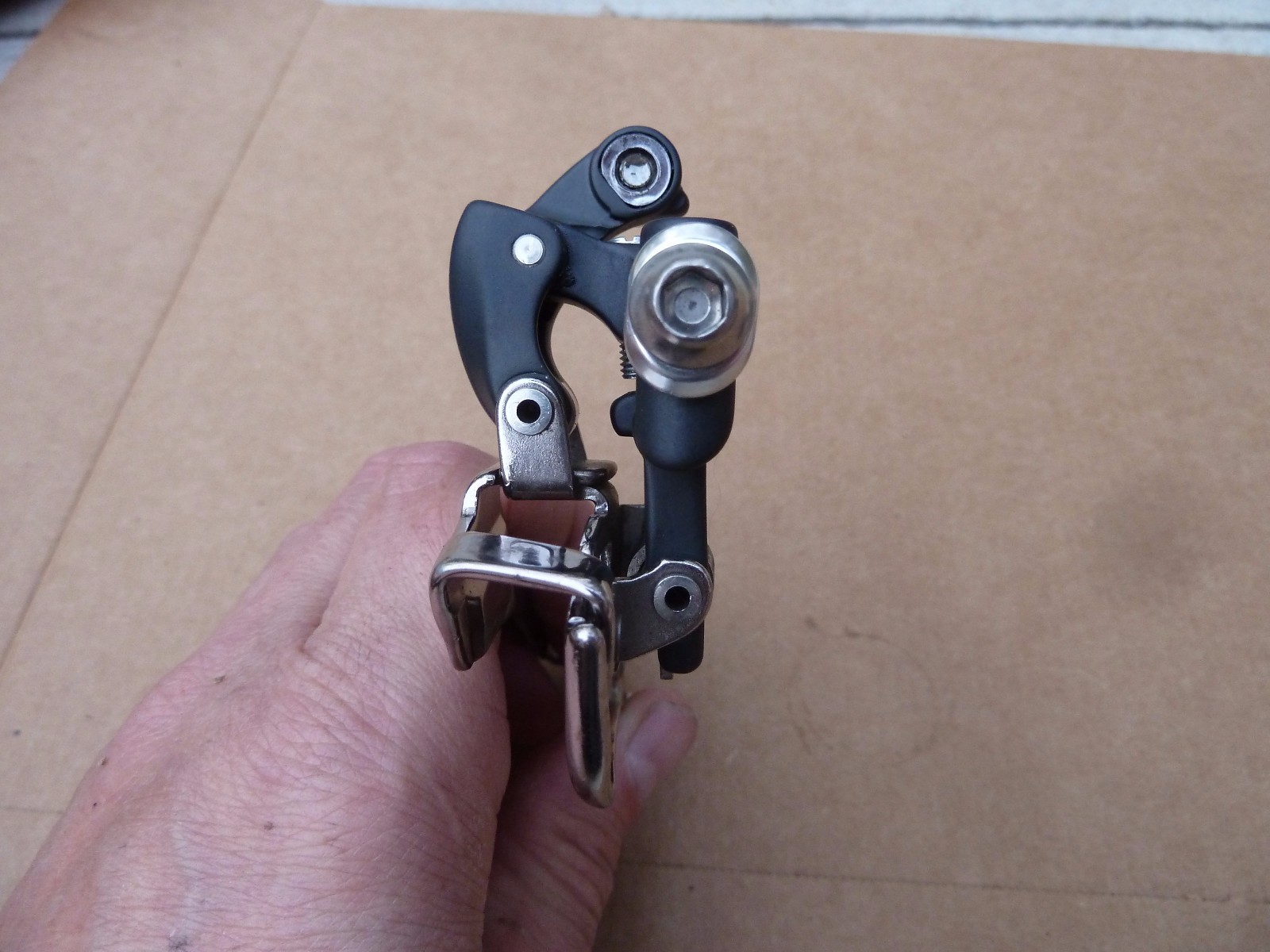 Used Bontrager RXL 42cm carbon base bar, Race Lite Aluminum extensions, and Bontrager aero brake levers. They have a few miles on them, and the requisite scratches, but overall, good working and structural condition. Mileage unknown. *** PLEASE NOTE THAT THE PICTURED 3T STEM IS NOT INCLUDED IN THIS SALE *** $175 SHIPPED.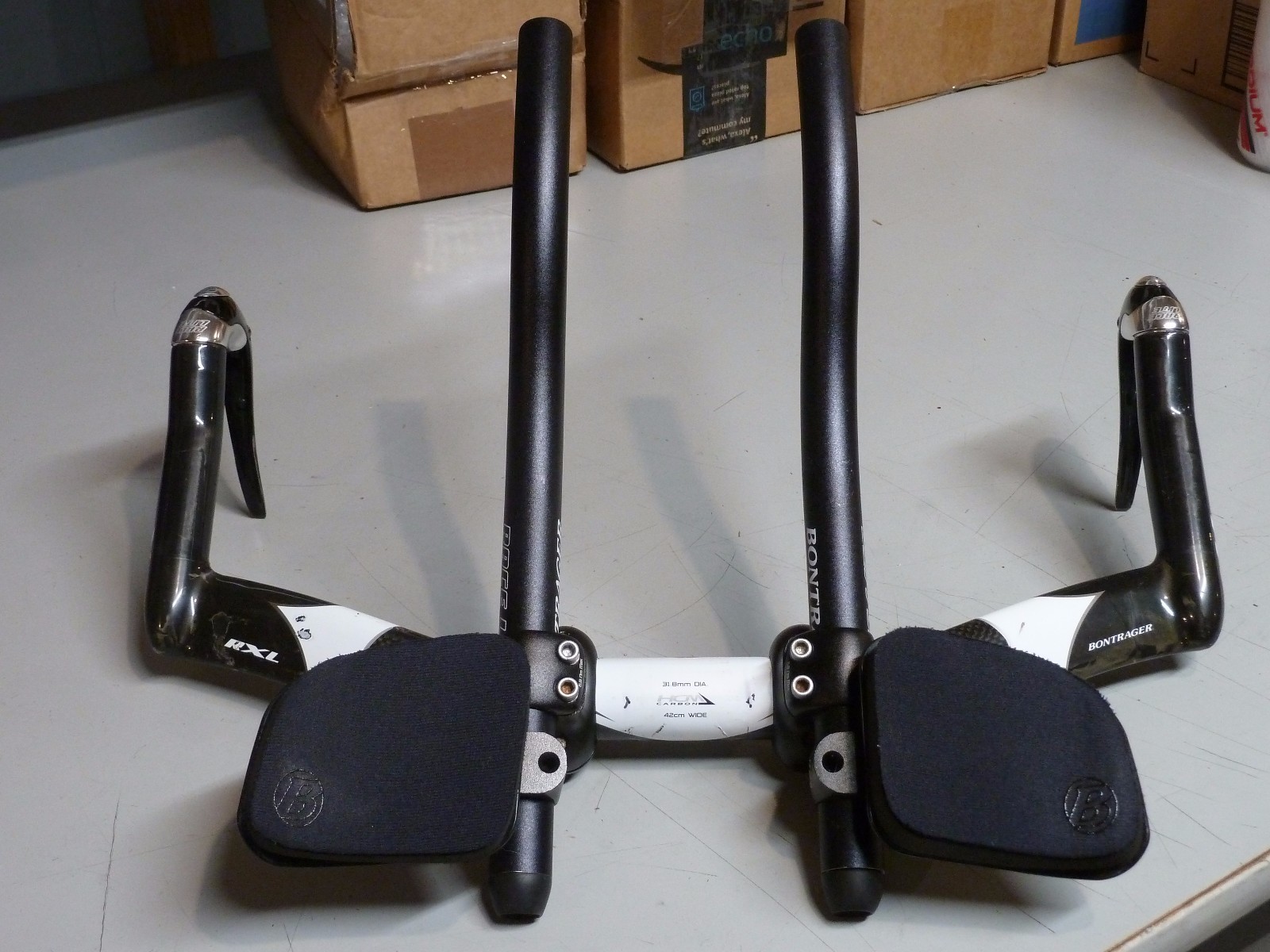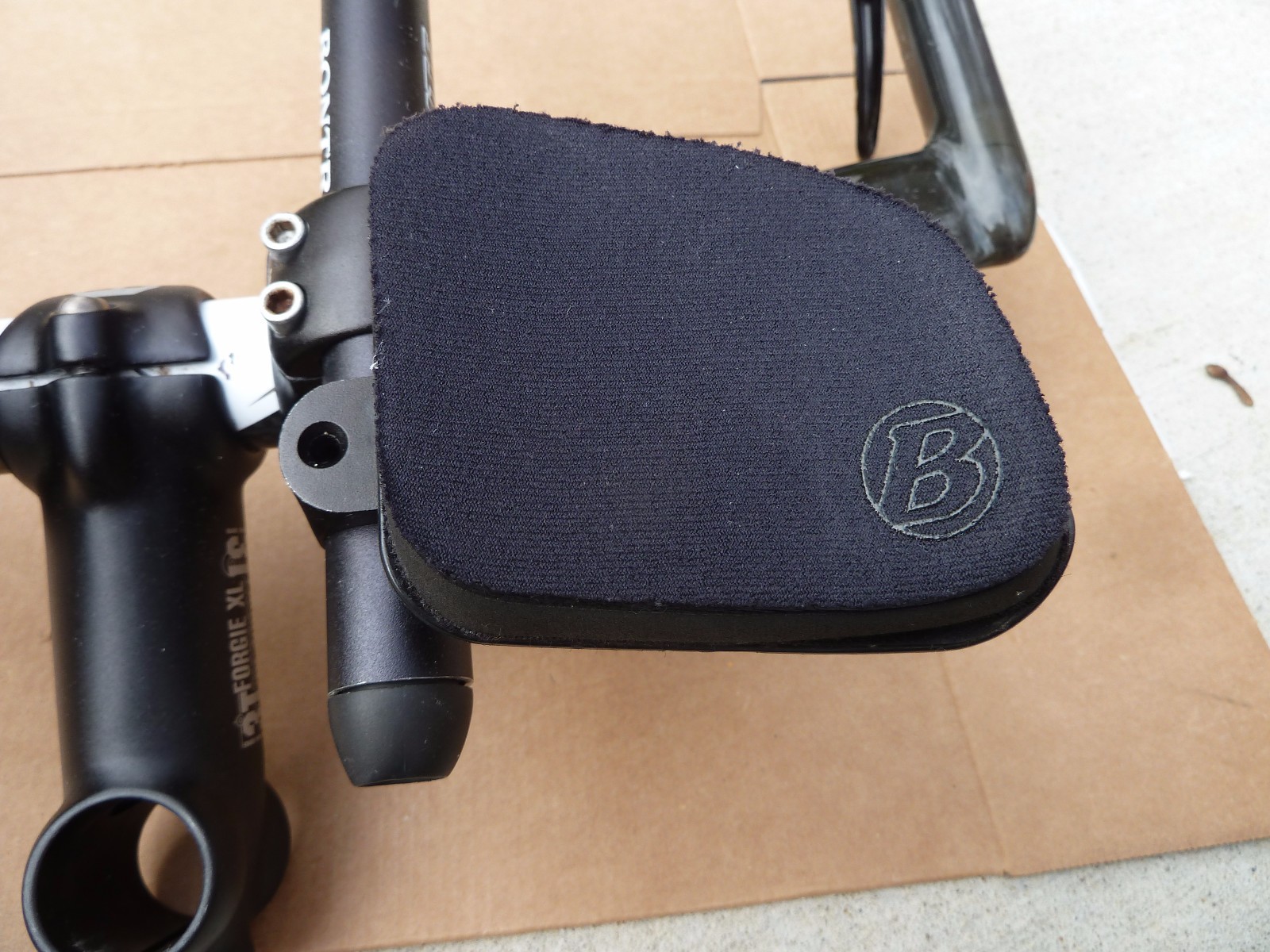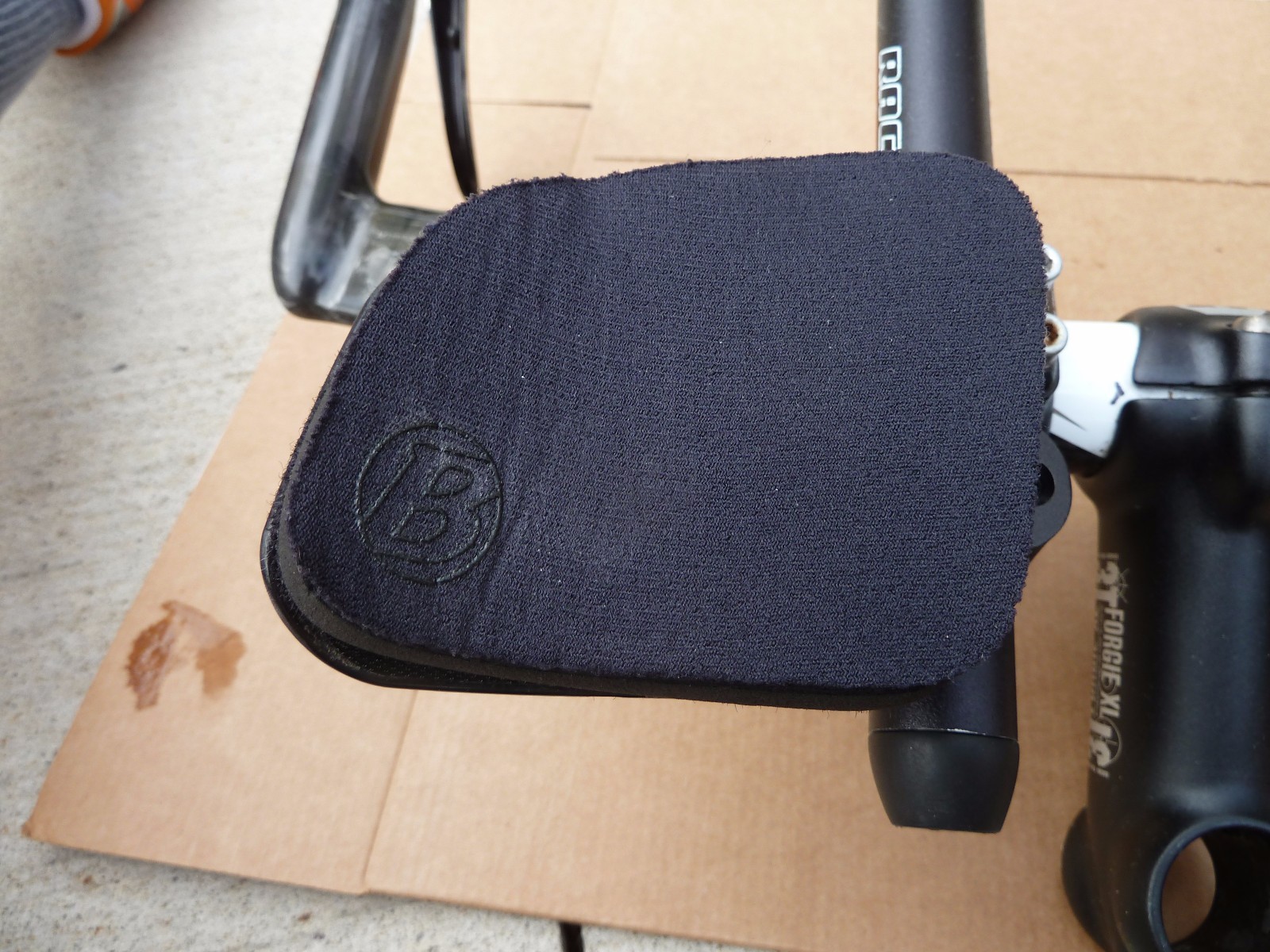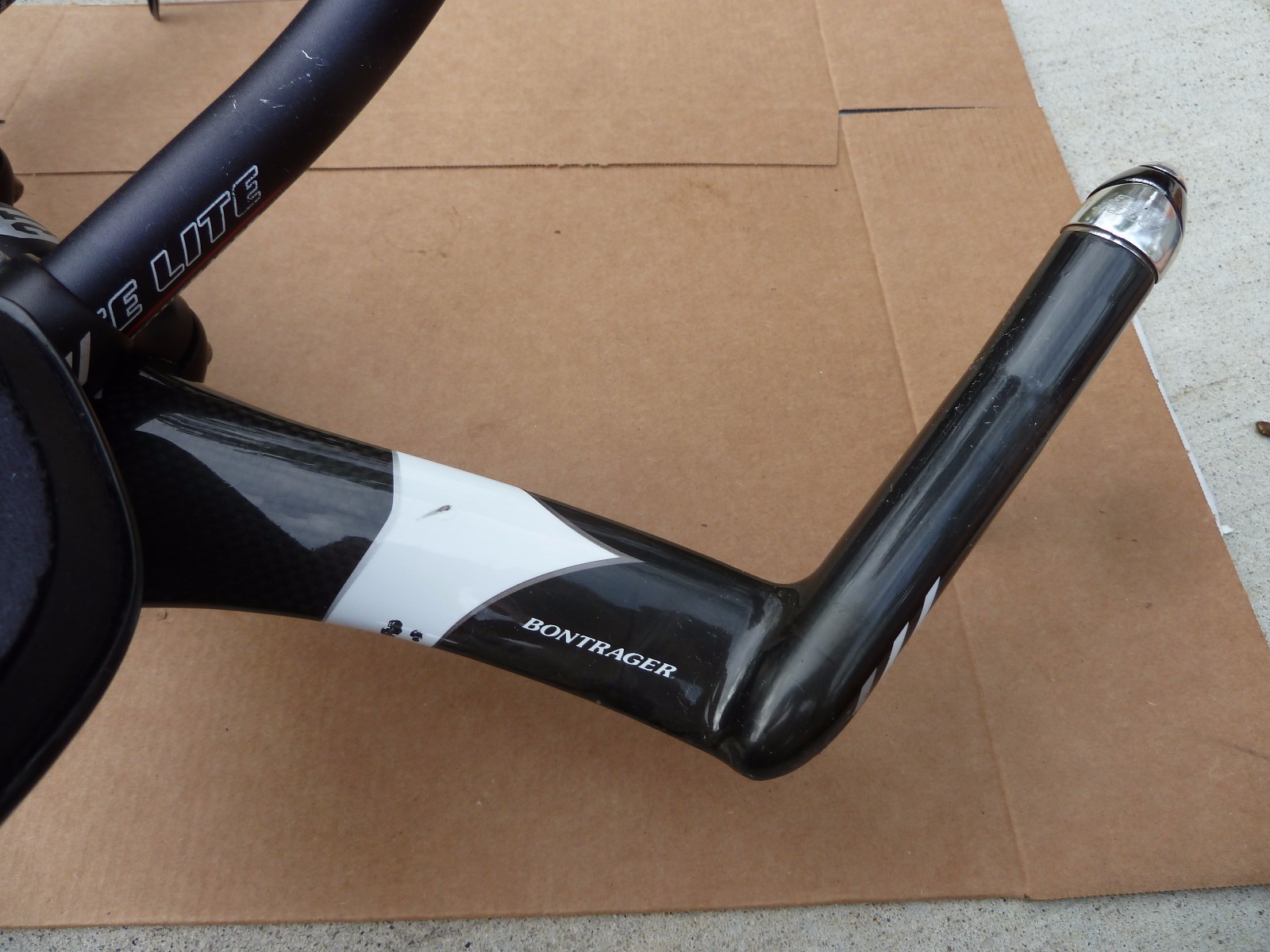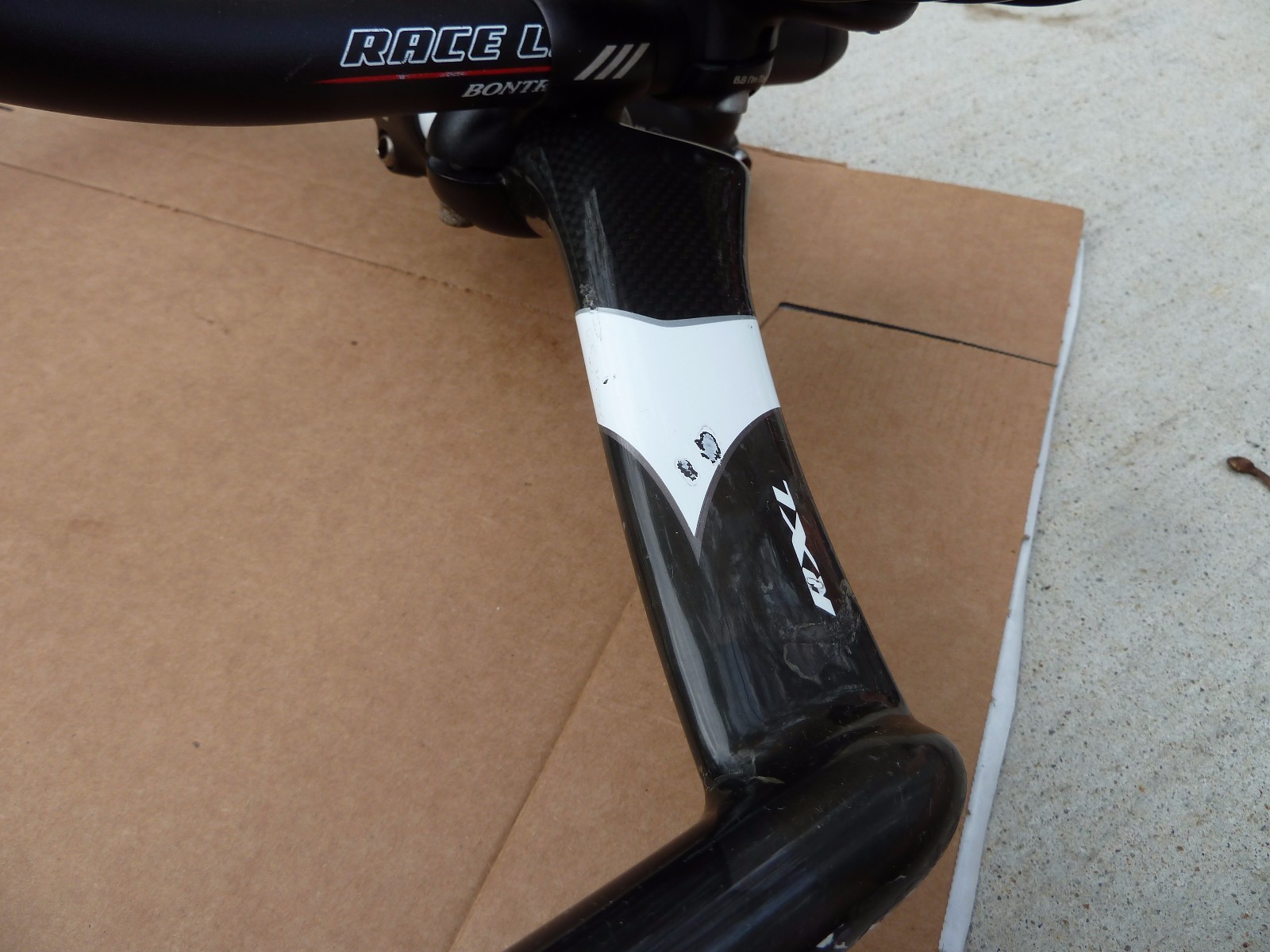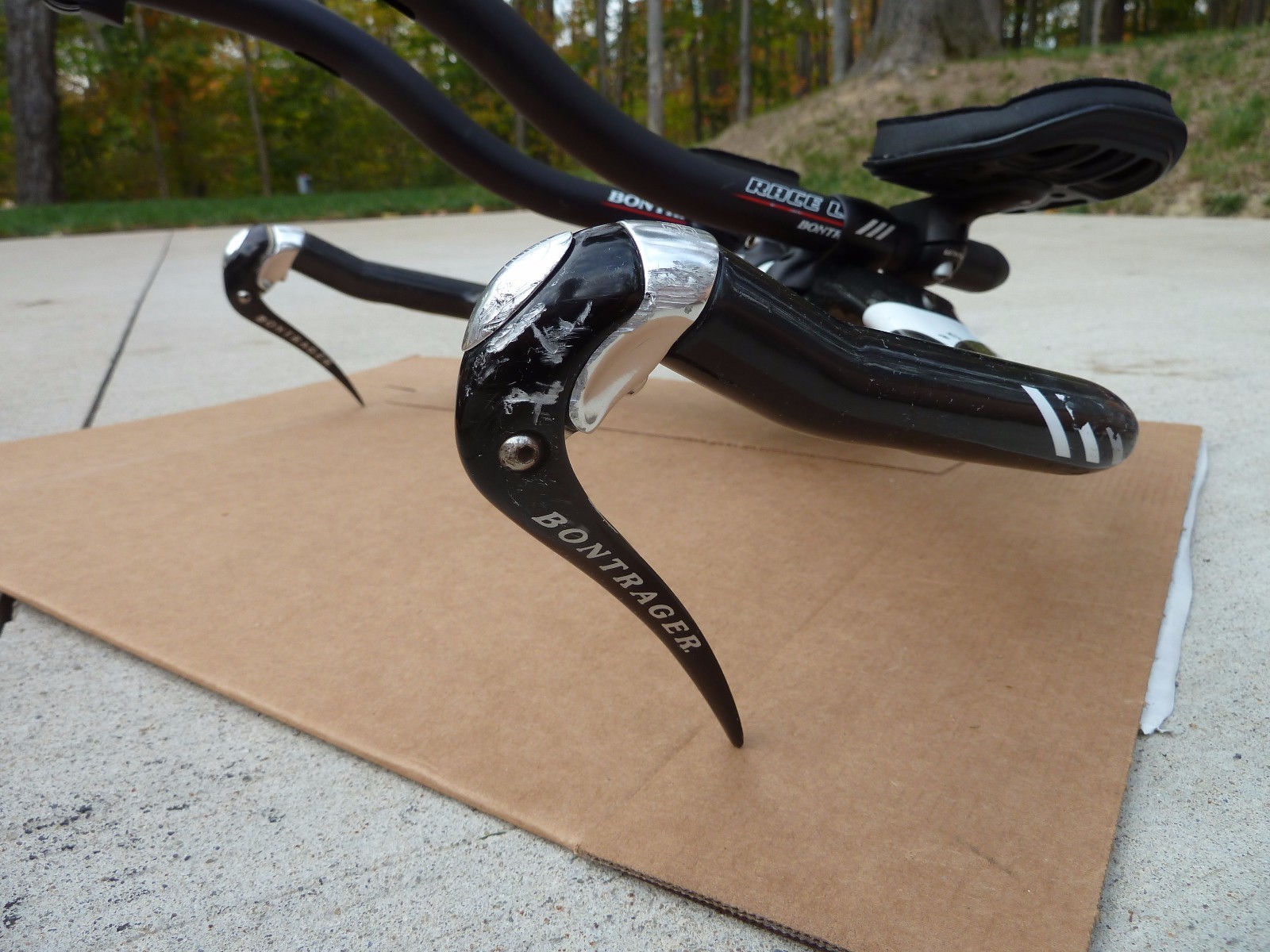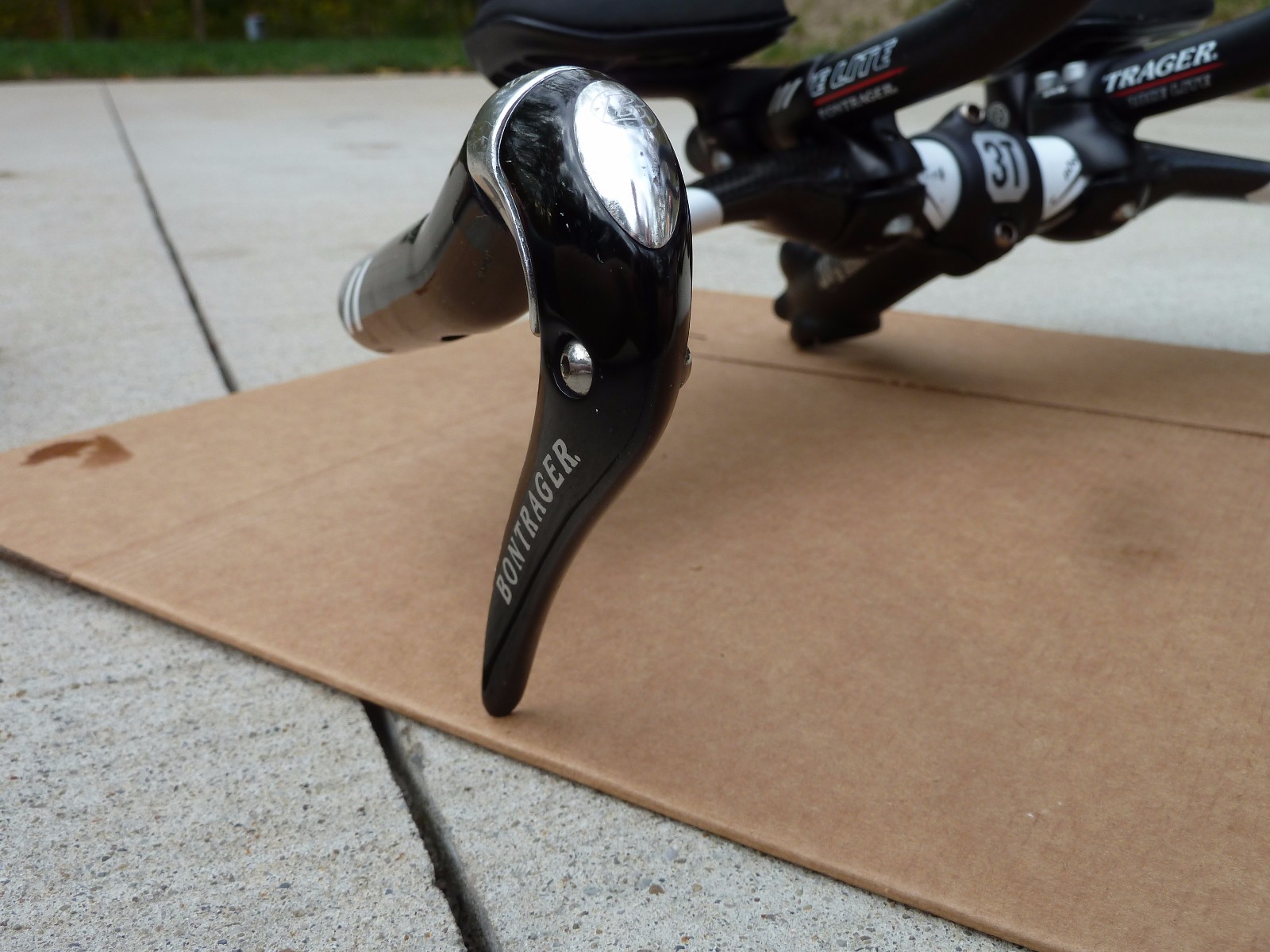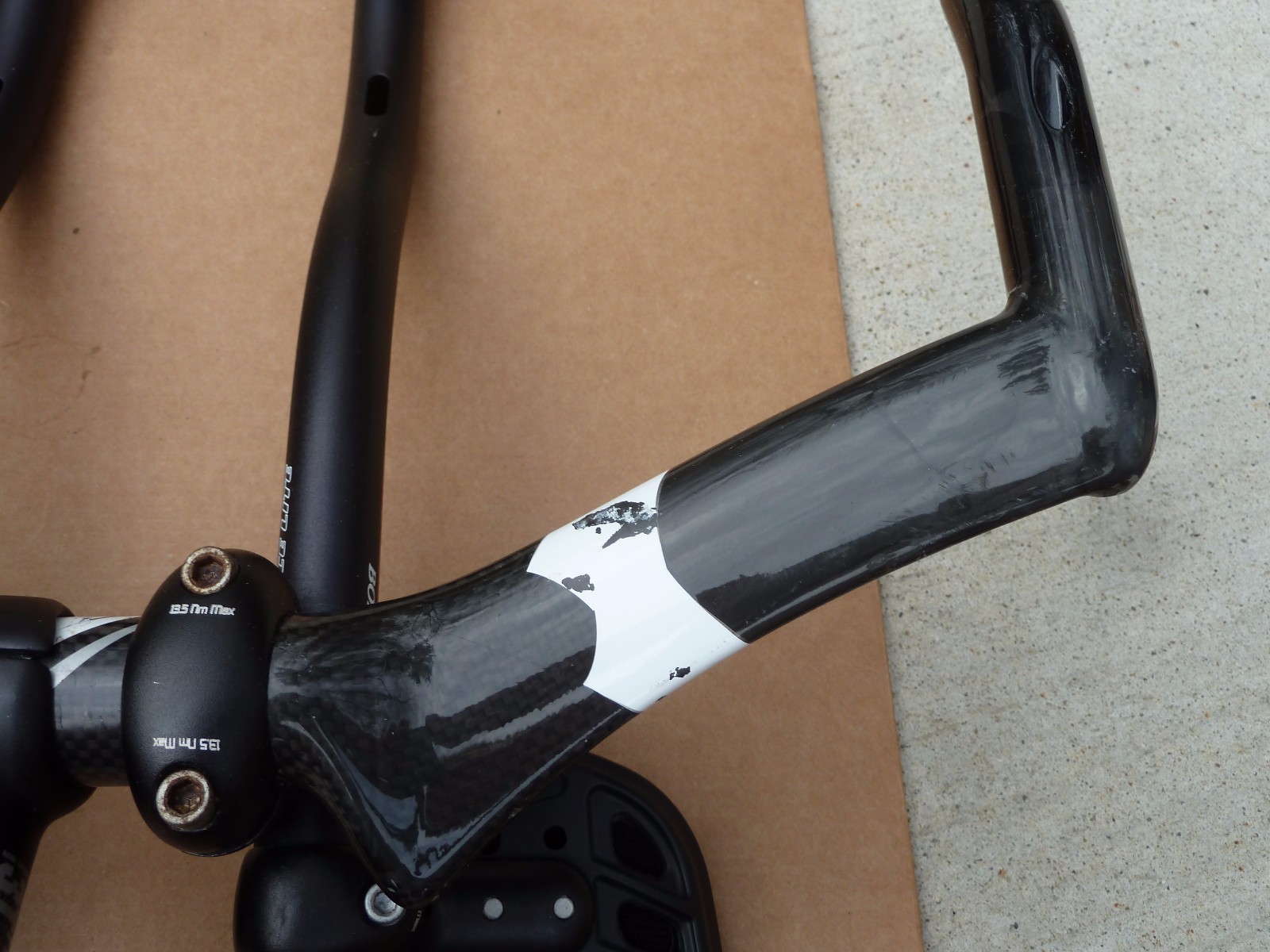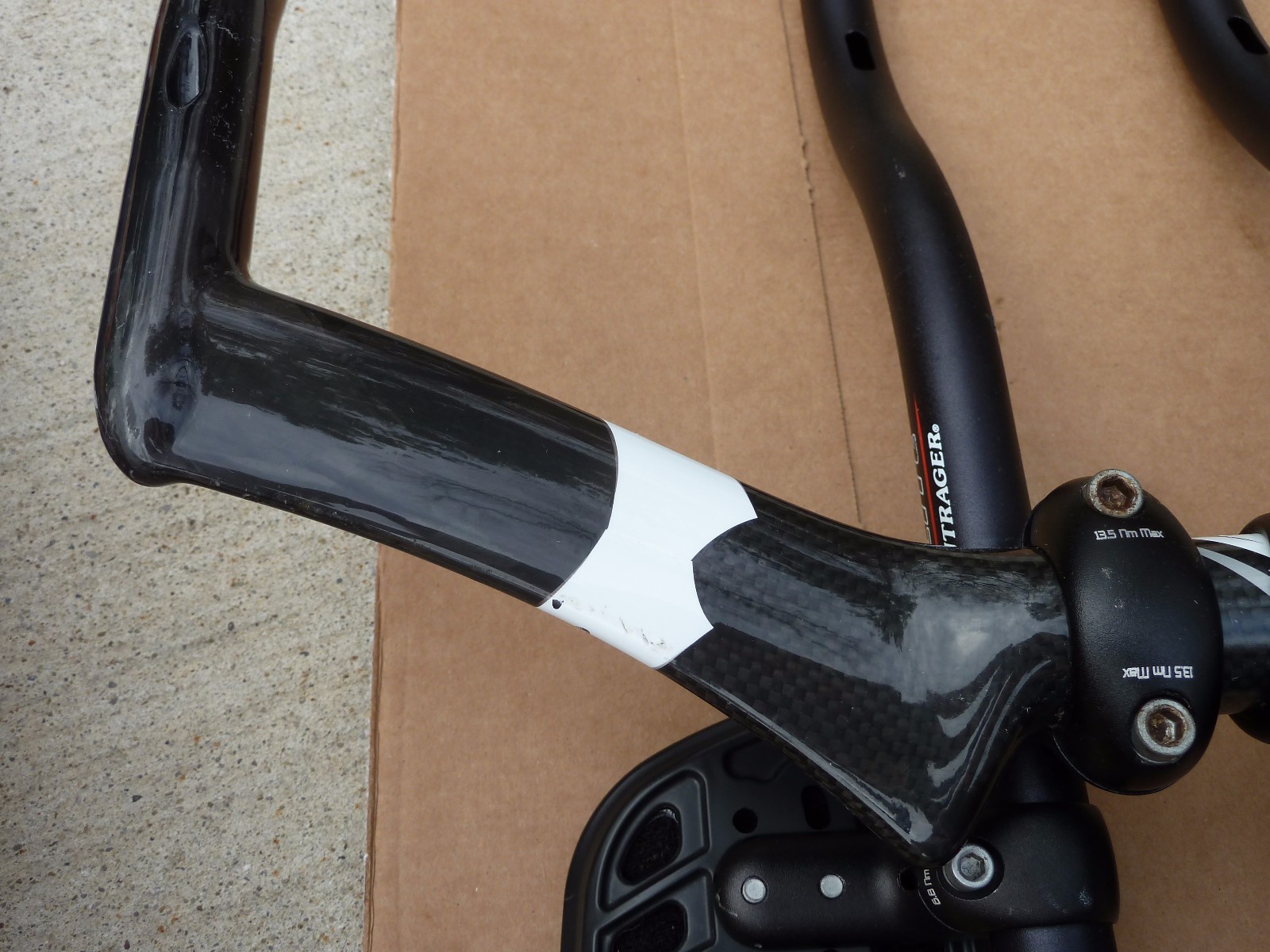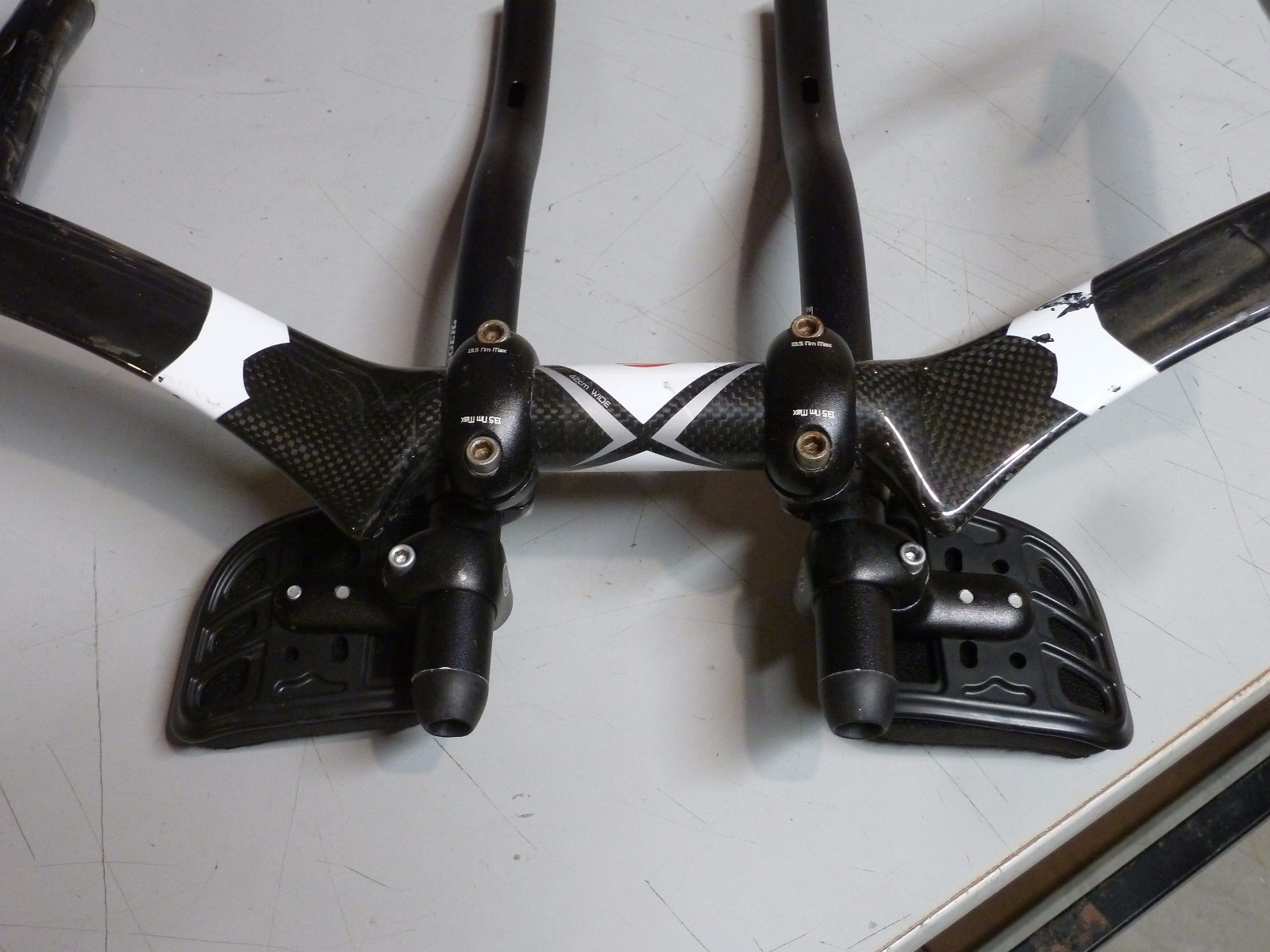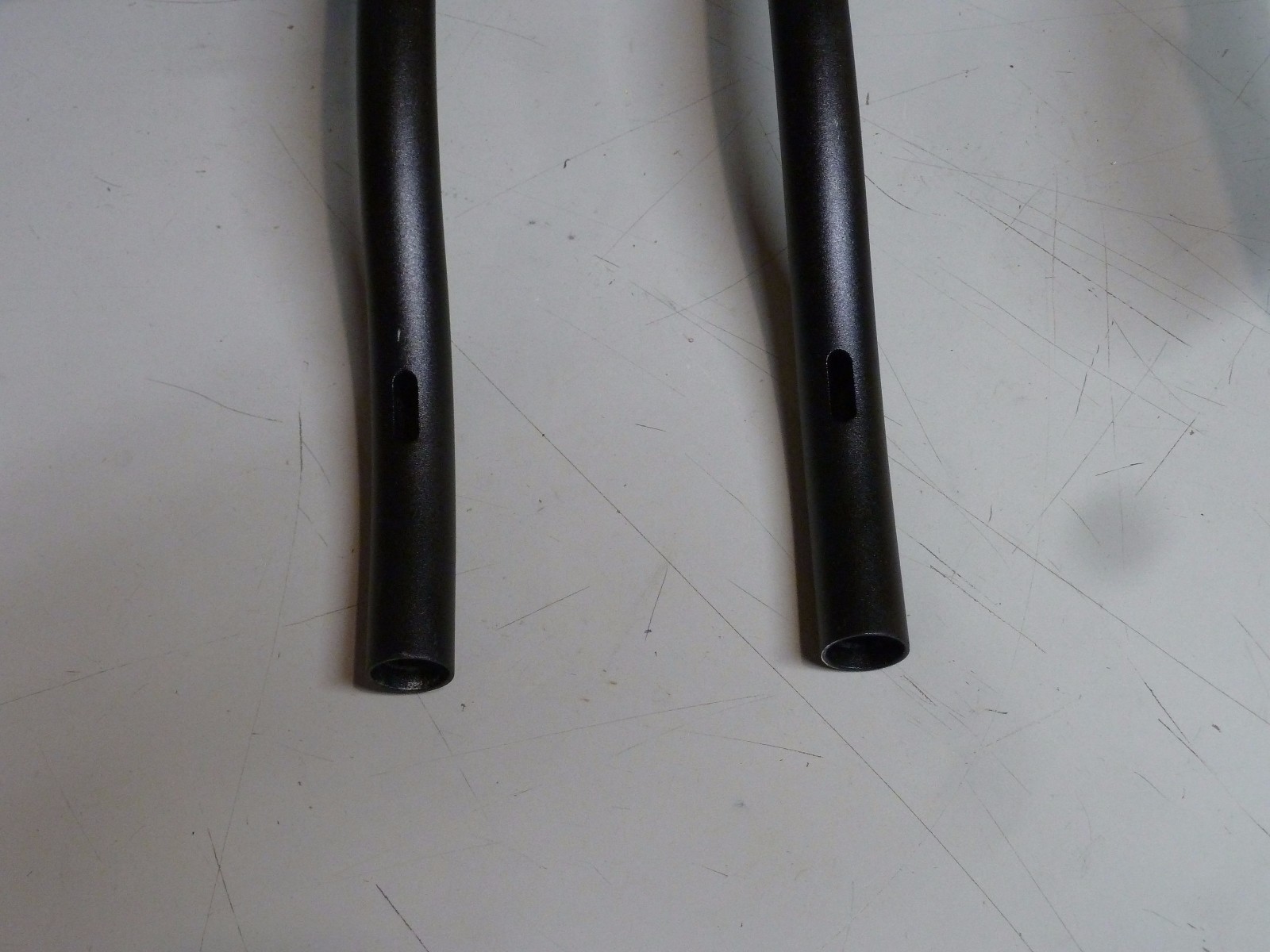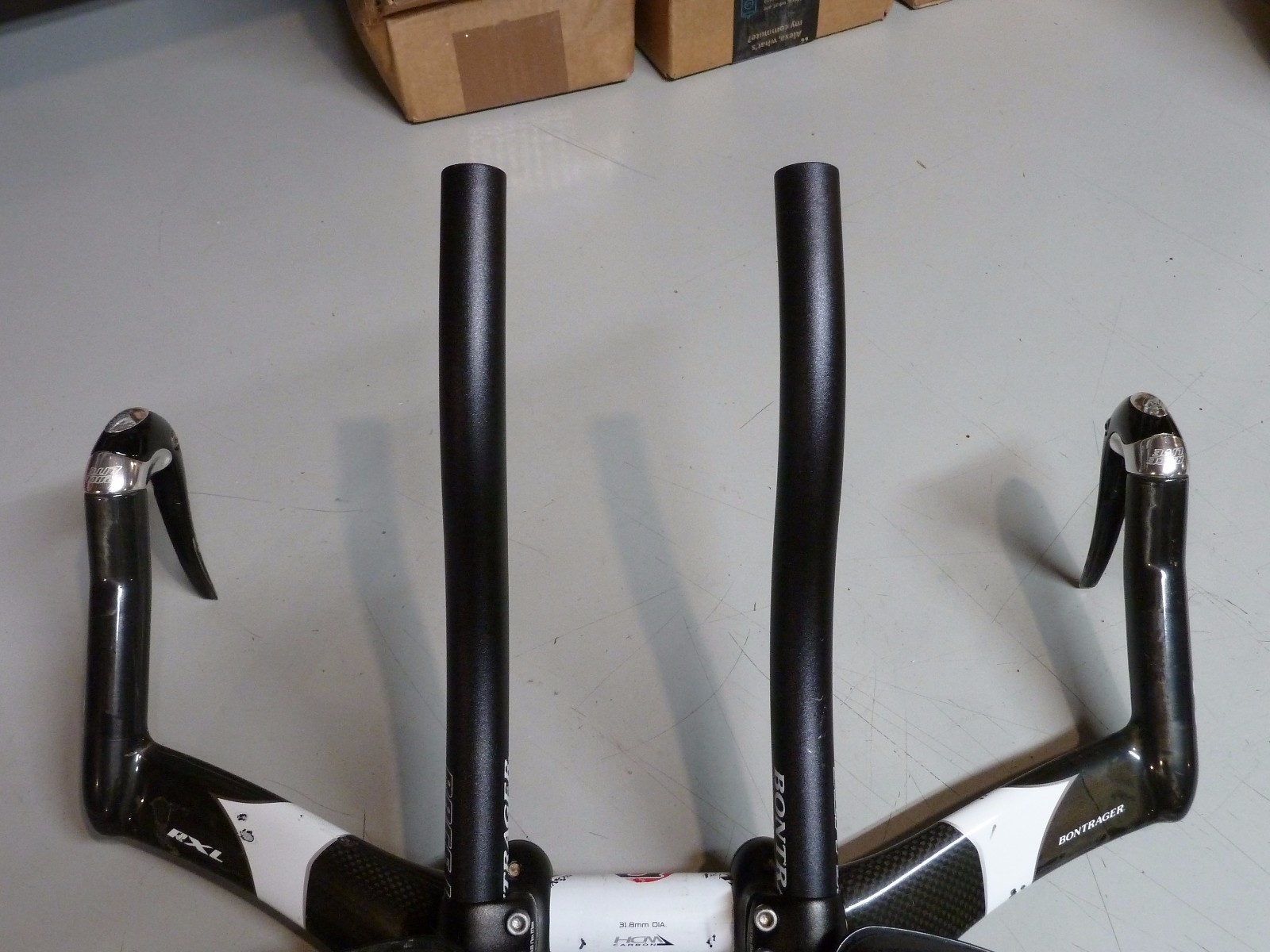 * Shimano Bar end Shifters SL-BSR1 (11 speed) $65 shipped. Please note scuff on bottom tip of right/rear shifter.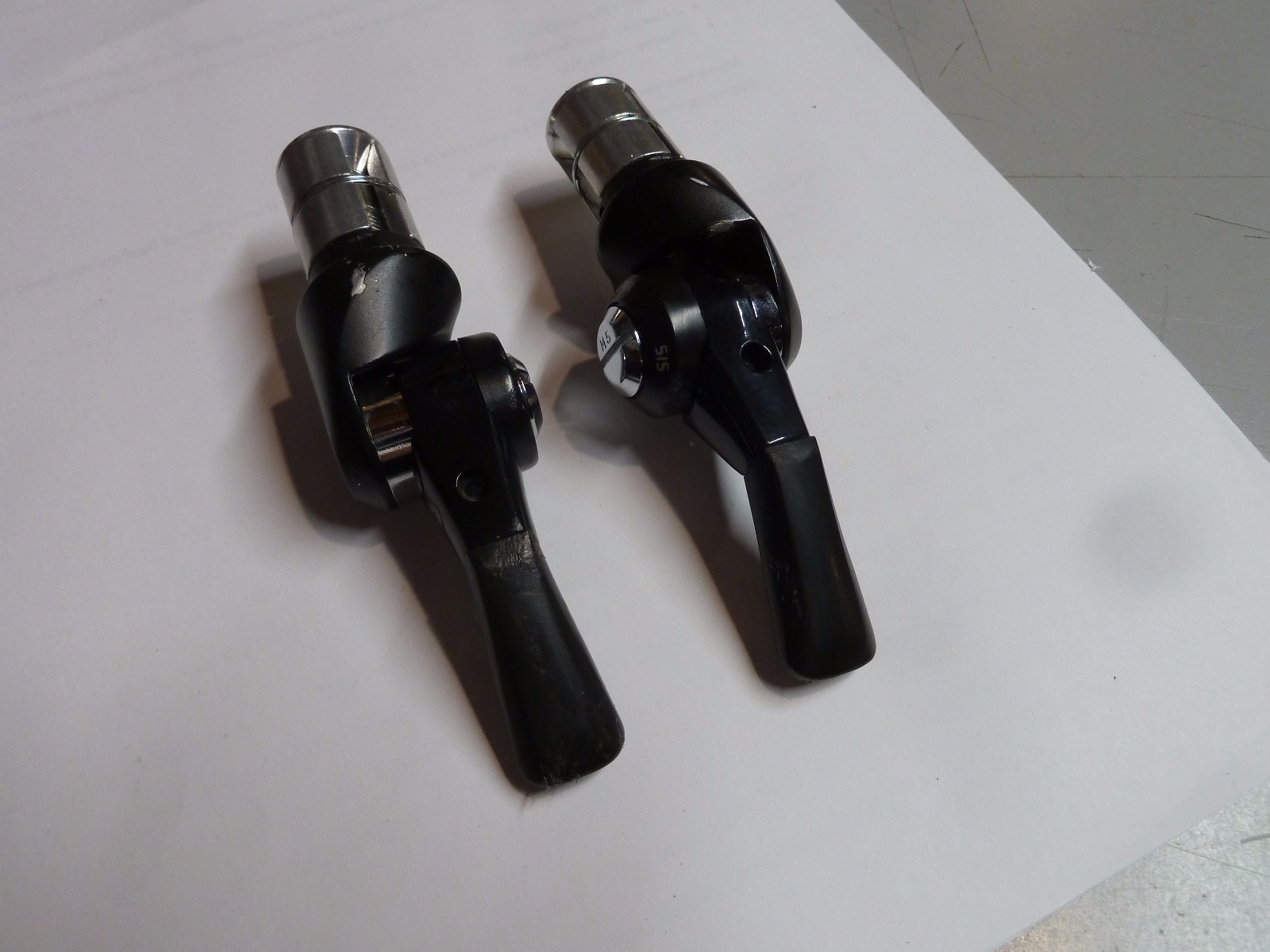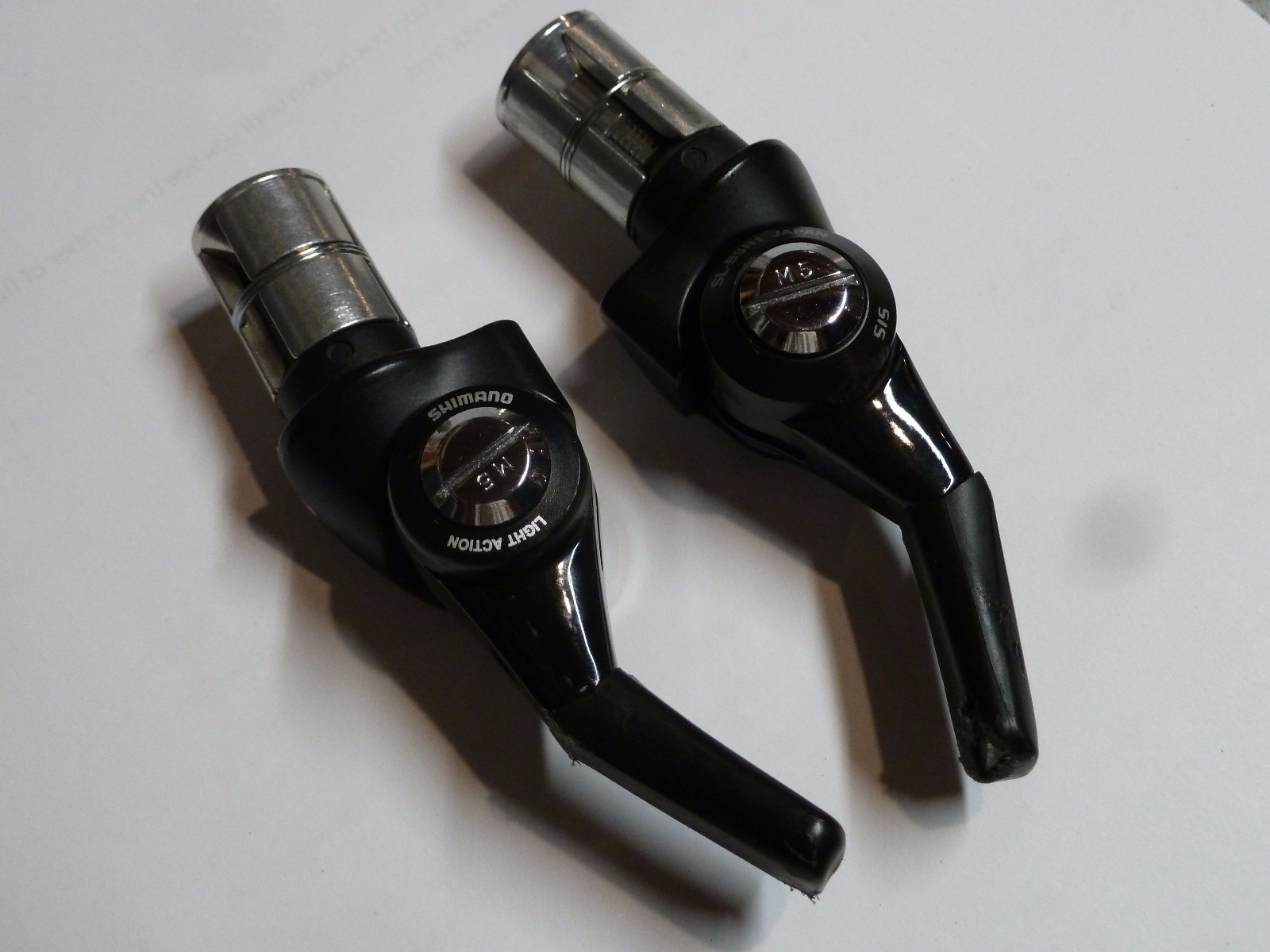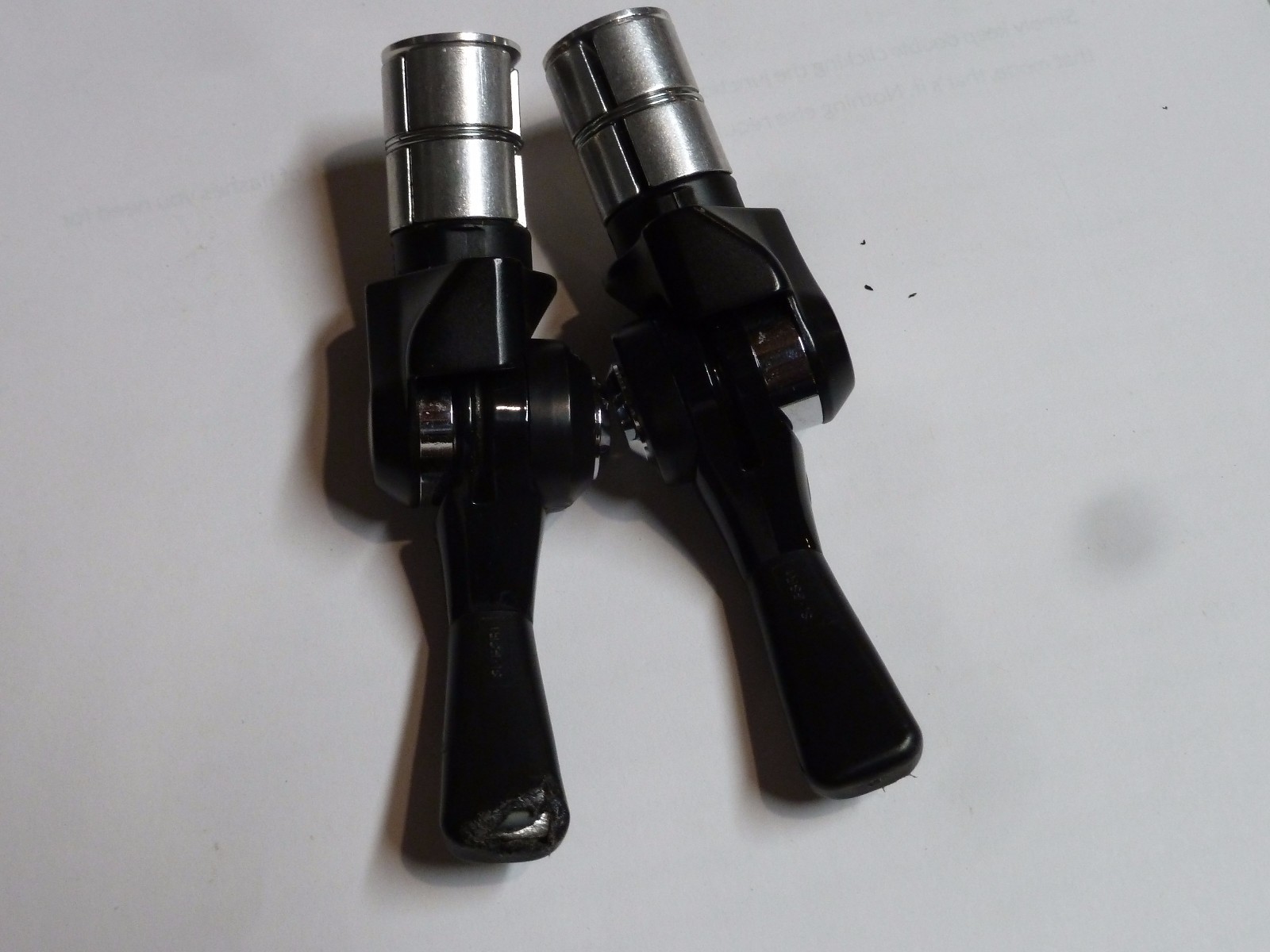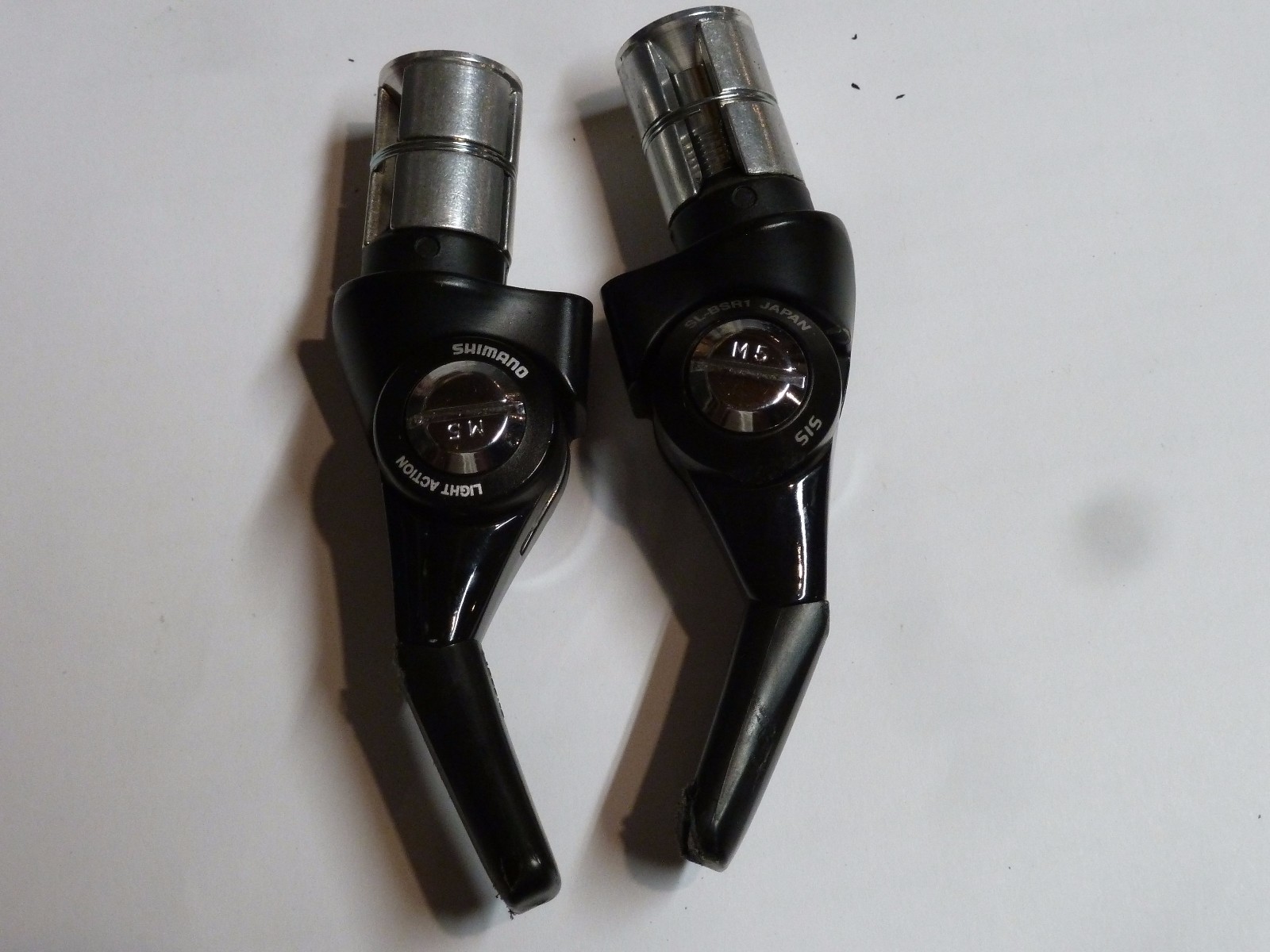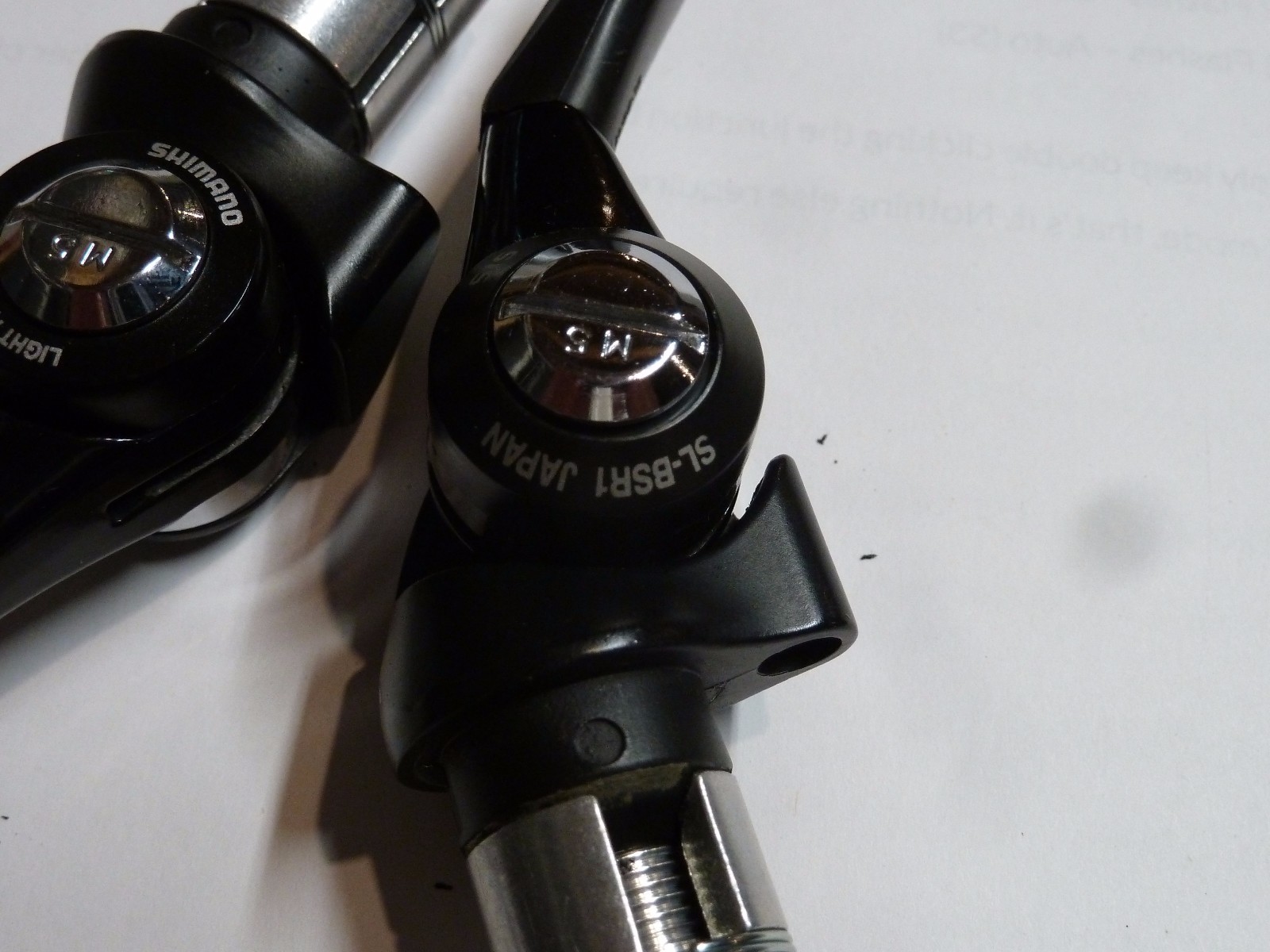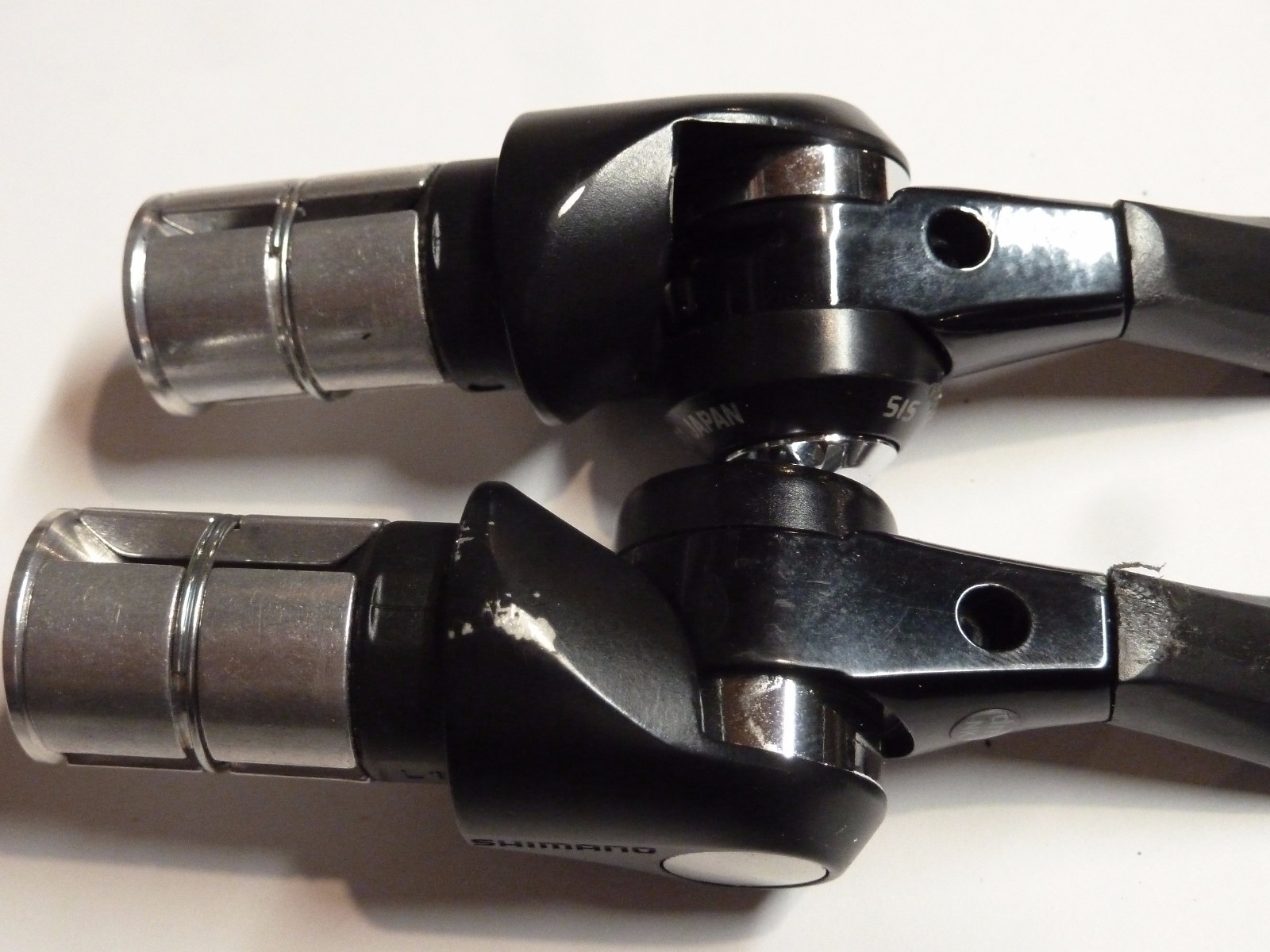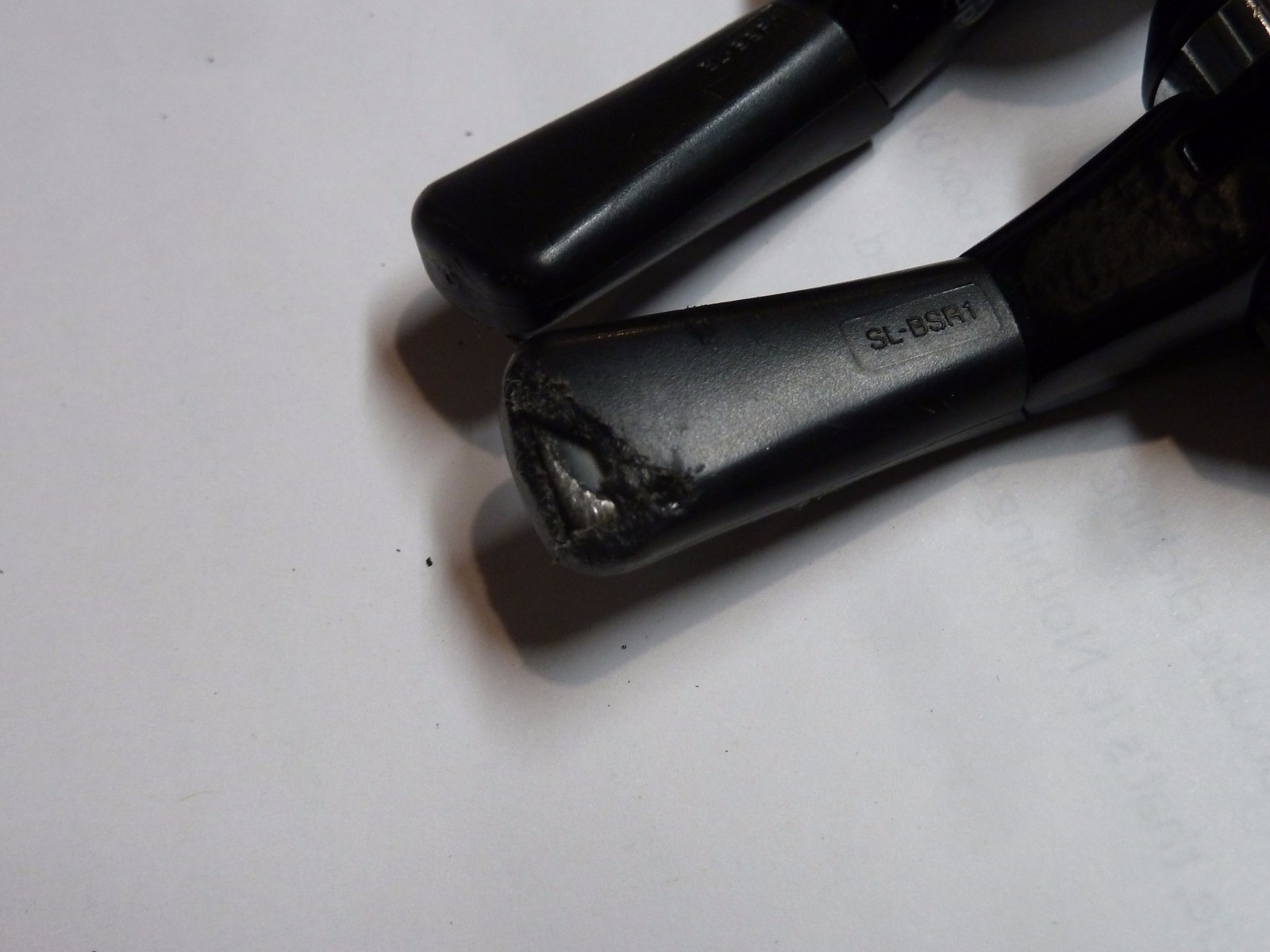 *3T Forgie XL 90mm/31.8mm stem $15 shipped. Note some surface rust on head of bolts.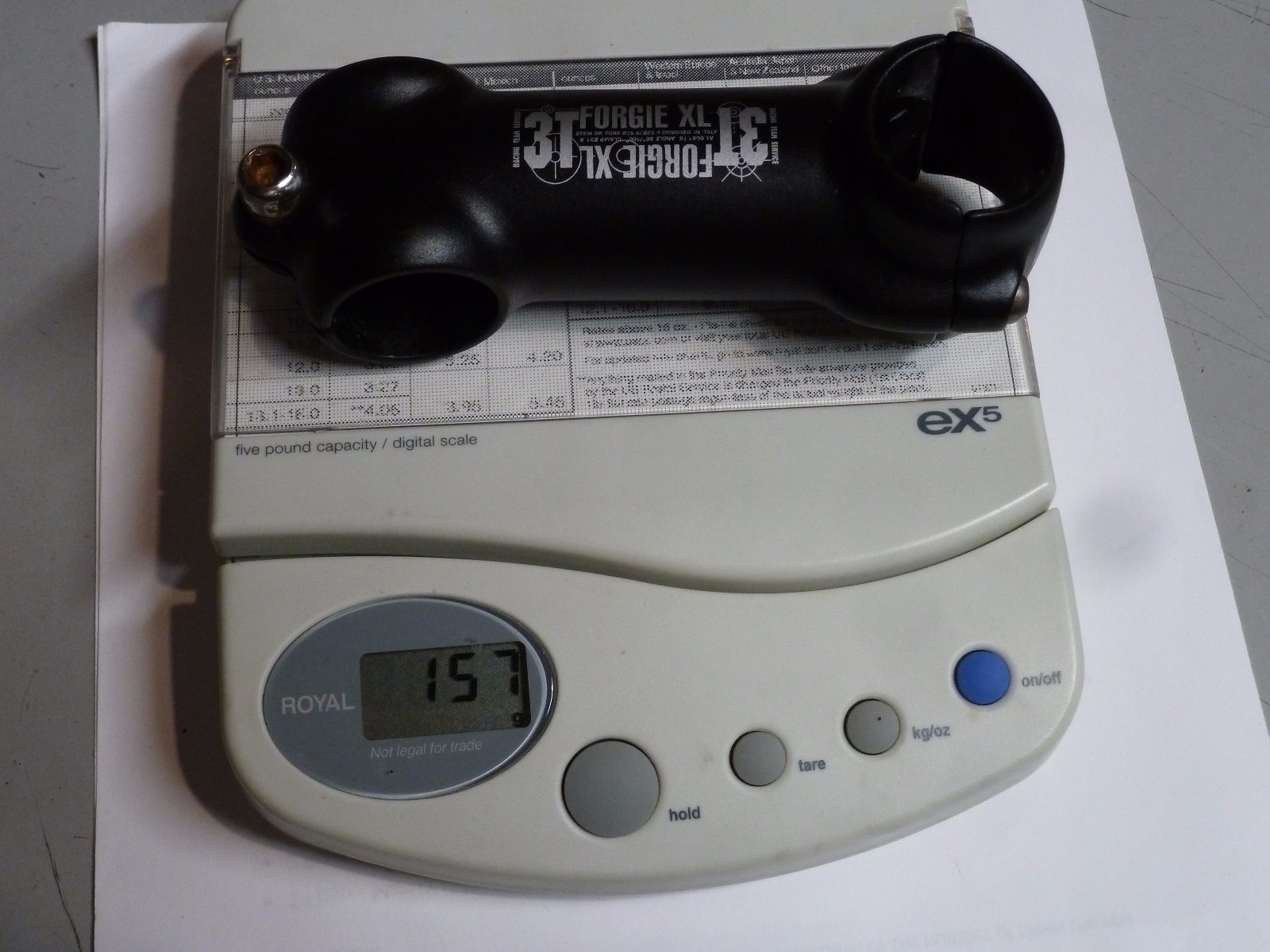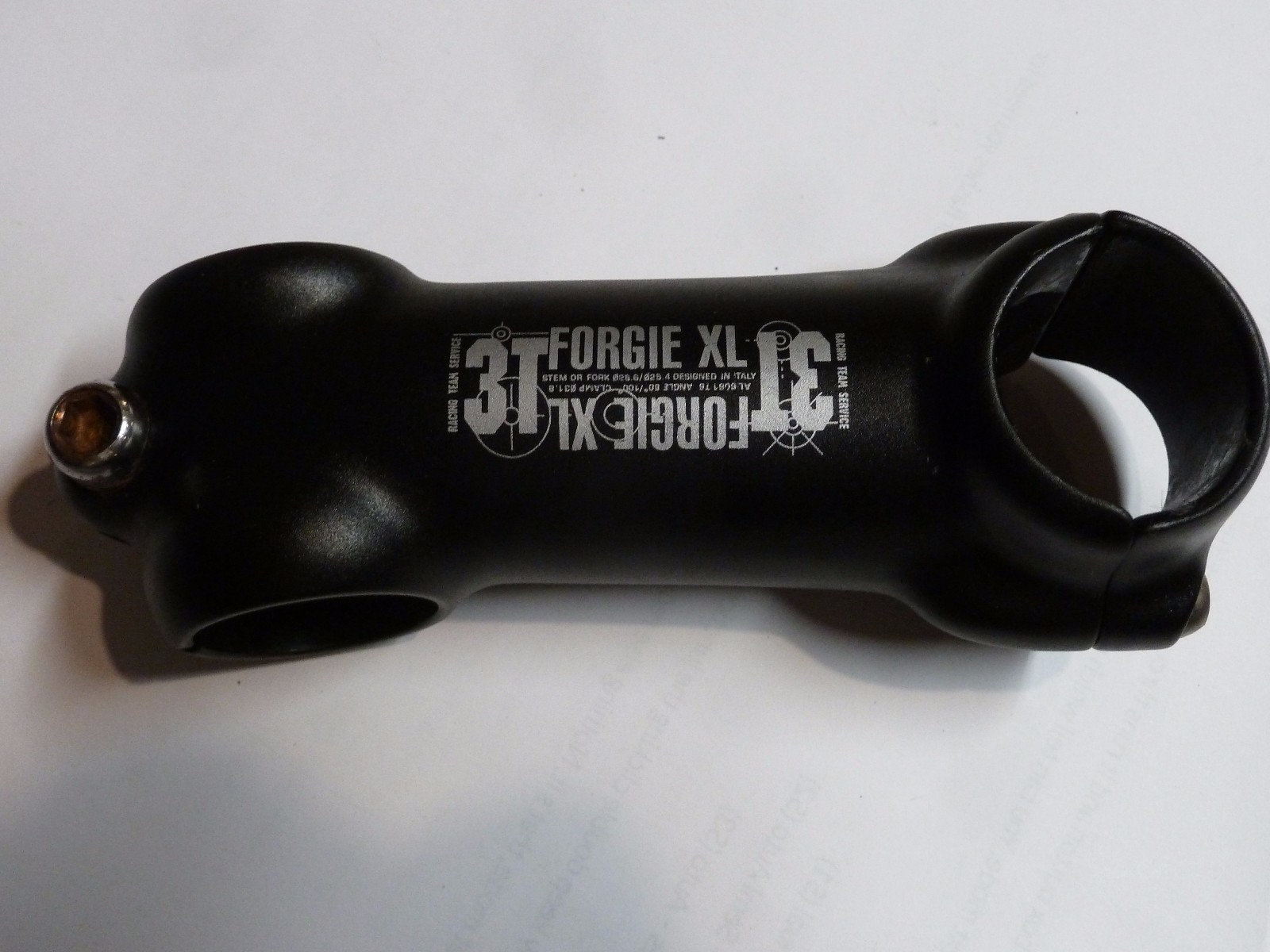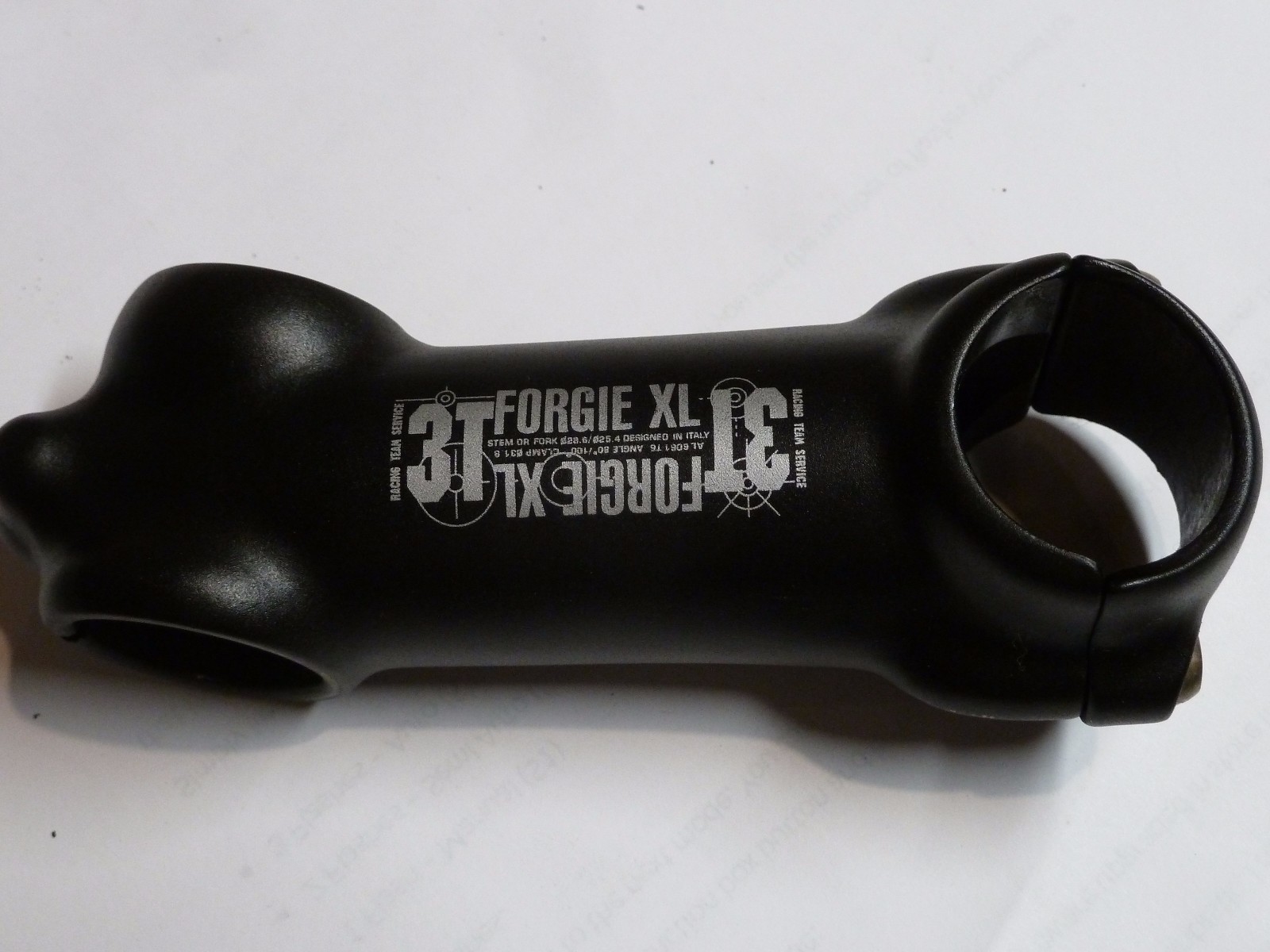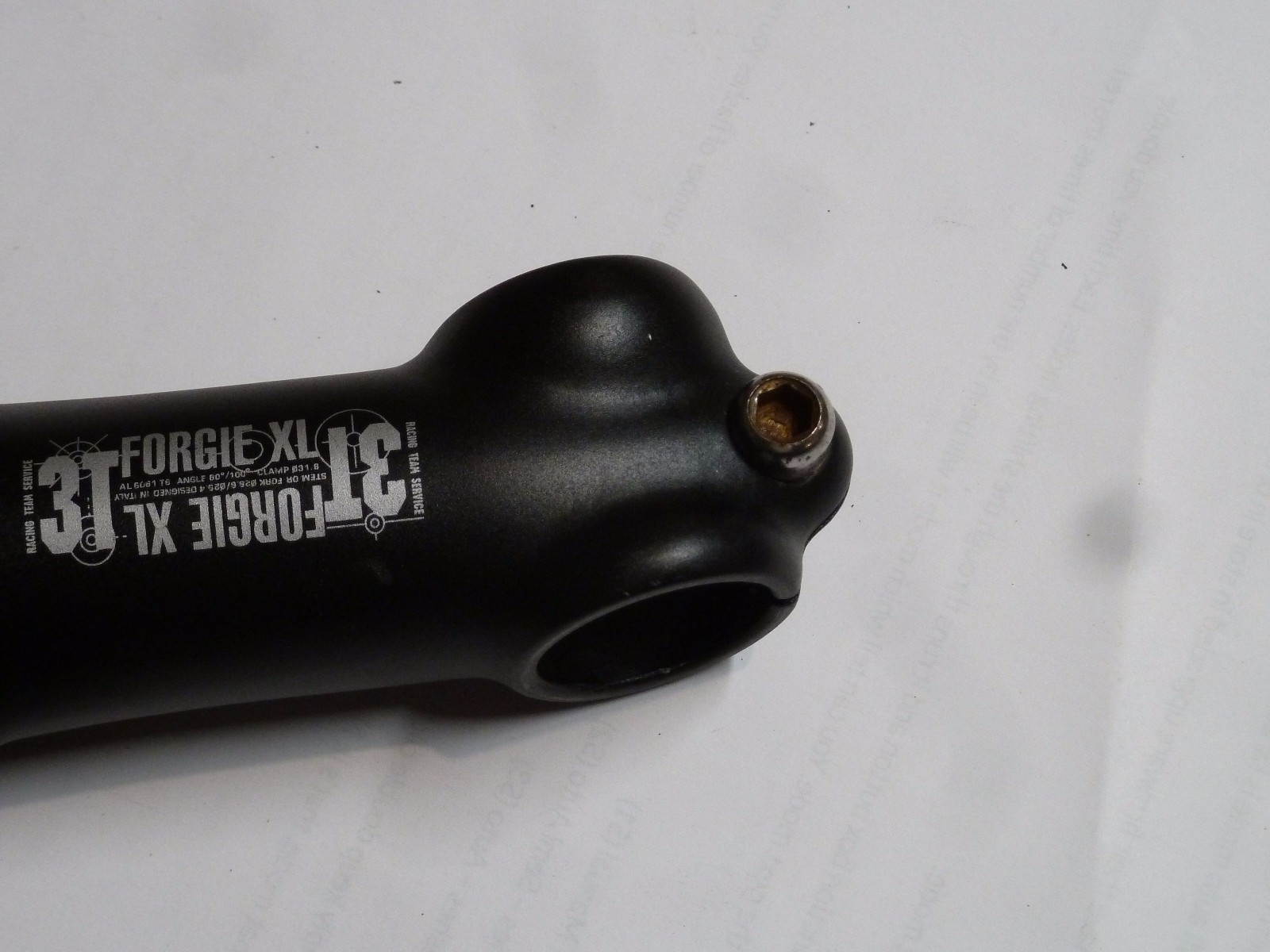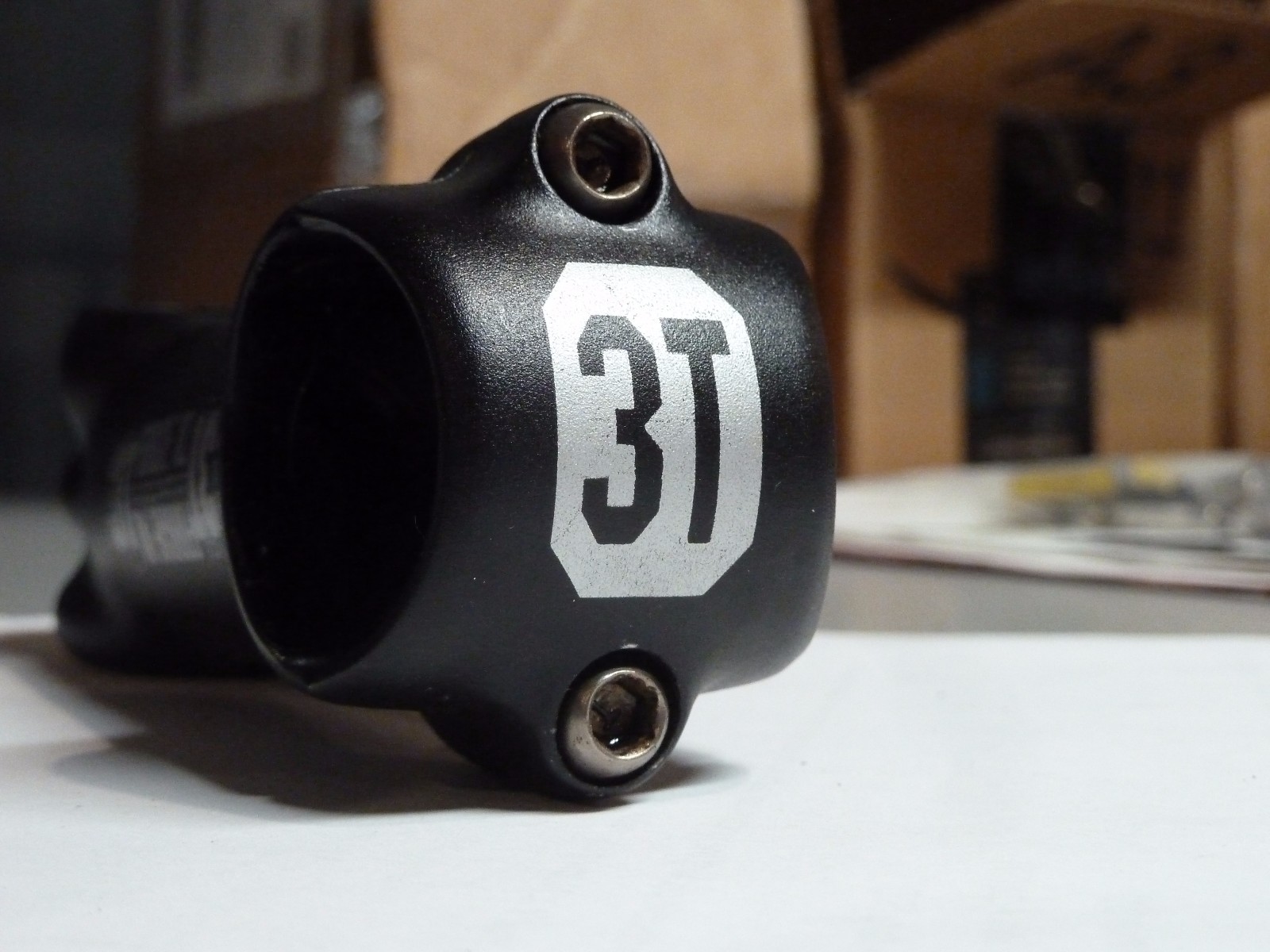 * Trek TTX Equinox carbon fork w/ 189mm x 1 1/8" Alloy steerer. Normal scuffs here and there. Scratch on crown. White with red/black logos. Don't know the model year, but I do have serial number off frame it came from if that helps. Includes headset, spacers, star nut and top cap. $80 shipped.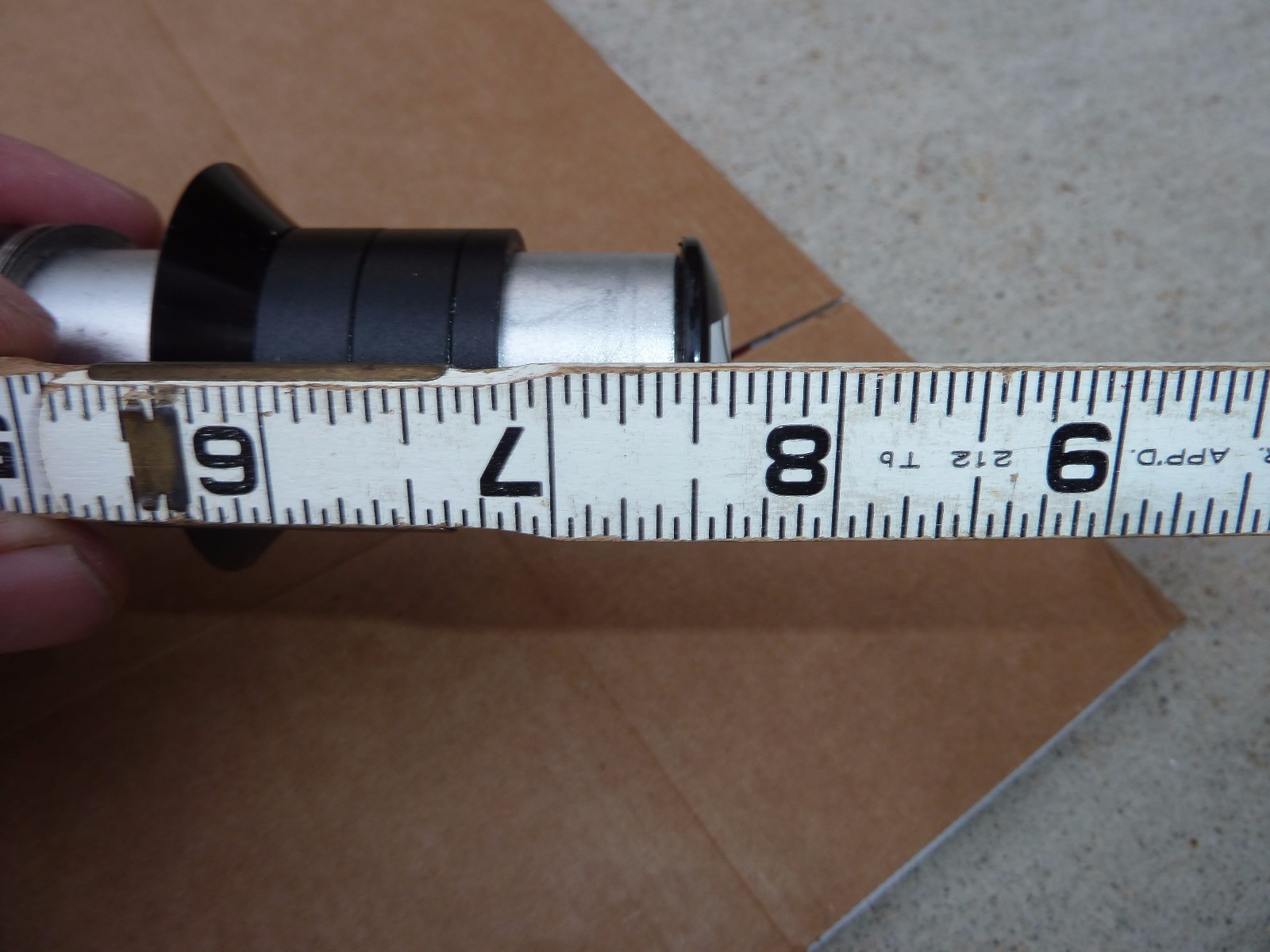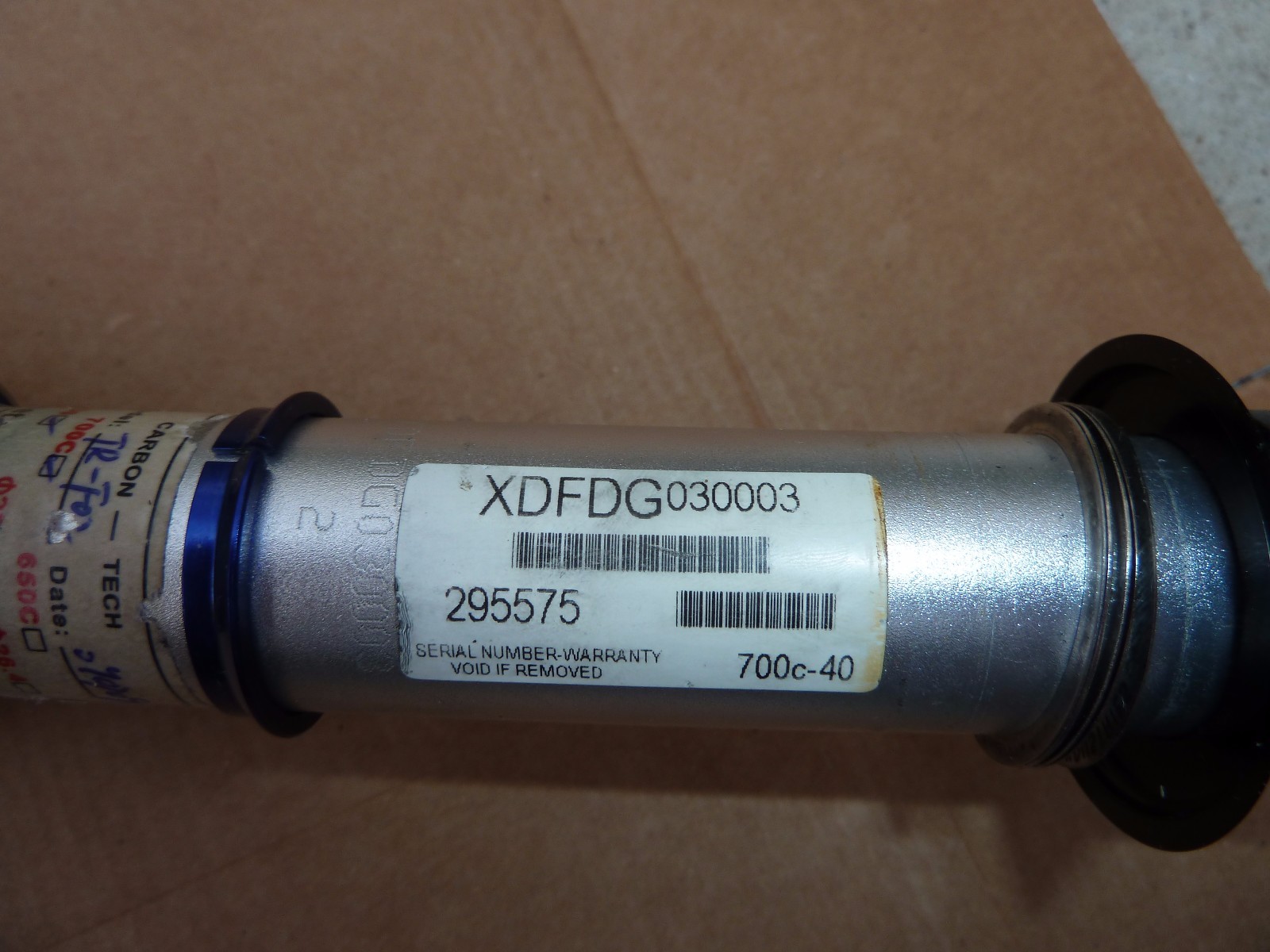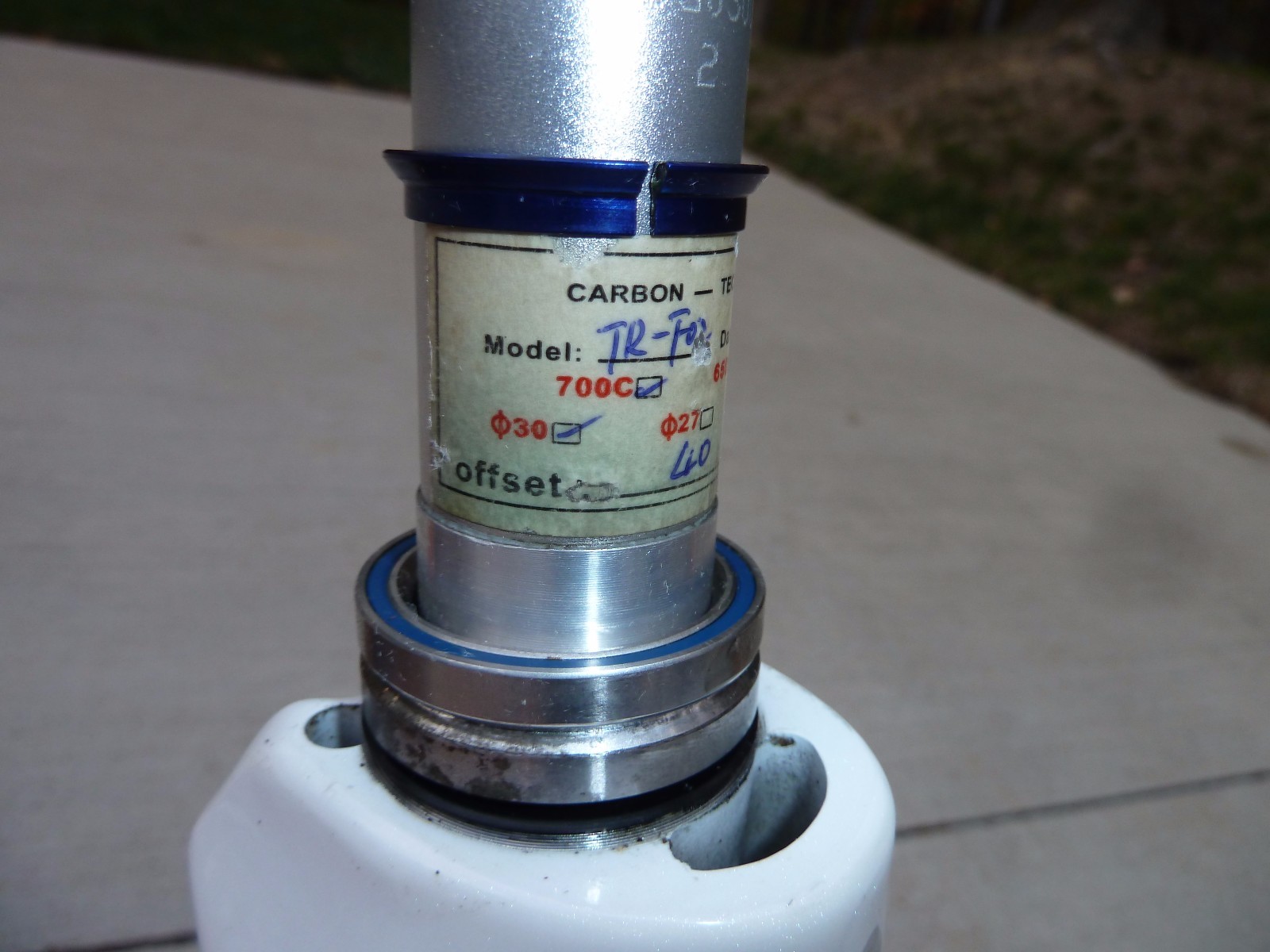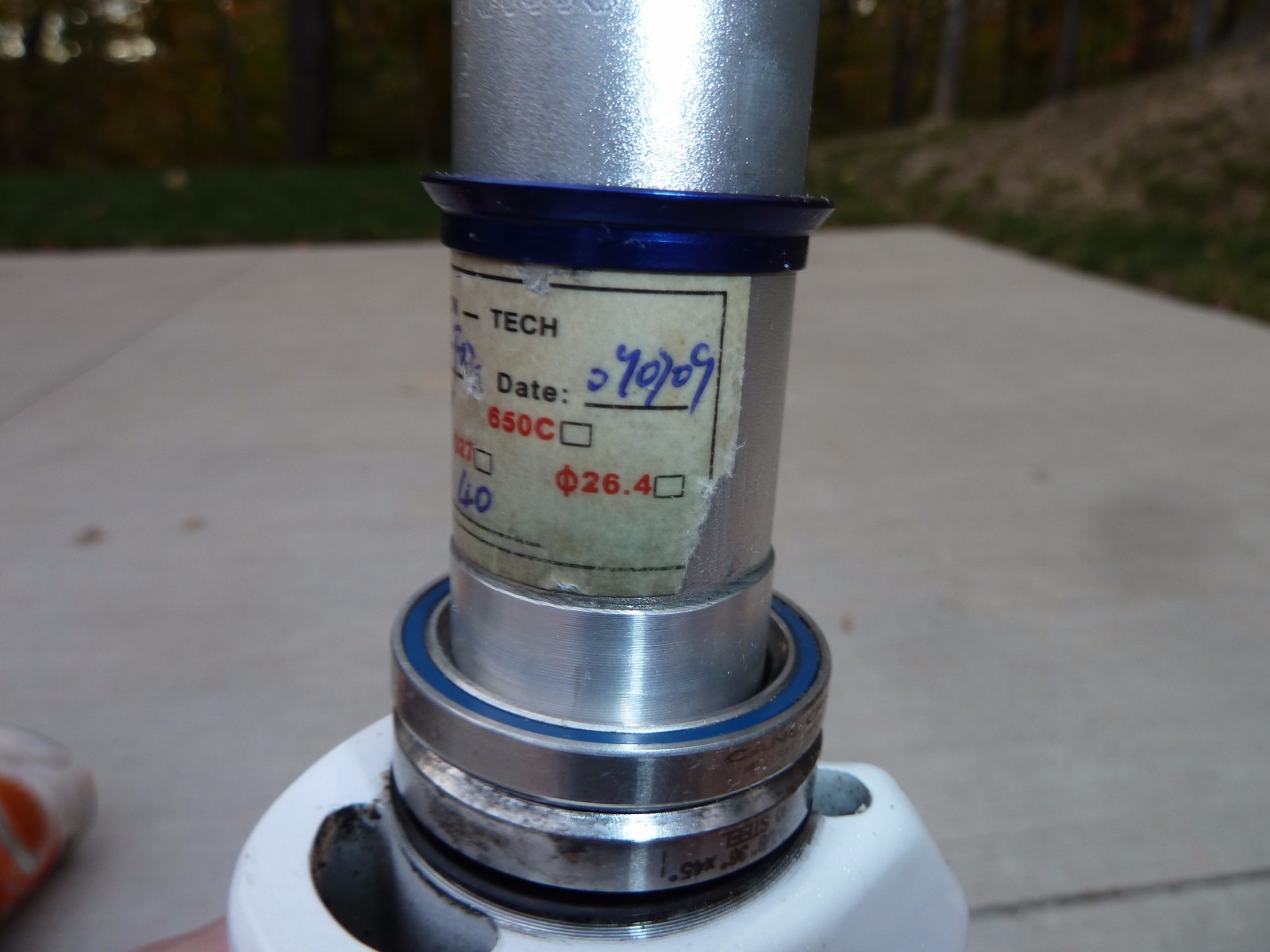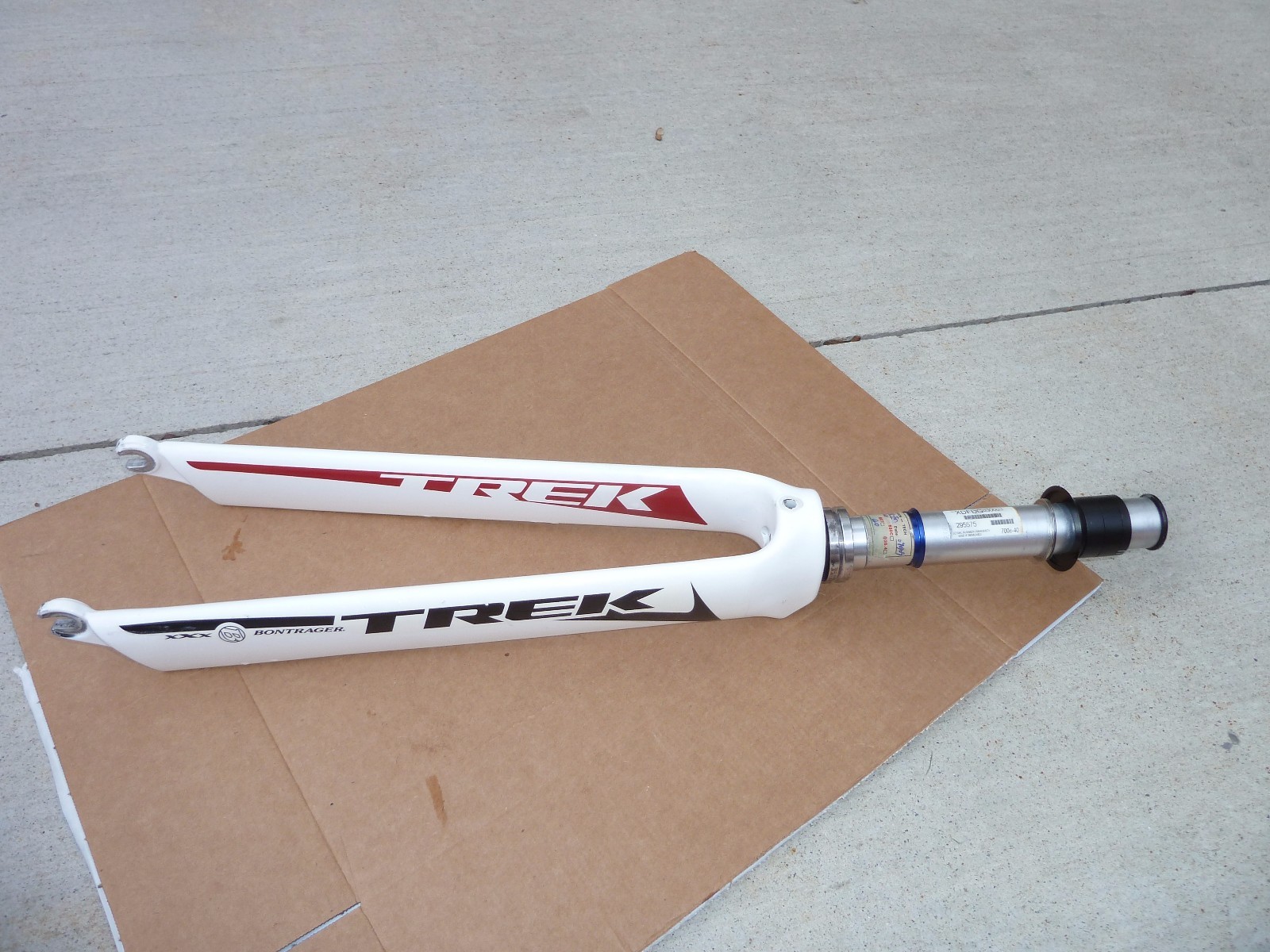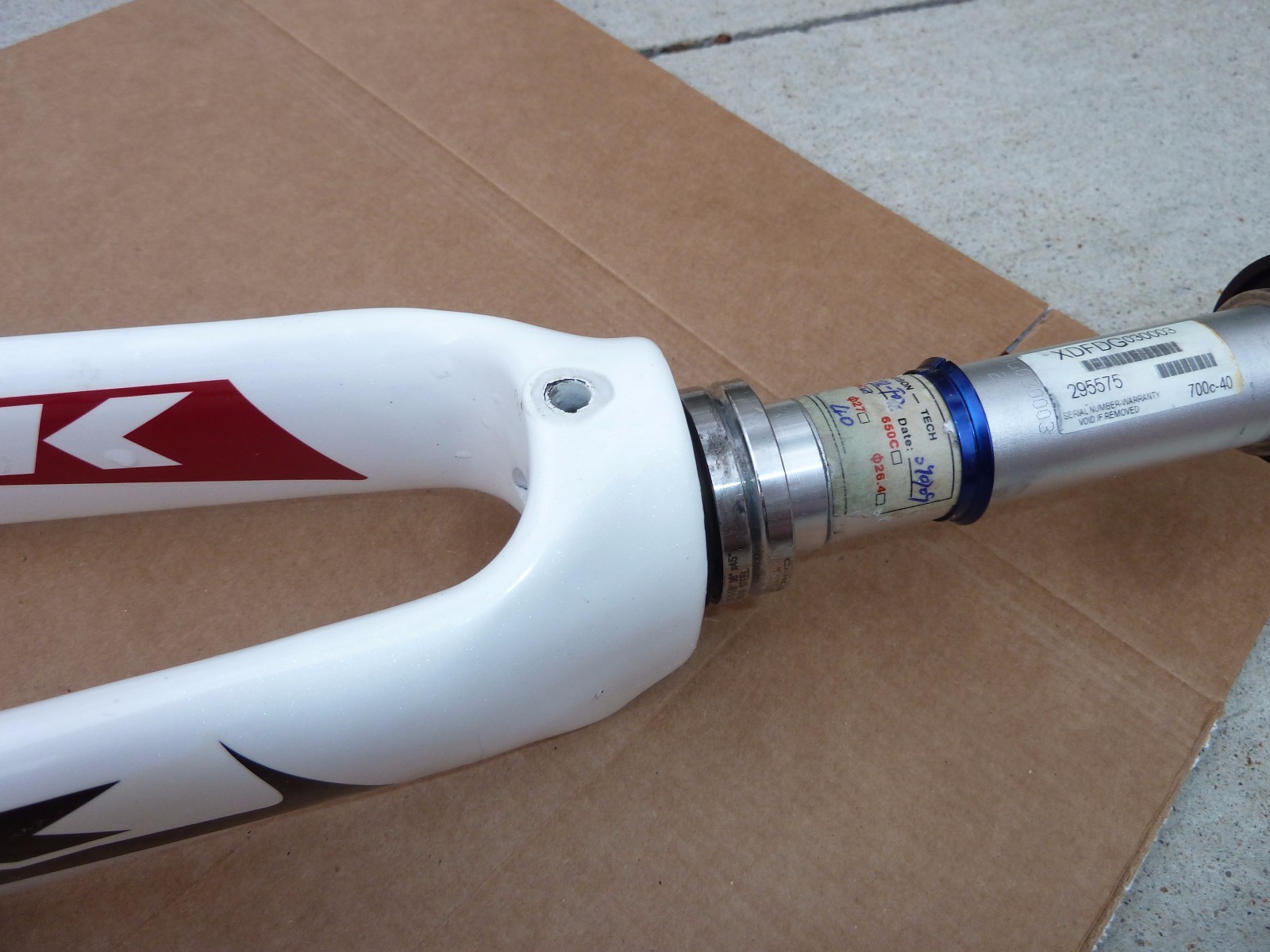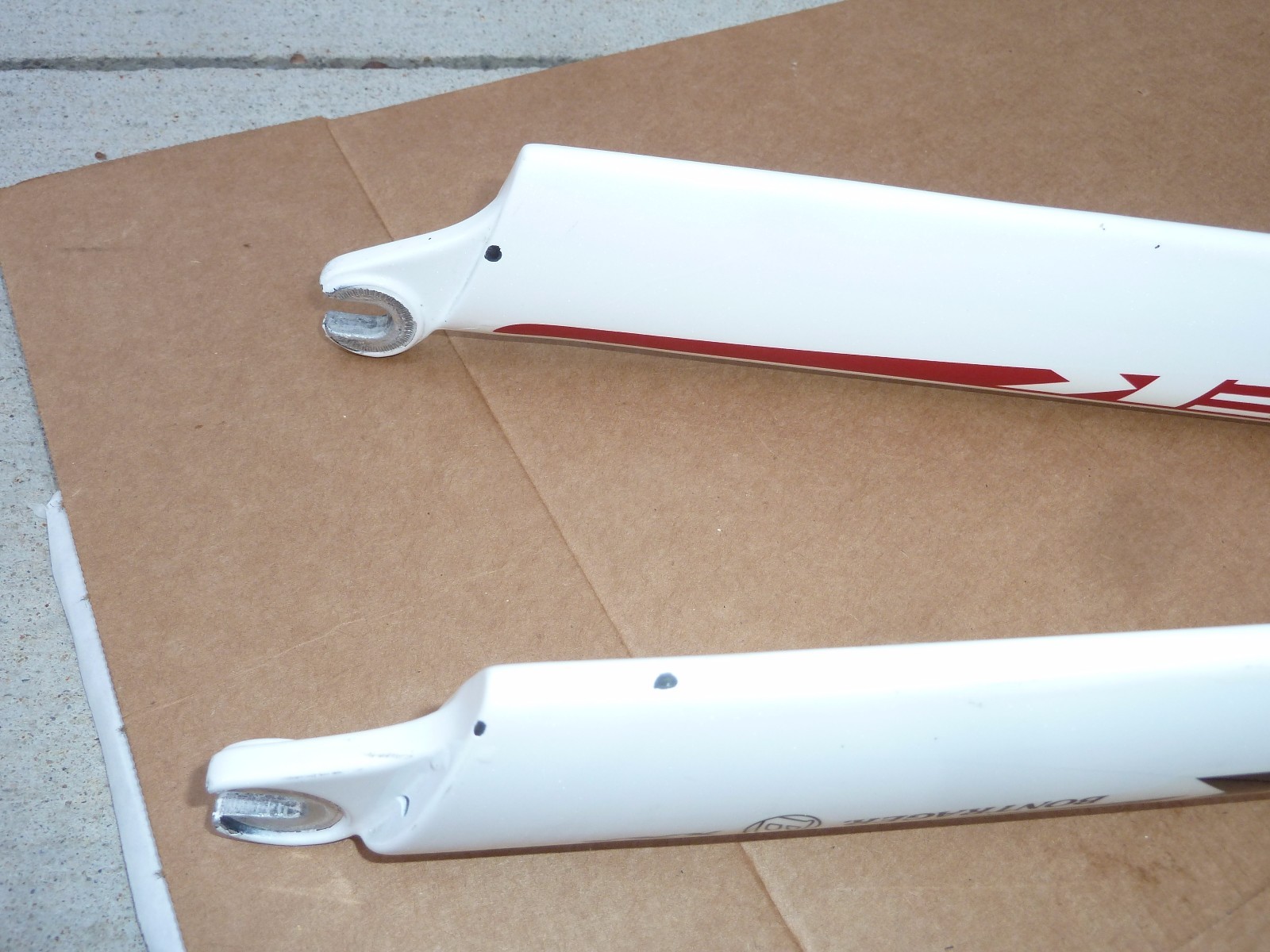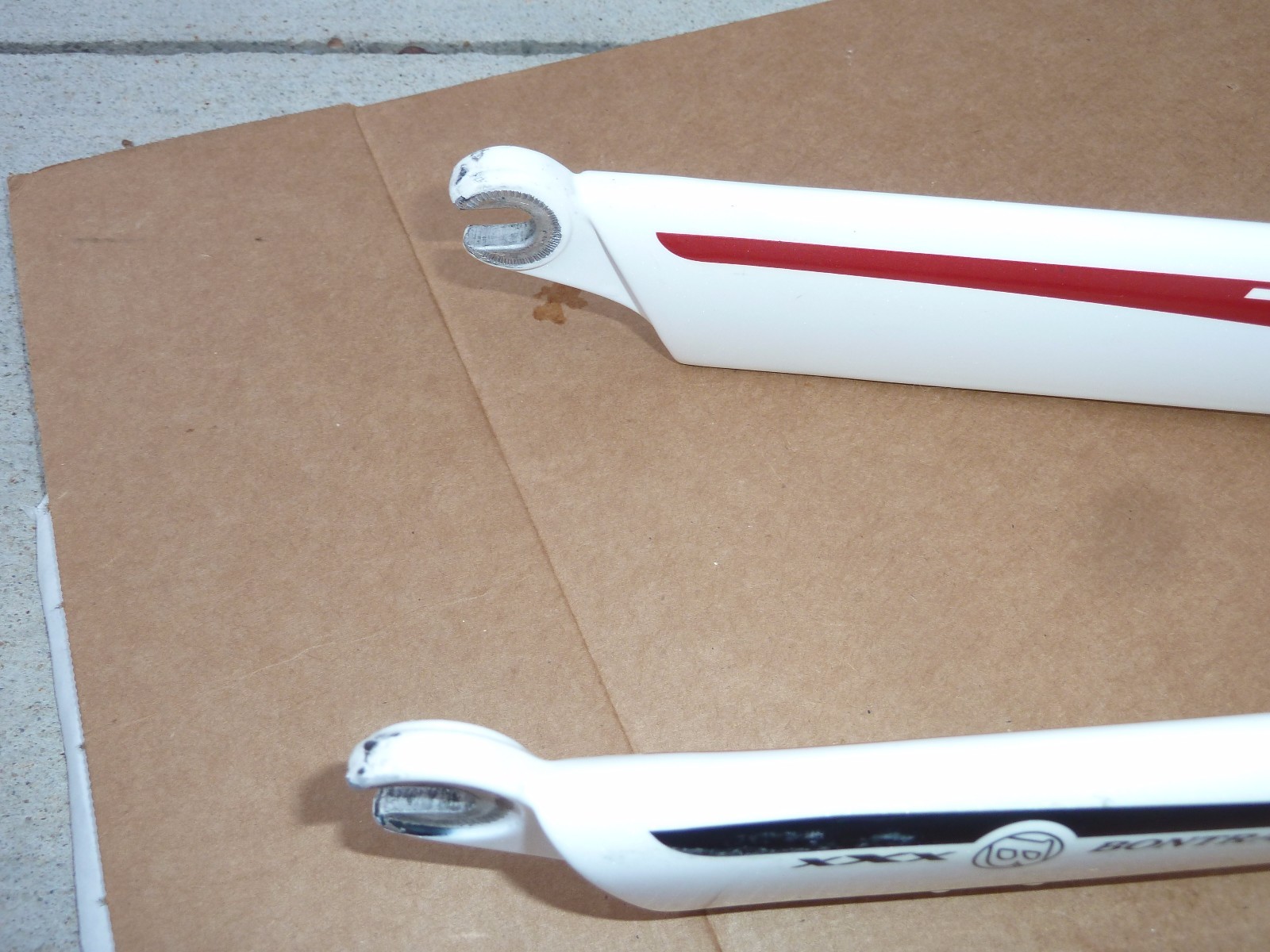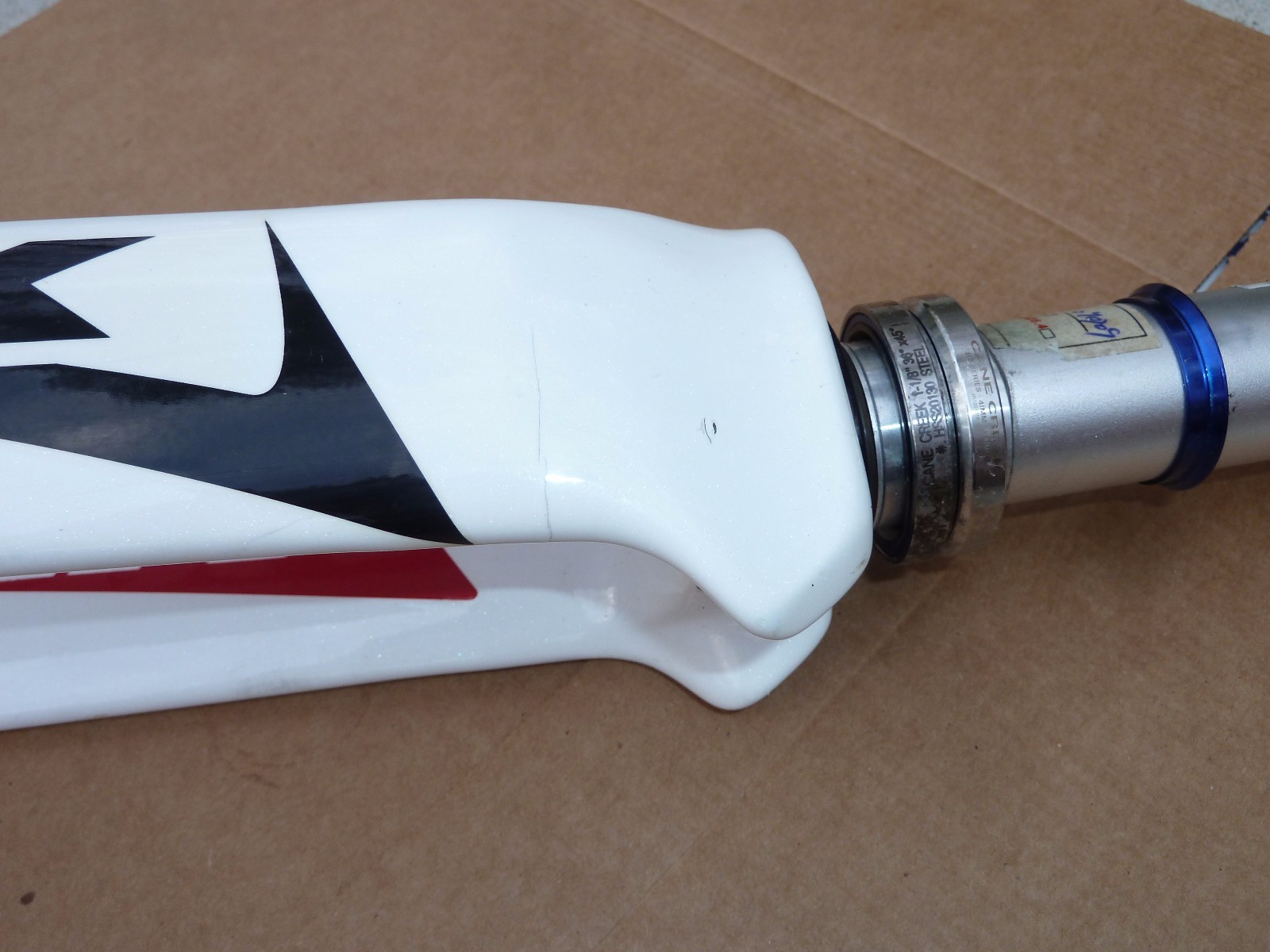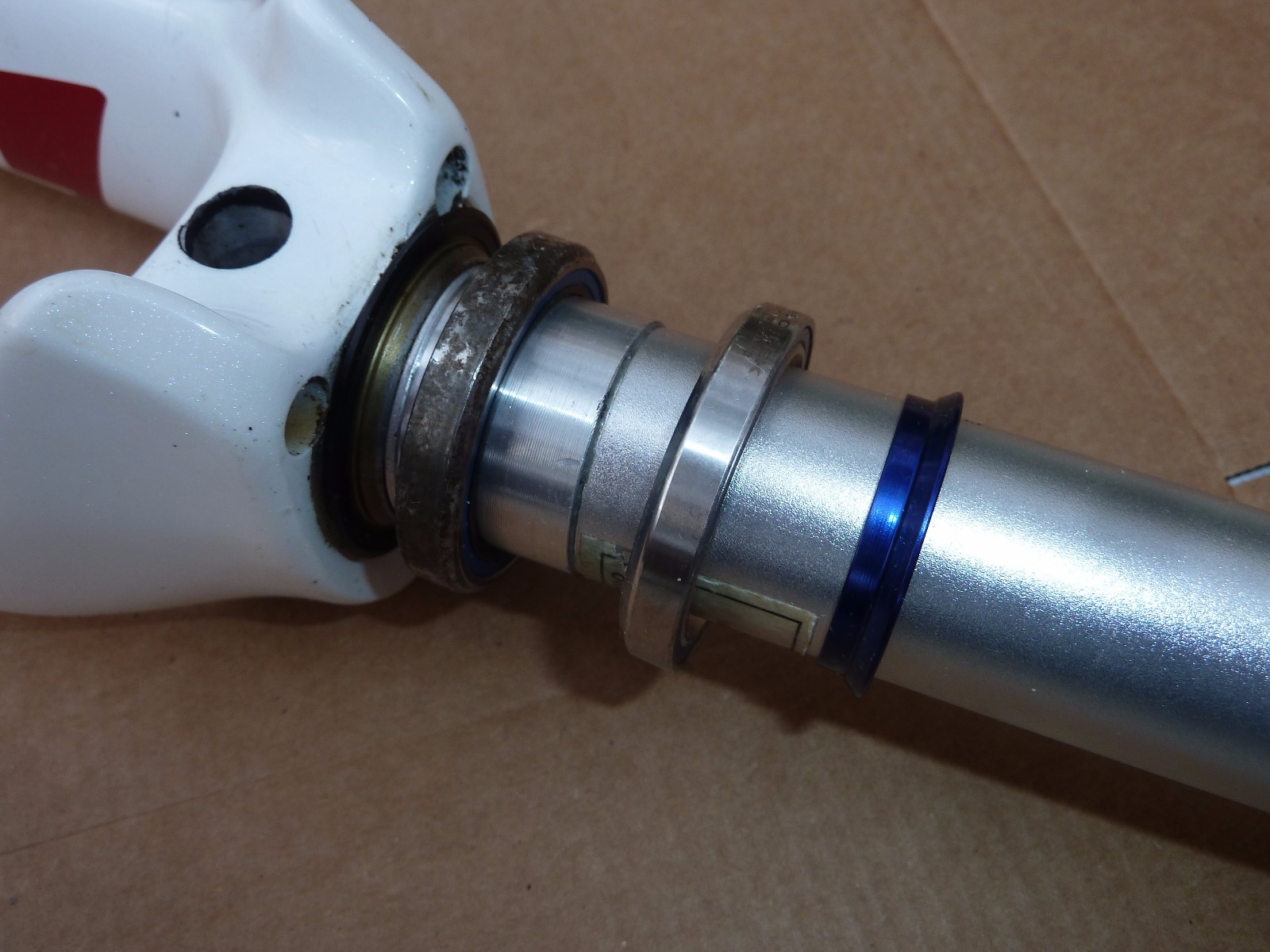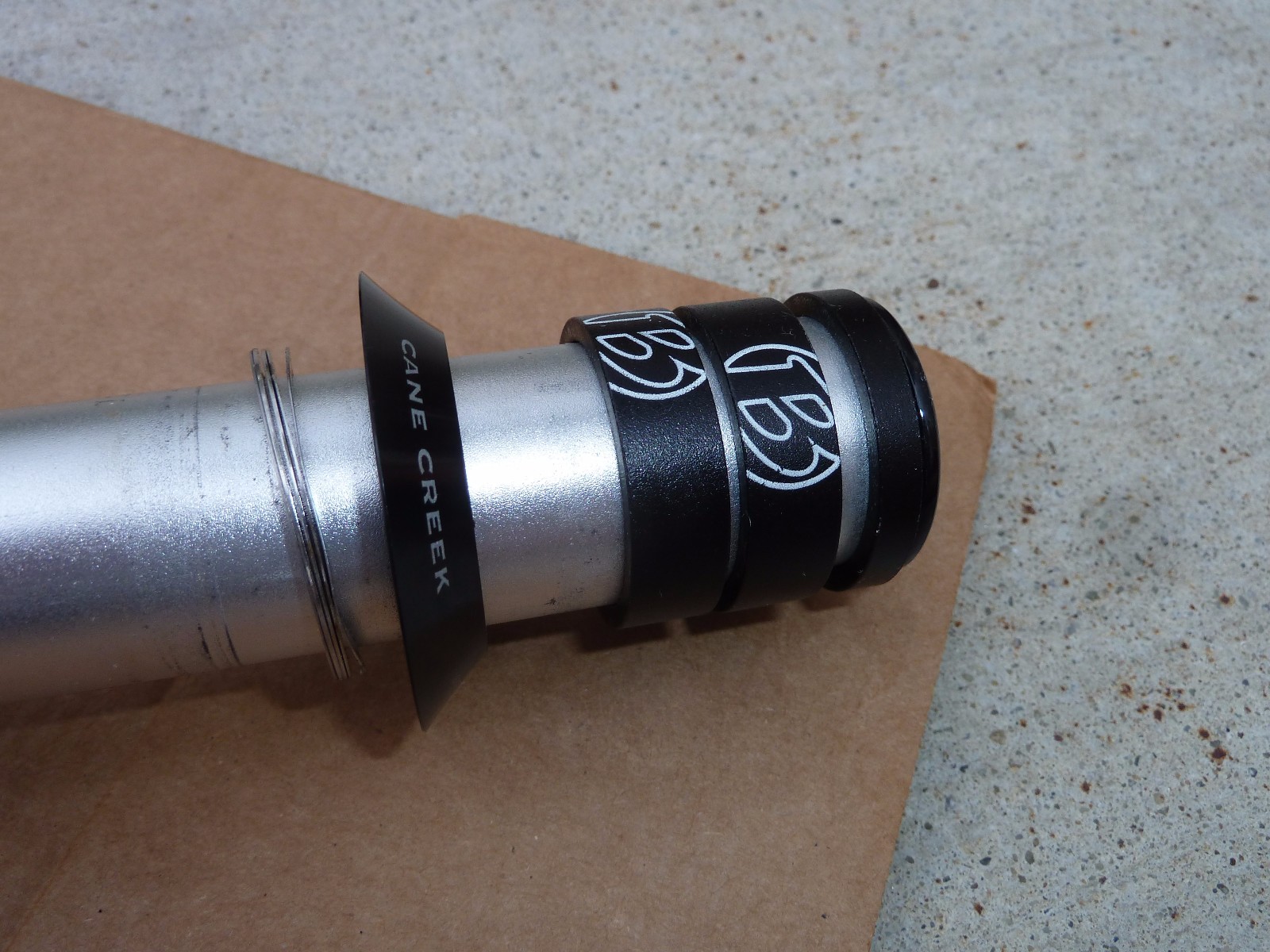 * Trek TTX Equinox Alloy seatpost, about 267mm long from bottom to center line of clamp (I believe it's uncut). Post is heavily scuffed but perfectly functional. Don't know the model year, but I do have serial number off frame it came from if that helps. $50 shipped.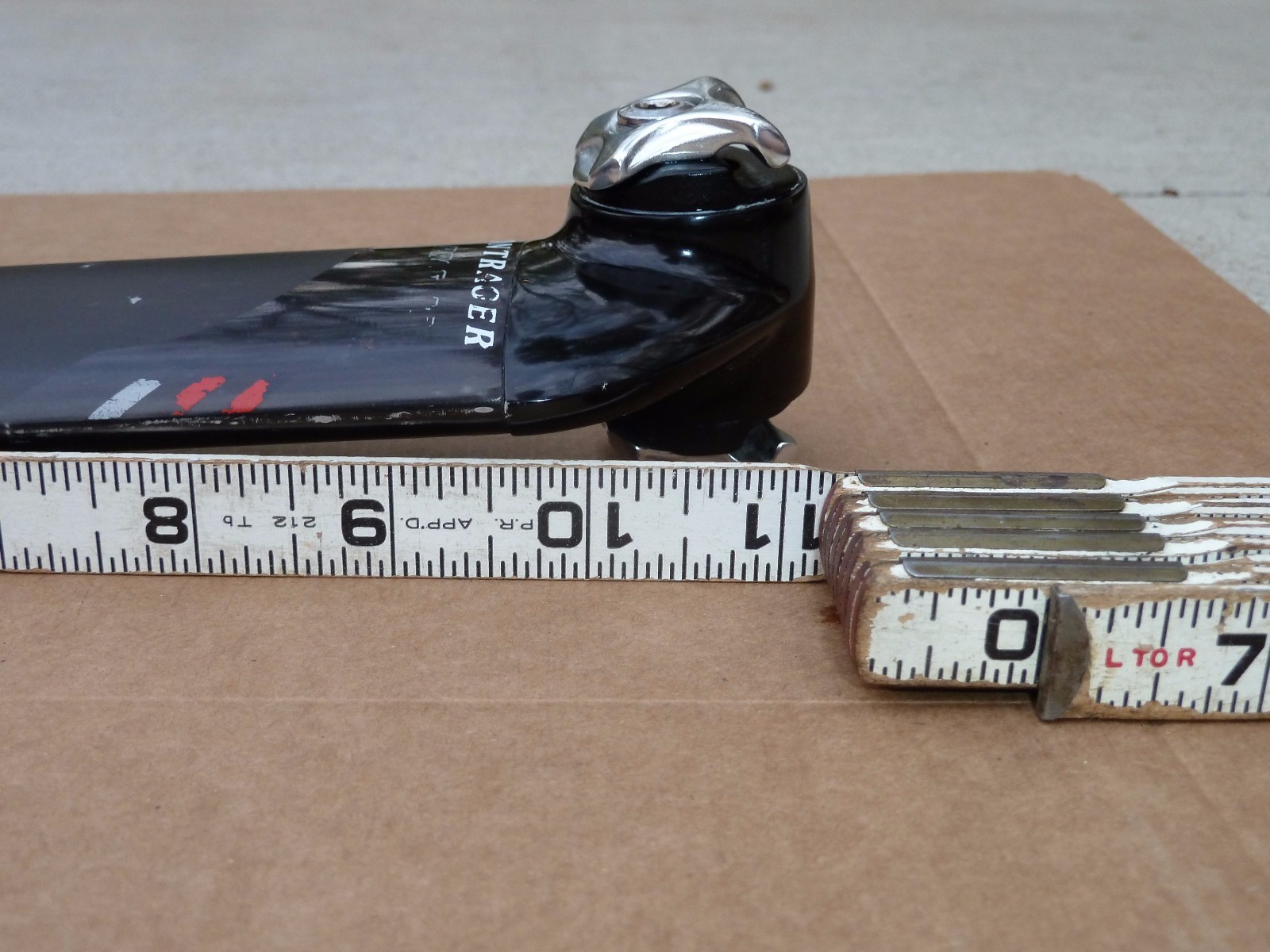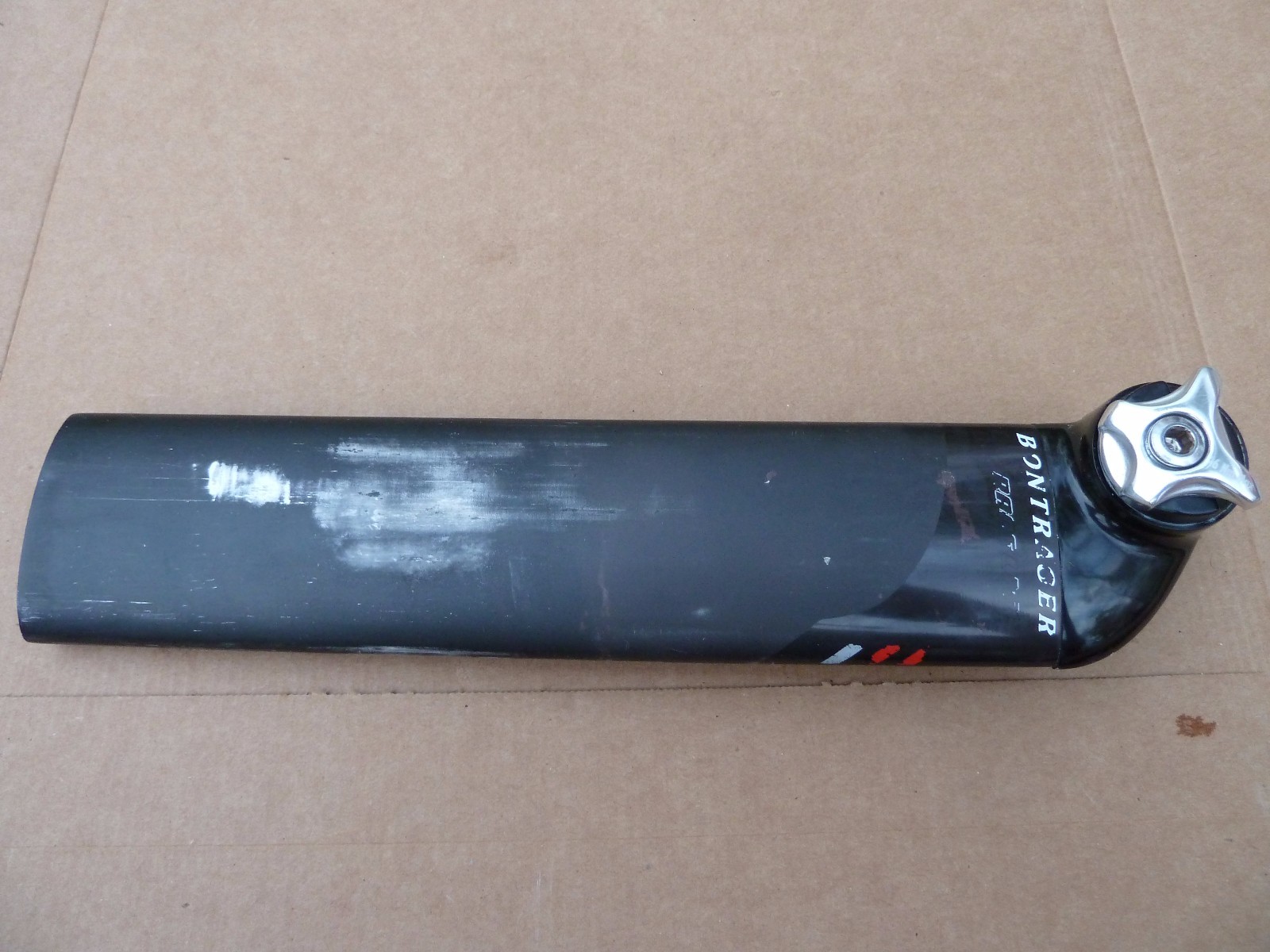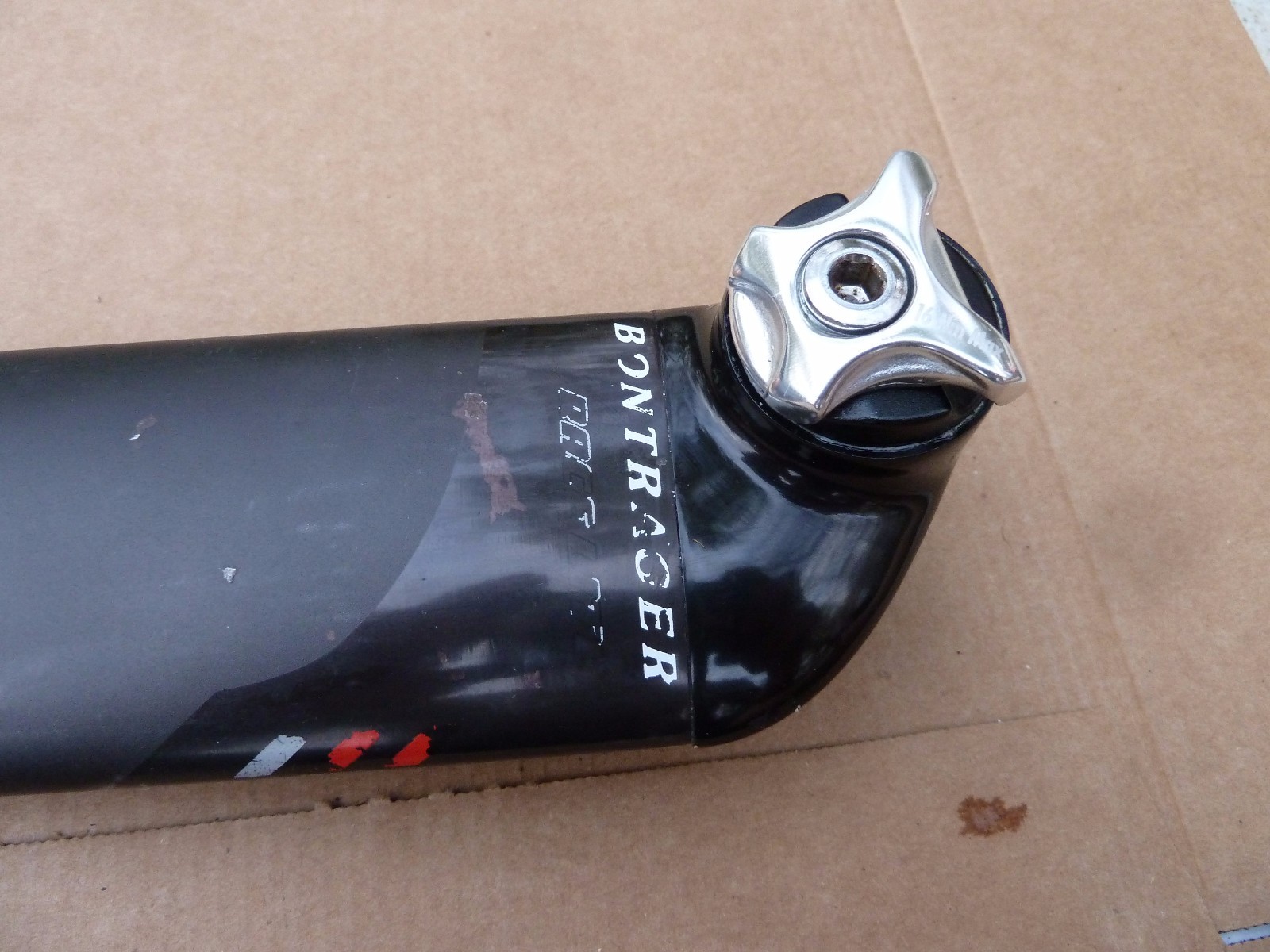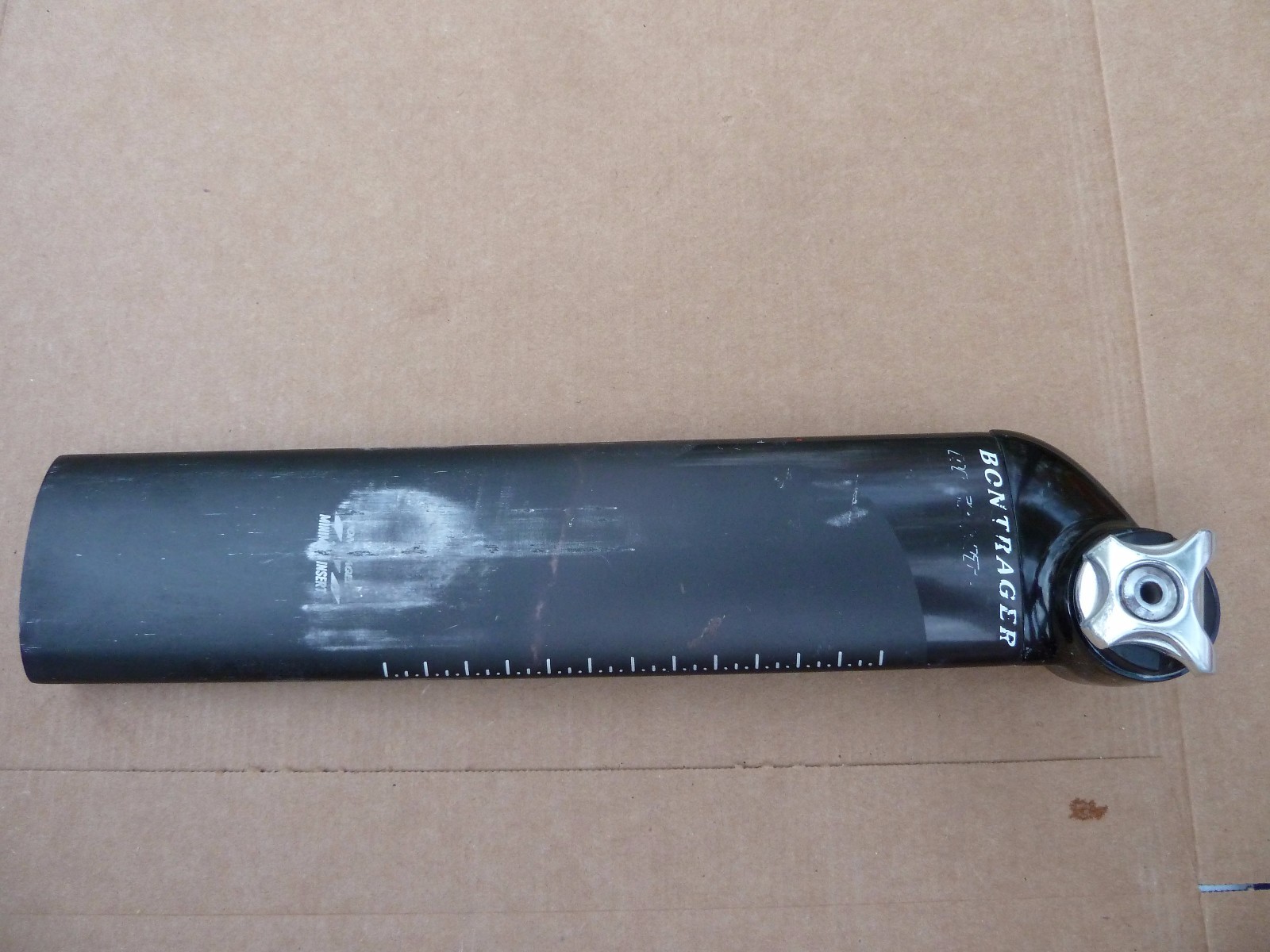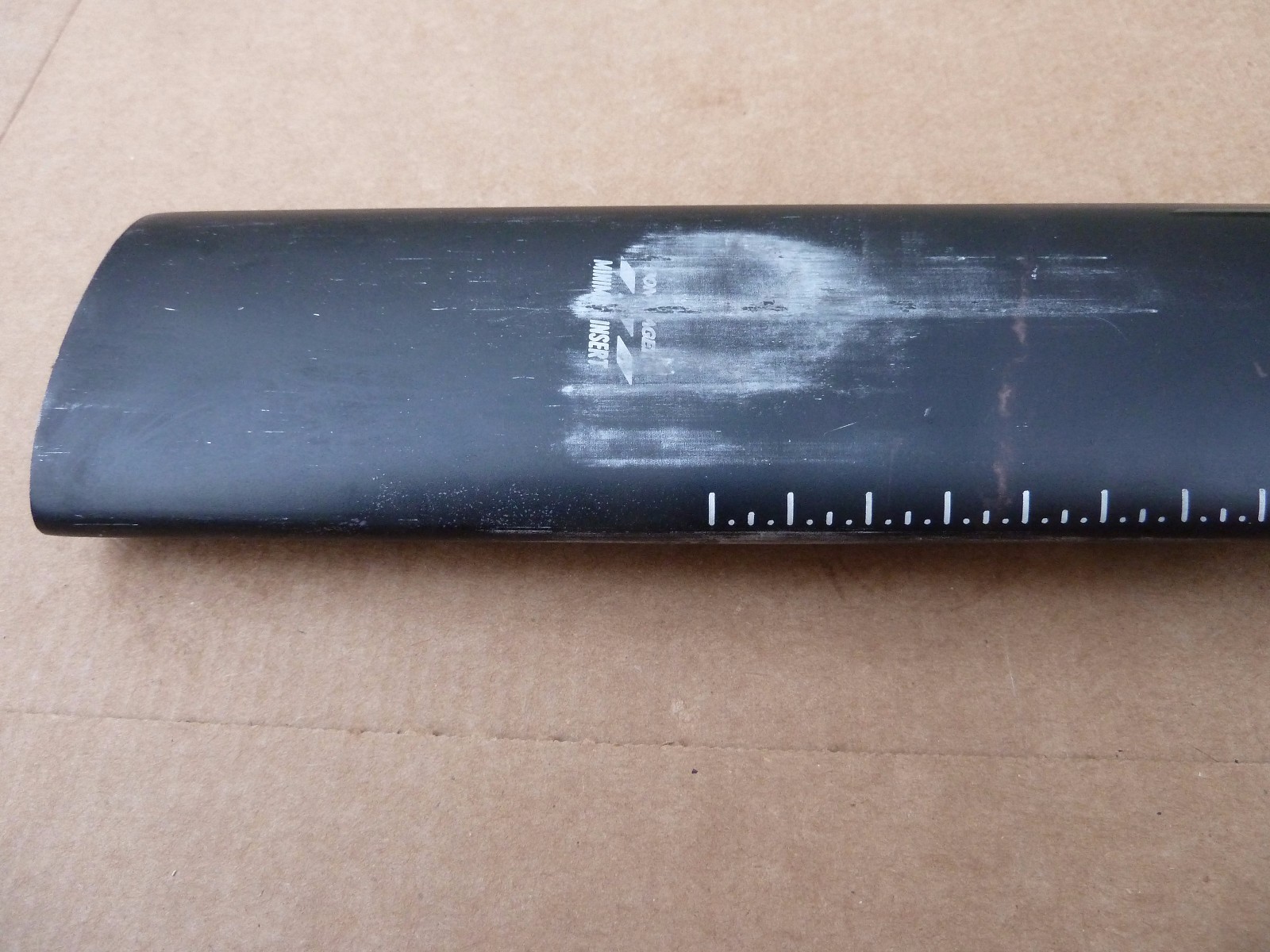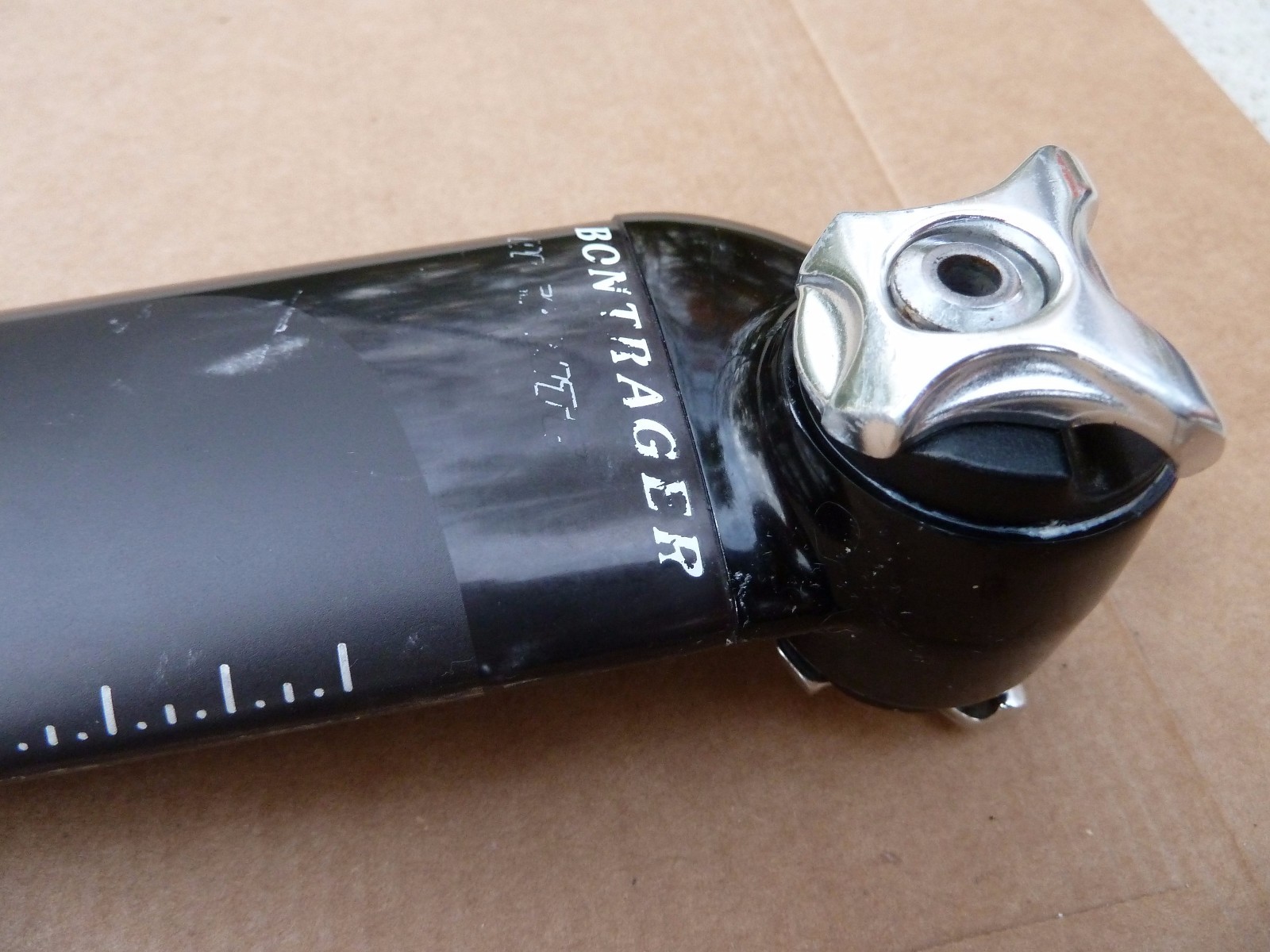 * Wheels Manufacturing BB-BSA30-AC. Allows you to run a BB30 crankset on a BSA threaded bottom bracket. Like new, 62 miles of use. $60 shipped. Angular contact bearing version. Allowed me to briefly run a BB30 Quarq crank on a 2013 BSA threaded QR Lucero bottom bracket.
http://wheelsmfg.com/bottom-brackets/threaded-bb/bsa-threaded-bottom-brackets/threaded-to-30mm-angular-contact-bb-black.html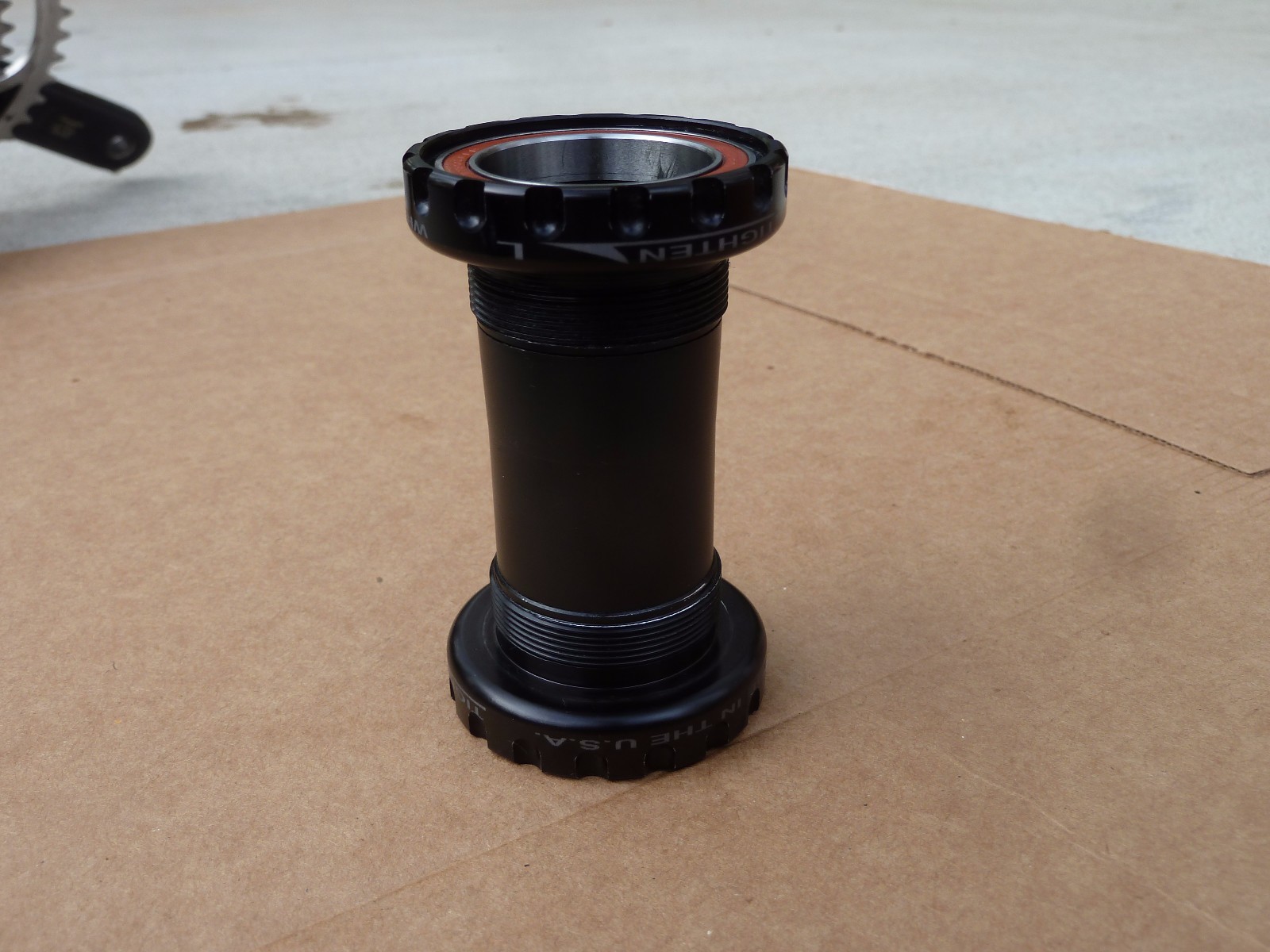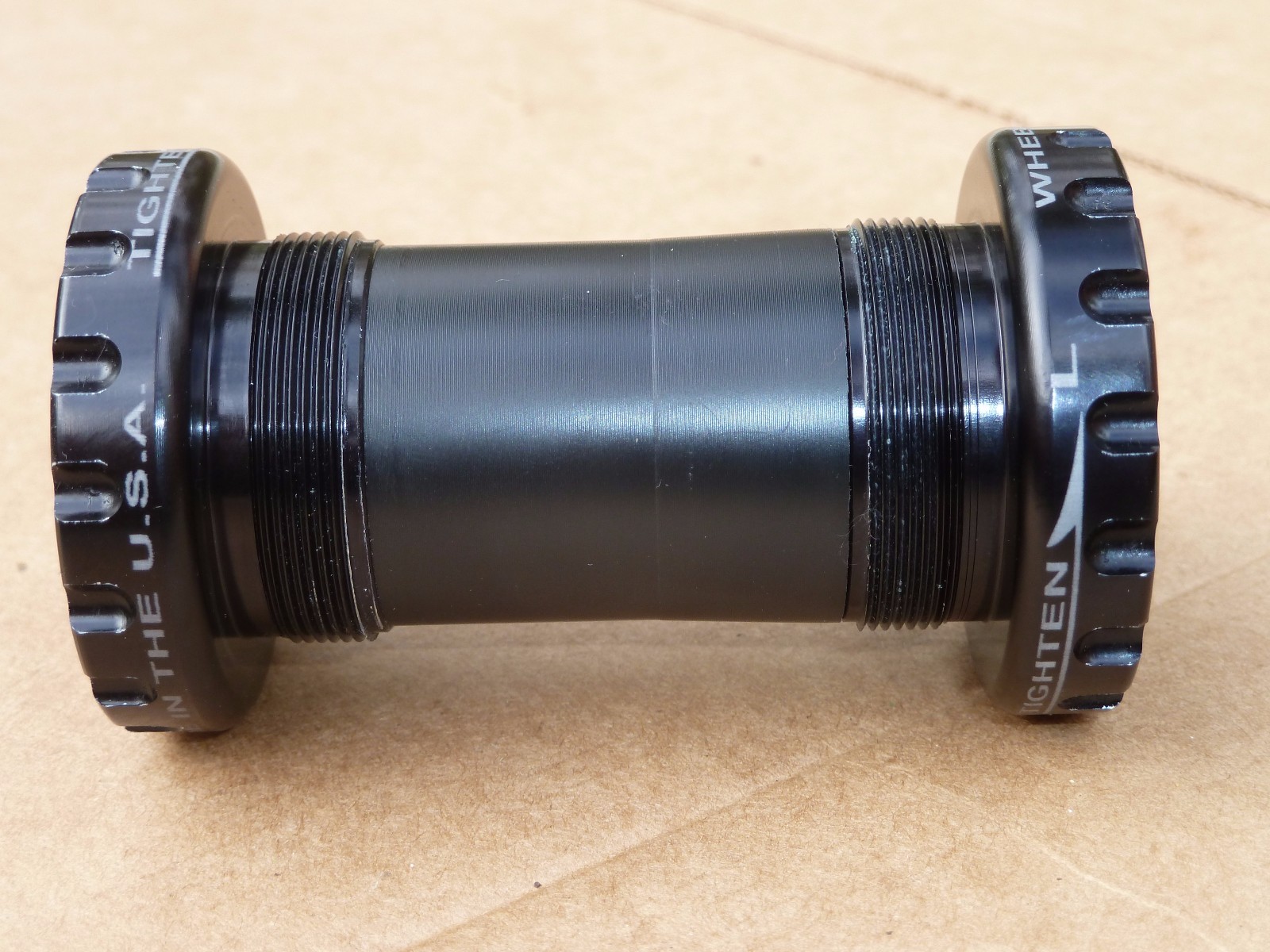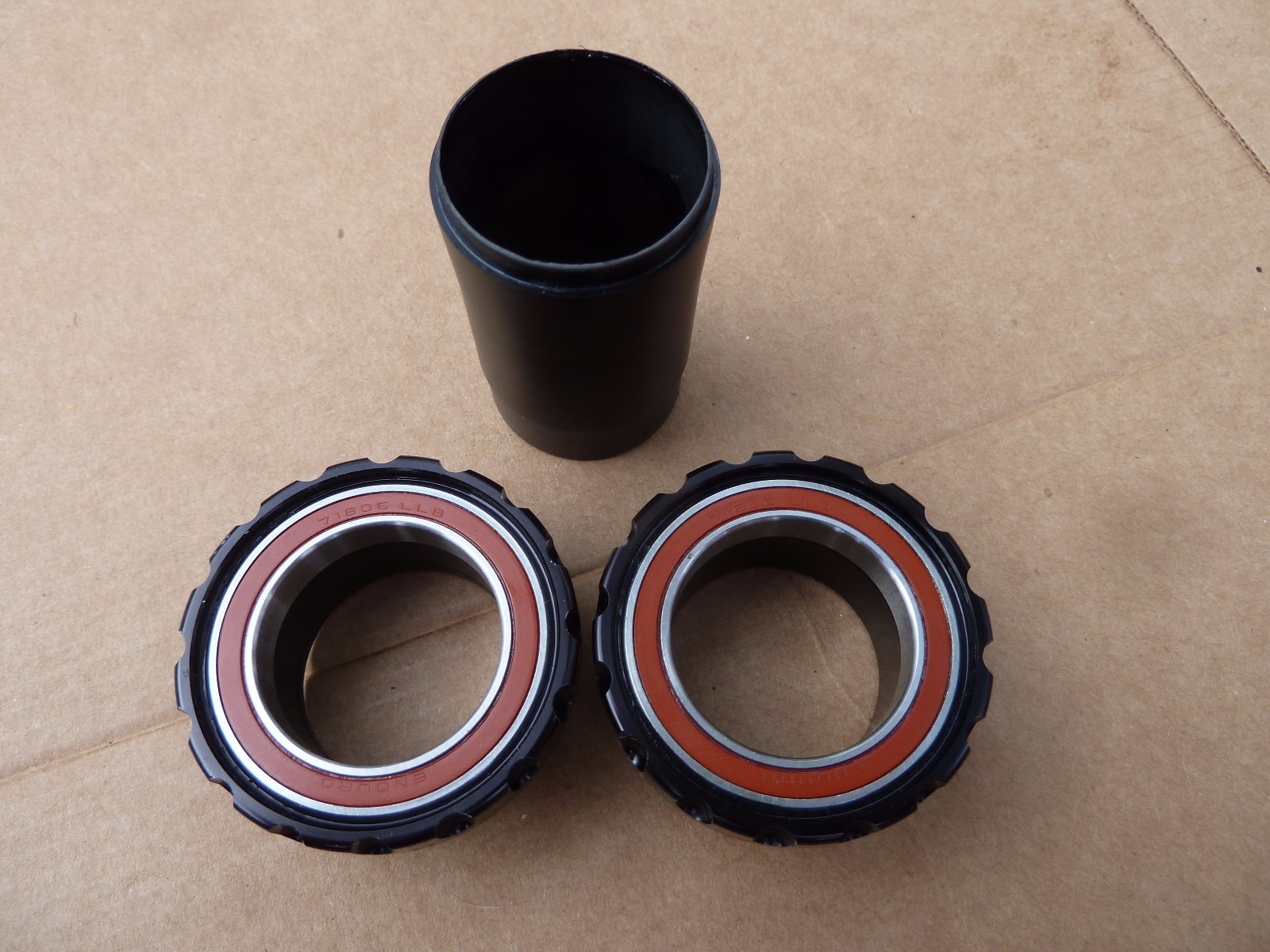 * San Marco Ponza, excellent used condition, no blemishes and low mileage, $27 shipped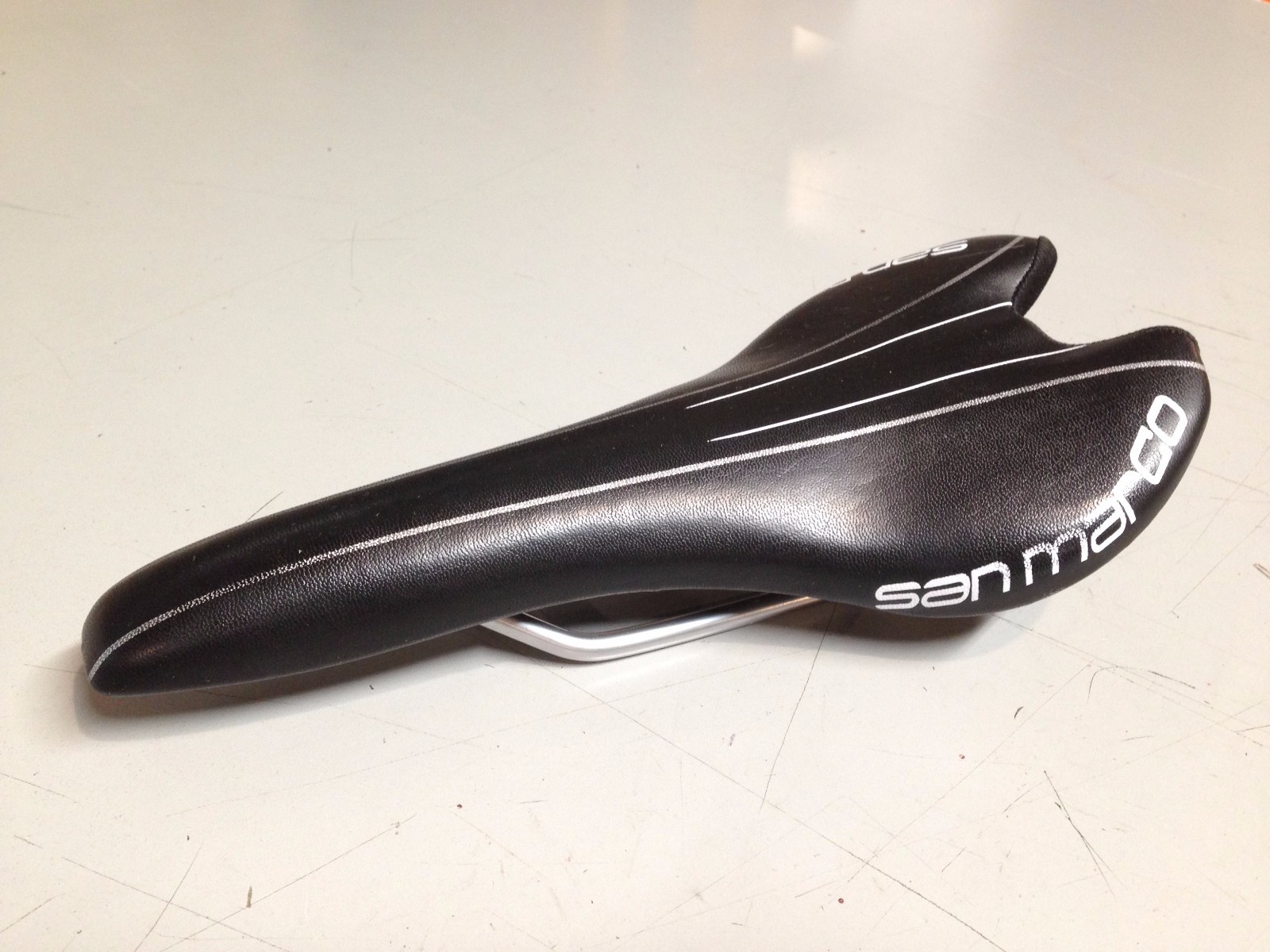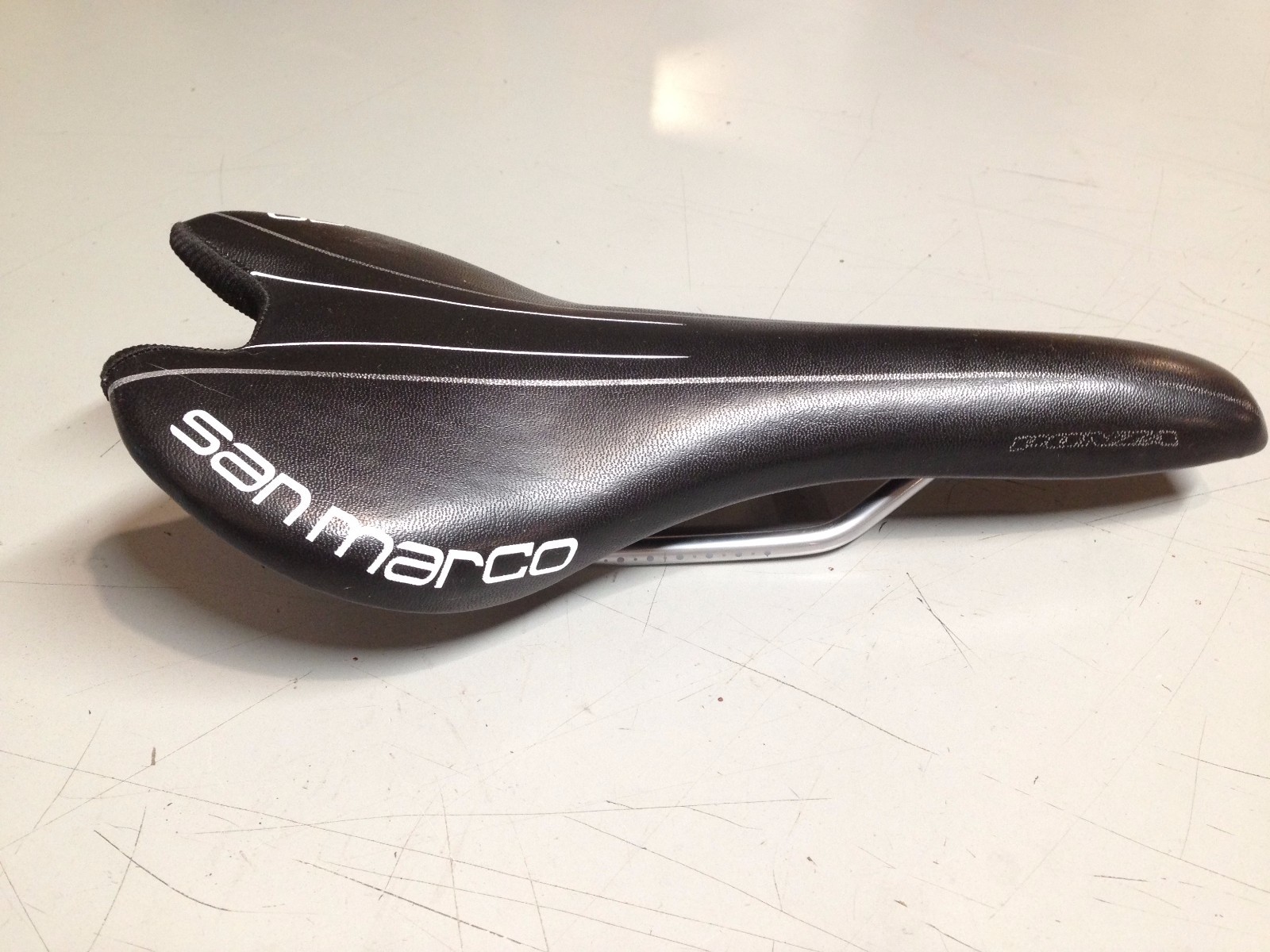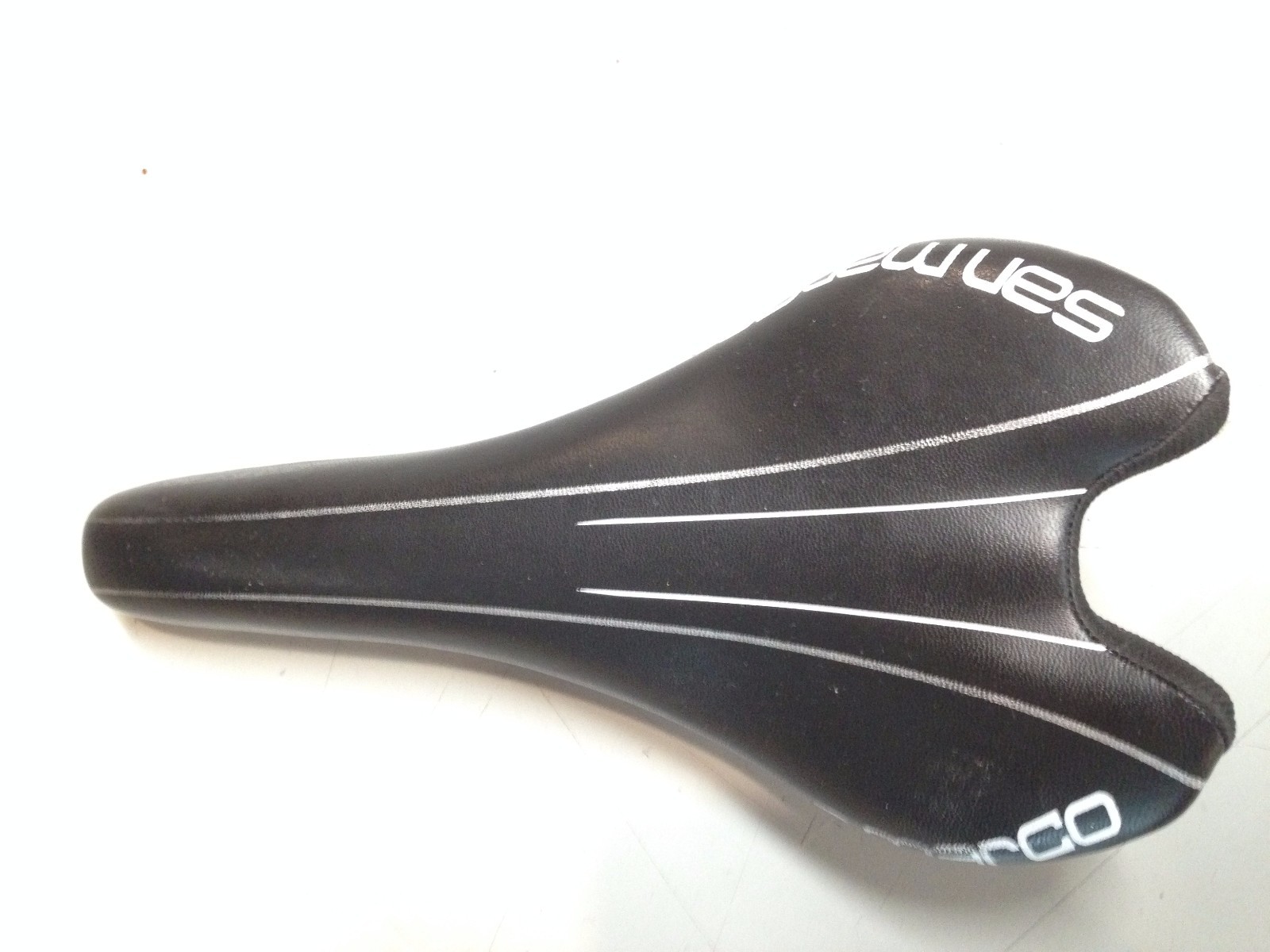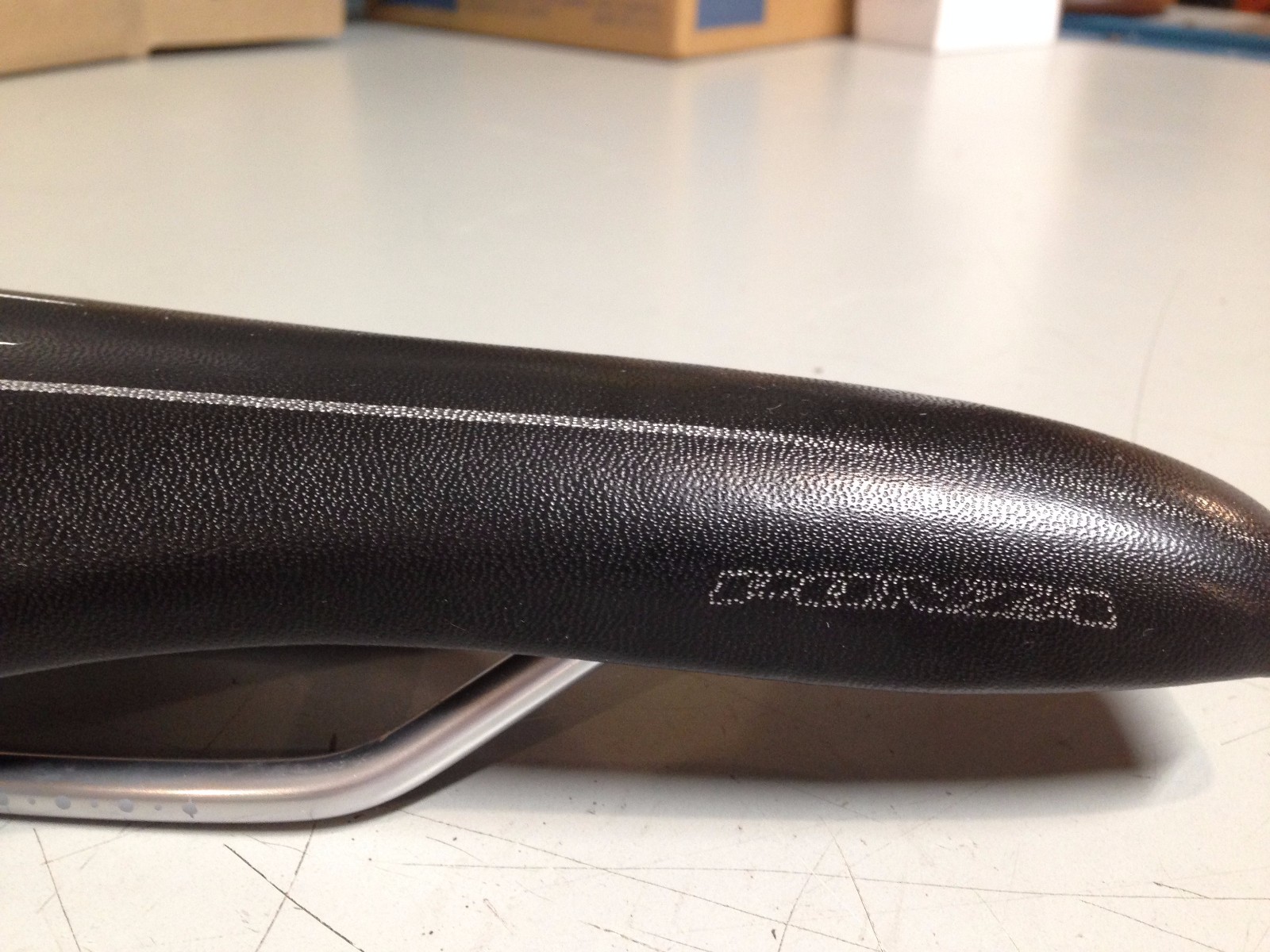 * New with tags, size Large CASTELLI BODY PAINT 3.3 LONG-SLEEVE SPEED SUIT - MEN'S. $213 shipped (firm).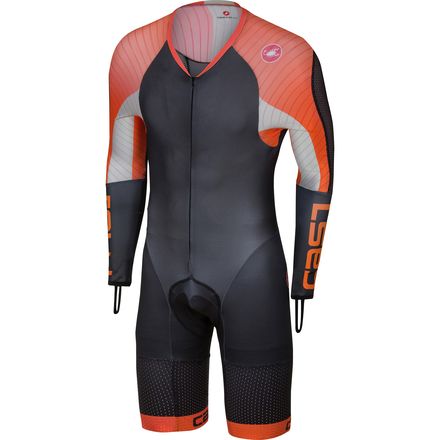 * SRAM Quarq Riken 10R. Purchased in 2017, 154 DRY miles of use. NEVER used in rain. 50/34 rings, 110mm BCD, 172.5mm length CARBON crank arms, BB30 Spindle. Excellent used condition. Only noticeable wear is on chain ring teeth, but again, only 154 miles worth. $625 shipped.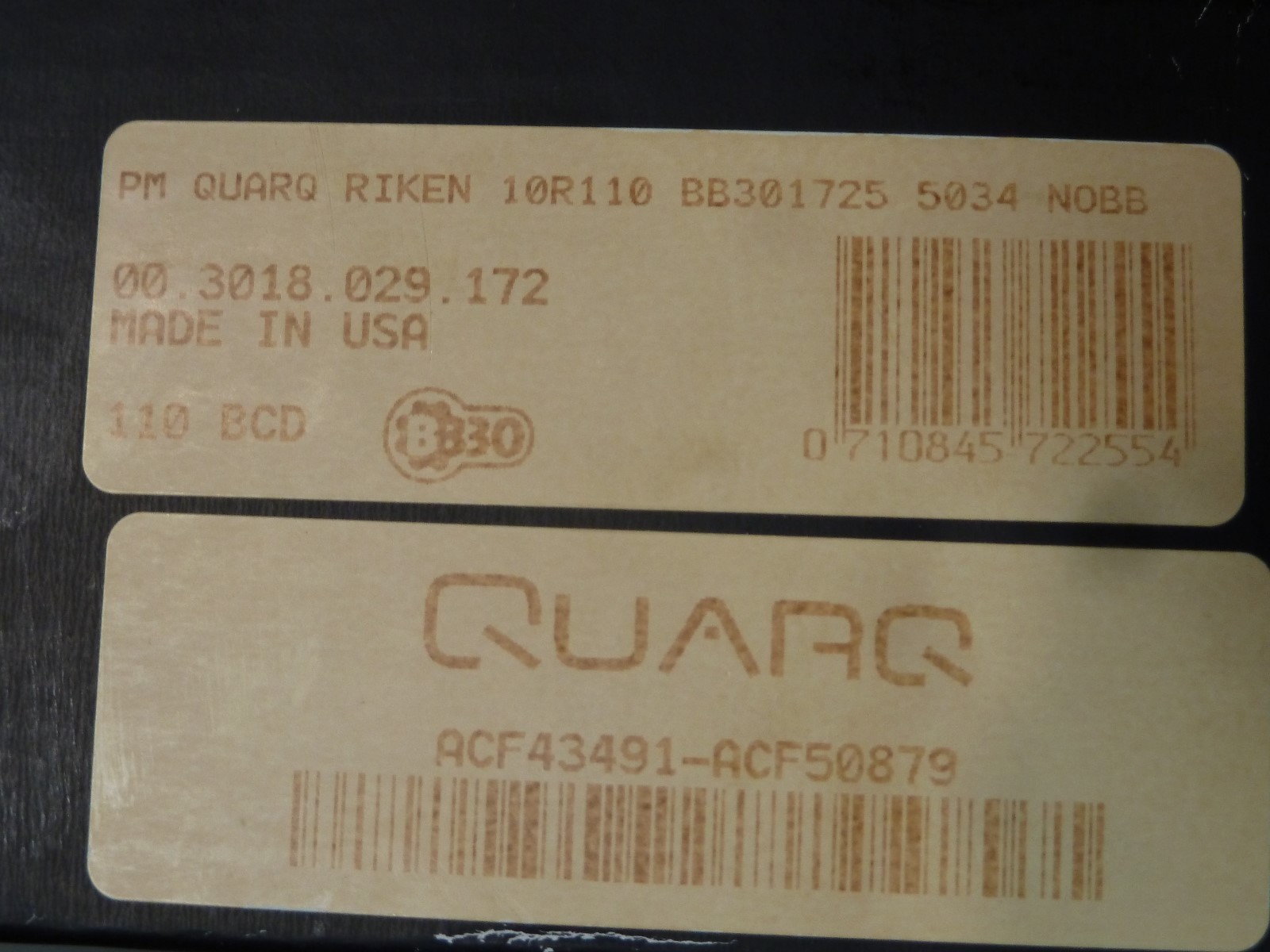 *** Items NOT pictured ***
* One Bontrager Carbon bottle cage in good condition. $30 shipped.
* Broken Trek Equinox Tri Series TTX frame (no fork). Non drive side seat stay is missing, so this frameset is not functional. But maybe one of you artsy fartsy types has some grand plans and needs a cheap frame to realize them. Make me an offer. Pics available upon request.
---
I wanna go fast!